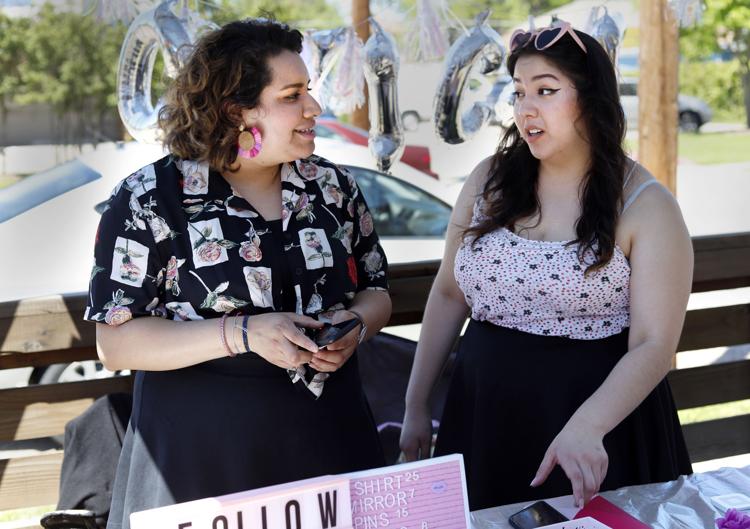 Anger and frustration toward gender expectations in the Latino community fuel the content of the Chicle zine.
With Chicle, which means gum in Spanish, visual communications senior Jessica Sanchez and co-founder Gisela Garcia wanted to create more than a zine — they wanted to build a brand.
They chose a name that would stand out and make them different. After trying out many other options, Chicle stuck.
The name allows them to connect with people at vending markets where they sell their zines, Garcia said. "¿O tienes Chicle?" — translated from Spanish as "Oh do you have gum?" — is an ice breaker that Sanchez and Garcia take advantage of.
Chicle first published last June, and there are currently six different issues available.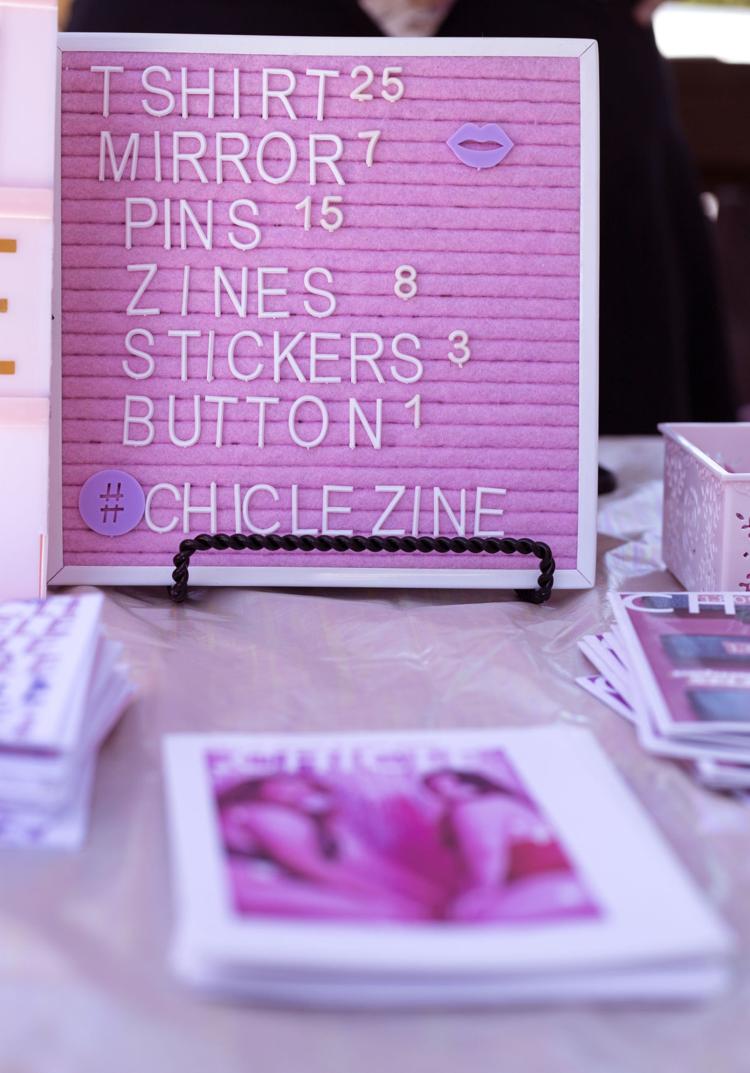 Sanchez said it was comforting at their first vending event when they sold out of their issue, "The Pee Sessions," which highlights women's bathroom culture.
Some of the words from page one of their first pocket-sized zine read, "This is a place where you get hyped up by a girl you never met. This is a place where you know you'll never be alone."
Although Sanchez and Garcia have busy schedules, they try to be consistent by publishing a new zine every month or every other month. Each zine can take anywhere from two to three weeks to complete.
On some occasions they work past 2 a.m. making finishing touches before selling their zines at local pop-up markets.
Robert Morales, Sanchez's boyfriend, said he admires Sanchez's work ethic and how she balances her school work, internship and Chicle.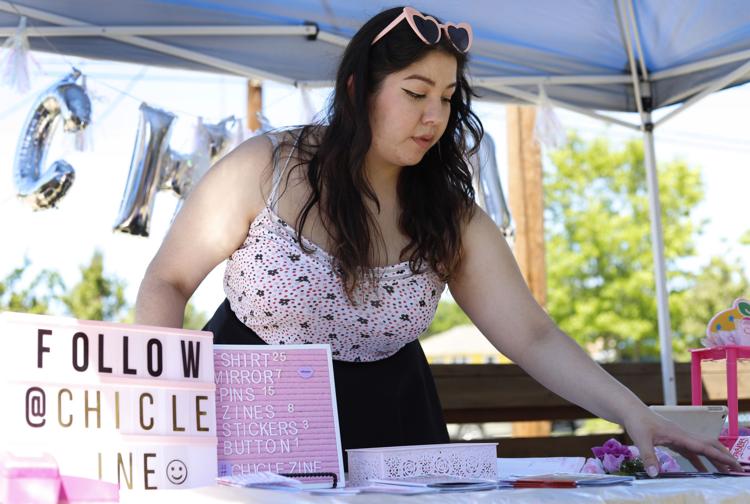 Tuesdays and Thursdays can be hectic days for Sanchez. She starts her day off by going to class, drives to Irving for her internship, then meets up with Garcia in Carrollton to work on Chicle.
Chicle has evolved from fun topics such as women's bathroom culture to more serious ones, like dealing with mental health and the sexism encountered in Latino culture.
Although some of their zines are inspired by grievances, the pair hopes to educate and become a source of comfort for younger girls through their tween series.
"We feel like it's kind of important to also be able to speak to the younger generation because sometimes you don't have that support system," Sanchez said.
Morales said Chicle makes these subjects approachable, in the way someone would talk to their best friend about something. Sanchez and Garcia genuinely care about the audience they're trying to reach, he said.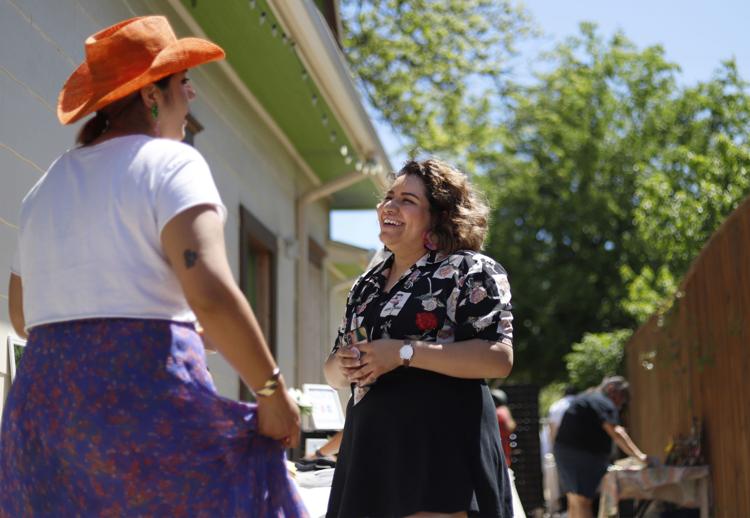 Pink is a dominant color in Chicle. Sanchez and Garcia decorate their vending table with a pink table cloth and incorporate props such as a phone covered in bright pink glitter paint and a '1-800-Chicle' sticker.
Pink is often seen as fragile or dainty, Sanchez said. The use of pink in Chicle is a way for them to take back the color and make it powerful.
Chicle allows the pair to physically demonstrate their passions to their parents as well. With it, they take creative control and become their own models, art directors and fashion stylists.
"So it was just kind of like giving ourselves our own power," Sanchez said.
As a Latina, Garcia felt pressured to pursue a career in either law or the medical field but knew those choices were not for her.
Before Chicle, Garcia's mother questioned her choice to major in fashion marketing.
"My mom is like, 'I don't get what you're doing. What are you studying? What is that going to do for your future?'" Garcia said.
Garcia's parents are beginning to understand that her dream isn't to become a working zombie in a field that doesn't drive her creatively. She wants the freedom to express herself.
Sanchez was originally planning to major in nursing since it was "safe" compared to graphic design, but she realized that it wasn't her calling.
From pin-back buttons to stickers and T-shirts, Chicle is slowly turning into its own brand, and they hope for women of color and teens to identify with that brand.
In the future, Sanchez and Garcia plan to explore new ways to spread the message of self-love while building a platform to feature artists of color.
@minadeltex