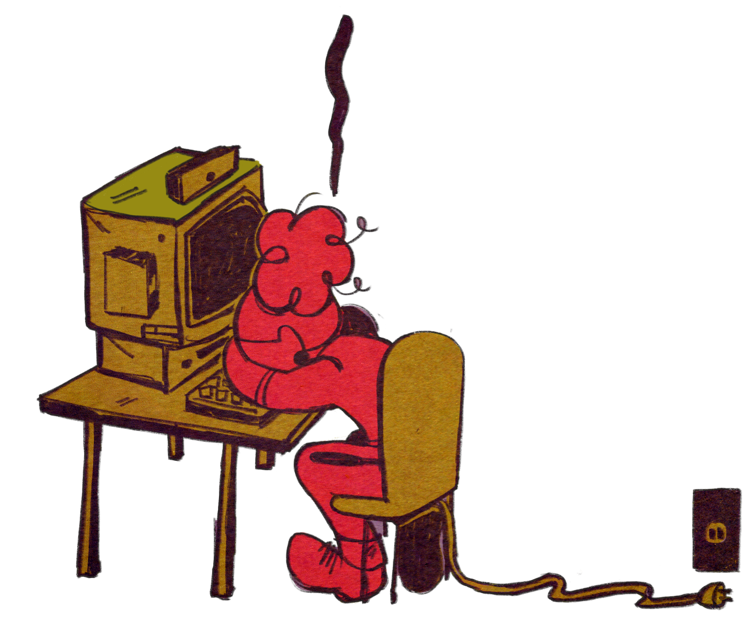 The fall semester at UTA is coming to an end, and many students are giving the experience a failing grade.
In the spring, universities across the country made a mid-March decision to counter the COVID-19 pandemic sweeping the country by switching classes to an all-online format.
Since then, university systems modified their classrooms for the fall semester as the coronavirus continues to spread, employing a mix of in-person, online and hybrid courses.
While the change to majority online teaching is a move made out of necessity that most students understand, the transition hasn't been easy.
"Honestly, I don't think I've been doing too well," business graduate student Kevin Huynh said. "It's not necessarily that the online courses are hard. It's just that the online format doesn't really translate well, especially in my major."
Students often use the same few words when describing their mindset at this point of this pandemic semester: burnt out, unmotivated, drained.
A typical semester can already do that to some, and a global pandemic is sure to conjure up negative emotions in anyone. But students are struggling to learn and having a hard time finding motivation while juggling the emotional, economic and health hurdles the pandemic has thrown at them. The displeasure UTA students are vocalizing this semester is unlike any other.
And they're not the only ones. Students nationwide have taken to social media sharing their frustrations, seeking assistance and wondering if they should drop classes or drop out altogether.
Switching to online learning has its logistical problems, like ensuring access to the internet and necessary technology, and it comes with other problems, like students not being able to take advantage of all the amenities and services that make up the college experience.
But even with the necessary tools and UTA's historically commuter culture, there seems to be dissonance in the student experience that comes from instruction.
Huynh said the online format for most of his classes doesn't translate well. In one class he feels that the lectures, homework and tests don't line up with the material. In other courses, he feels that the lectures are missing something that allows him to capture the material.
"I'd like to see them actually teach things in person, like draw it on the white board or demonstrate for us," he said. "Online they're really limited to notes and talking points. I'd really like to see them show me how to do it."
Aerospace engineering sophomore Gayathri Kola said she's been mostly meeting deadlines but not truly learning the subject.
She said it can be difficult to learn and work from home, and many students may not have the option of finding a quiet space or heading over to campus.
She also said she feels that course loads have increased because of the transition online, but that hasn't helped learning.
Stephanie Masi, business marketing and management junior, said she took two years of online classes at her community college and thinks a large part of the problem is unique to UTA.
"They aren't suited to teach online," she said. "My professors should have better microphones because they know they're going to be teaching online. They should have better cameras [and] they should have learned to use different platforms."
Masi has also had problems with communication and said she once reached out to a professor but never got a response.
Huynh said one of his professors uploads videos of lectures and materials, but he hasn't heard from them at all throughout the semester.
Some students have also said on social media they have had trouble staying on top of their assignments and staying organized because of the nature of online classes.
UTA has resources for students to take advantage of, with some relating to COVID-19, such as health monitoring, testing and financial support. The university also offers mental health services, tutoring and a food pantry.
Students are pushing through, and some have even thrived in this environment, preferring the online format or adapting to it well. But the overwhelming and vocal majority are seemingly dragging themselves to the finish line.
Huynh said he understands the circumstances are far from ideal but wishes the university would offer more in-person options in a way that would still keep students safe.
Kola said she wishes to see more flexibility for students who can't always find a reliable place to study and can't get to campus.
"Home environments are not the same for everyone," she said. "It's very different. The understanding of that and trying to reduce the course load, not to the minimum but have normal course load, that's easier for everyone."
Ultimately, students seem to believe that if the pandemic could be controlled, then they could have a traditional college experience. But until then they have few options.
@ByDavidSilvaR