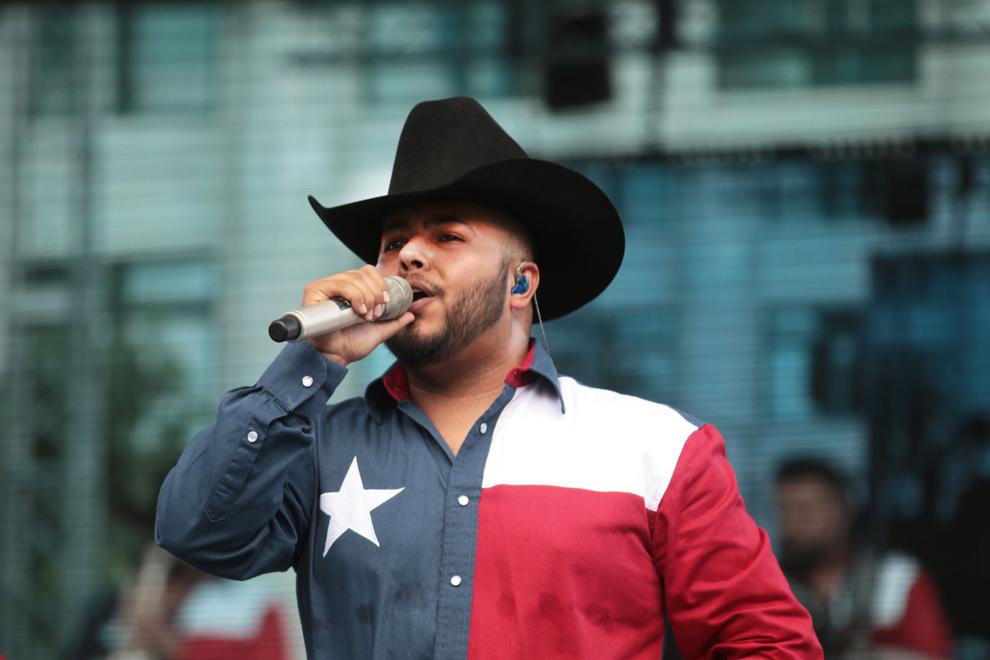 Buffalo Tree Festival was held Sunday in downtown Dallas, drawing many people out to catch some tunes and education on voting.
Attendees walked around getting drinks at the bar, grabbing a bite at the food trucks and listening to different bands.
Joshua Florence, owner of Homegrown Festivals, said his company partnered with the Dallas County Democratic Party to organize the event.
The political engagement had over 100 volunteers helping people register to vote, Florence said.
"We have an awesome band lineup too, like, that shouldn't be overshadowed necessarily," Florence said.
Some of the bands and artists in the lineup included Spoon, The Polyphonic Spree, Sarah Jaffe and Bobby Sessions.
Festival attendee Johnny Aiken said he was looking forward to Polyphonic Spree the most and that he had attended their first show ever back in 2001.
"I think it's for a good cause. I'm glad that a lot of people are here, a lot of young people, everybody's walking around making sure you're registered to vote, so that's pretty cool," Aiken said.
The festival also aims at giving democratic candidates a platform to speak, such as Texas Rep. Beto O'Rourke, D-El Paso, who is running against incumbent Senator Ted Cruz, R-Texas. 
Carmen Amaya, executive director of the Dallas County Democratic Party, said the purpose of being at the event was to educate millennials on how elections have consequences and on the power of voting.
"I don't consider Texas a red state, I consider it a non-voting state. There's so many people that are registered to vote, and they just don't go and vote," Amaya said.
Elizabeth Ruiz, University of North Texas at Dallas student, said it's important to vote because many people aren't sure they have a voice when they actually do.
In a previous interview, Dylan Silvers, founder of Buffalo Tree Music Festival, said that what made this event so special was that it split down the middle between politics, entertainment and education.
@KeyuriParab