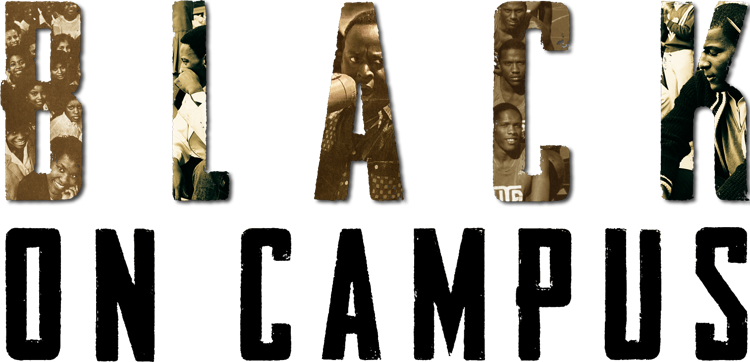 This is the first installment of "Black on Campus," a three-part series that explores the legacy of race at UTA.
In January 2019, UTA was ranked No.1 in Texas for African American students earning bachelor's and master's degrees. UTA also ranks 6th among national universities for undergraduate ethnic diversity in 2020, according to U.S. News & World Report.
It has taken decades for the university to achieve such a diverse student body, but UTA still faces challenges that have persisted since its racial integration.
In 1962, UTA admitted its first Black students, making the school — then known as Arlington State College — the first in the Texas A&M system to integrate, 67 years after its founding. Even after its integration, Black students weren't allowed to play on sports teams or live on campus until 1963.
The path to integration was a rocky one. The famous Brown v. Board of Education ruling, which outlawed segregation in public schools, passed in 1954, and two years later, after initially fighting integration, UT-Austin became the first institution in the South to admit Black students. By 1959, Arlington State College still only accepted white students. Applications from Black students were rejected and forwarded to Prairie View A&M, the only institution in the A&M system accepting them at the time.
A Shorthorn poll from 1956 indicated 72% of students were in favor of integrating the school, but the change wouldn't come for another six years.
In 1962, Black students Ernest Hooper, Jerry Hanes and Leaston Chase III threatened to sue the university for discrimination. After realizing they wouldn't be able to win the case in court, the A&M board of directors admitted the students and changed admission policies.
The environment that Black students faced upon admission didn't seem welcoming or accepting.
At the time, the university sported a Confederate-themed "Rebels" theme. Homecoming king and queen were known as "Mr. Johnny Reb" and "Miss Dixie Bell" after the song "Dixie," the official fight song and unofficial anthem of the Confederacy. Composed by minstrel show performer Daniel Emmett, the song was about a former slave longing for the plantation of his birth.
UTA's student center had a room named after Confederate general Robert E. Lee and featured paintings of enslaved people picking cotton.
Spirit Week was known as "Old South Week," and students held mock slave auctions and reminisced about southern traditions and culture, most of which were racially insensitive.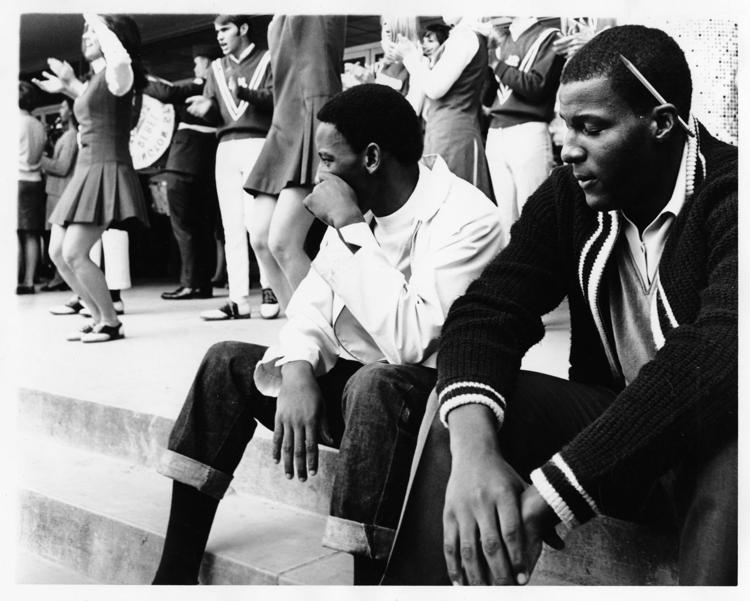 Meanwhile, the country was in the middle of its civil rights movement. In 1963, a white supremacist shot civil rights activist Medgar Evers in Mississippi. Evers' wife, Myrlie Evers-Williams, spoke at UTA a few years later, and her question-and-answer session was held in the Robert E. Lee suite.
1965 marked the genesis of demonstrated racial tension at UTA. Black students on campus spoke out about the offensiveness of the Rebel theme and demanded it be changed to something more representative of the student body. Despite signing petitions, intercepting a pep rally and support from university and state officials and Student Congress, it took several referendums for the theme to finally switch from the Rebels to the Mavericks in 1970.
A Shorthorn editorial by Bruce Meyers, the editor-in-chief at the time, outlined some of the reasons white students on campus opposed the change: a fear that changing the theme would open the door to a sea of demands from Black students and a fear that white students would be perceived as easily succumbing when threatened by crisis.
Meyers was convinced that students waved the flag and sang "Dixie" purely out of a love for UTA and its athletics — not to intimidate Black students — although he contended the anthem was offensive to Black students.
Right as the tension from the Rebel controversy was dying down, Penny Willrich, the first Black female Student Congress president, enrolled at UTA in 1971.
"There was still some hostility because the school was just really beginning to incorporate Black students and students of color sort of into the mainstream," Willrich said.
Reby Cary was the only Black professor at the time, and most Black students gravitated toward him, she said. Black sororities and fraternities were just being established, and the administration was finally starting to commit more effort to diversity and maintaining peace on campus.
Some white professors were resentful of their Black students, and Willrich encountered one of them as she pursued her second degree in history and took a class on the Civil War and the Reconstruction Era.
"There was only one professor that taught the class, but his class motto was if you were browner than a paper bag, that you shouldn't take his class," she said.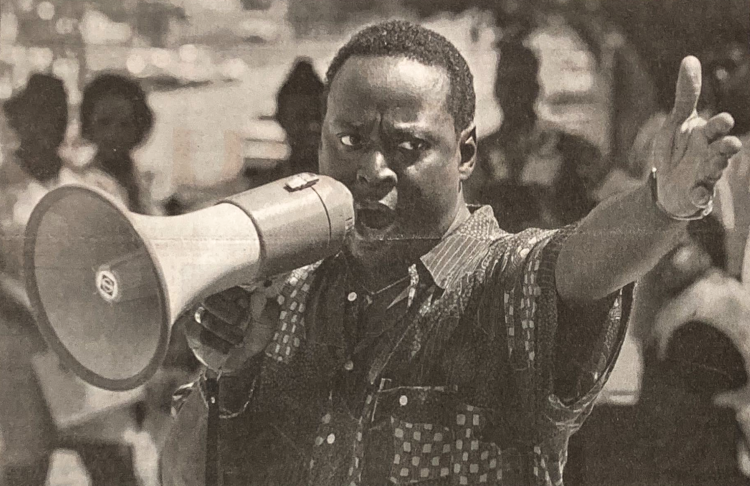 Many Black students steered clear of his class and other history classes. They didn't report to the administration because they knew nothing would change, she said.
Willrich decided to join Student Government, known then as Student Congress, because she noticed there weren't enough Black students involved. Many Black students thought Student Congress was a white organization, she said.
During her time in Student Congress, Willrich advocated for many changes, such as replacing the racist artwork in the student center. She spoke out about police arresting Black males in droves whenever a crime was committed in Arlington, regardless of whether they matched the perpetrator's description or not.
In the 1980s, being a Black student meant dealing with the many traces of racism leftover from the previous decade. According to several Shorthorn articles, the university didn't seem to know how to accommodate its increasingly diverse student body, which by then included over 1,000 Black students.
After announcing her resignation as Minority Affairs director in 1980, civil rights veteran Roslyn Pope-Sturgis urged that if the university wanted to be a great place of higher learning, it needed to be more responsive to its minority population's needs.
"Evidently, it hasn't been a priority here in the past," she said. "It ought to become one."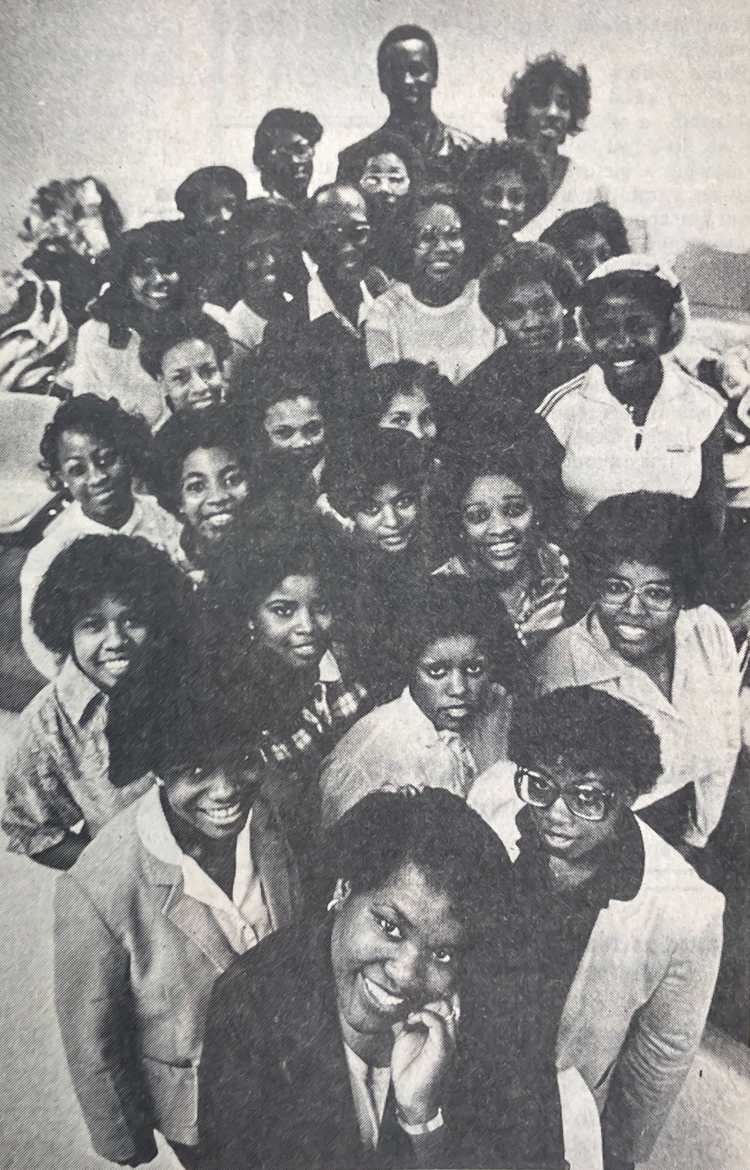 Former employees and some students even went as far as to call the university discriminatory. Cary, who also became the university's first Minority Affairs director, accused UTA of practicing racial discrimination and pointed to the university's changing admission standards and a proposed tuition increase as proof.
UTA's Black Student Organization demanded university faculty be 40% Black, while arguing that university administrators did not take their grievances seriously. At the time, only 11 of 689 administrative and faculty positions were held by Black individuals.
Then-President Wendell Nedderman said the Minority Affairs program was a concern of the university's, but that many of the racism claims were too harsh, citing the increasing minority population and spending on minority-related events. Nedderman later said the university deserved credit for what it was already doing but also needed to revamp its minority recruiting and hiring and minority-centered programs.
During the early '80s, white supremacist groups persisted on campus. In response to Roots author Alex Haley visiting campus for Black History Week, a Dallas-Fort Worth Ku Klux Klan group held a protest prior to his speech at Texas Hall.
Aryan Nation pamphlets, local Nazis and racist signs and literature were still sometimes seen on campus, many times with protesters or groups of students rejecting them.
A series of Shorthorn articles published in the 1980s attempted to describe the experience of being Black at UTA and found several recurring issues, including a lack of Black faculty and potential mentors to help guide students, changing dynamics between Black and white students and social segregation. Other Shorthorn articles from the time illustrate issues centered on minorities, including a lower grade average and a higher dropout rate for Black and Hispanic students.
The 1990s saw an increase in the percentage of minority students, even as overall enrollment declined. Despite this, the lack of Black faculty and administrators was still a concern.
At the beginning of the decade, 7% of students and just 1.4% of faculty were Black. Concern for this issue reached Student Congress, and the body called for a nine-student committee to help recruit and retain minority faculty in April of 1991.
In 1993, President Ryan Amacher named Dalmas Taylor campus provost, making him UTA's first African-American provost.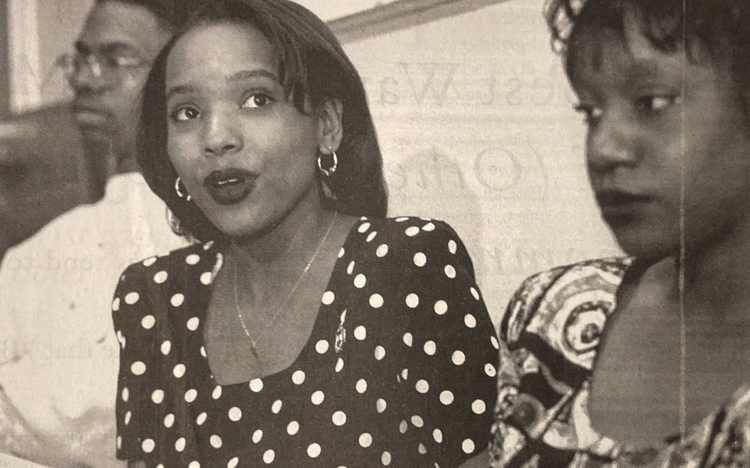 But Amacher and his administration's various mishaps during his tenure resulted in rumors that faculty would initiate a confidence vote, a statement or vote about whether he was deemed fit to hold that position. University community members alleged those actions were racially motivated against Taylor, but Taylor himself did not publicly make that claim.
These initial accusations opened the door for conversations of wider perceived racial disparities, namely pushback regarding the idea of more Black individuals in positions of power at the university and the lack of funding granted to minority students.
According to a Shorthorn article from 1991, scholarship and financial aid opportunities were granted to nonminority students at double the rate of their counterparts, with minority alumni associations attempting to cover the difference through endowment funds.
When Amacher resigned as university president in 1995, Taylor, despite being the provost, did not receive the interim position. The move led to on-campus protests in support of Taylor.
In the early '90s, UTA ranked 77th nationwide in the number of bachelor's degrees earned by Black students.
In the 2000s, Black students proactively sought ways to further unify and empower themselves, but many Black student leaders shared concerns about retention among minorities and a continued lack of representation.
Well into the latter half of the 2000s, the issue of Black faculty representation correlating with UTA's black student population continued to be a focal point.
By the mid-2000s, over 3,000 Black students enrolled at UTA, but of the 45 Black faculty members, only six were tenured. Some faculty called this a historic low, and some students never even saw Black faculty members.
Near the end of the decade, the discussion of sufficient faculty diversity remained a major conversation topic among faculty and students.
In a 2007 Shorthorn article, management associate professor Myrtle P. Bell said the hiring situation was pathetic and that she had been discussing the problem for years, urging UTA leadership to create a position on campus that would specifically deal with minority hirings.
Bell said the university needed more Black faculty in order to mentor students, keep retention high and watch them succeed, but that it wasn't something the university seemed interested in.
"The university doesn't seem to be concerned with diversity, considering UTA is diverse," she said.
Robert Bing, criminology and criminal justice professor, agreed with Bell and said the number of Black faculty members was historically low.
"While the university has done a good job of attracting a diverse student population, this is not reflected among their ranks of minority faculty," he said.
Leading into the 2010s, being a Black student at UTA had drastically changed since Ernest Hooper, Jerry Hanes and Leaston Chase III stepped foot on campus, characterized by students fortified by growth in the minority student population, trailblazing student leaders and enduring Black student organizations.
But still, blemishes between the university's relationship with its Black community persist, and calls for more mentorship and representation and the removal of remaining symbols from days of Confederate glorification continue today.
@TritimaAchigbu @ByDavidSilvaR