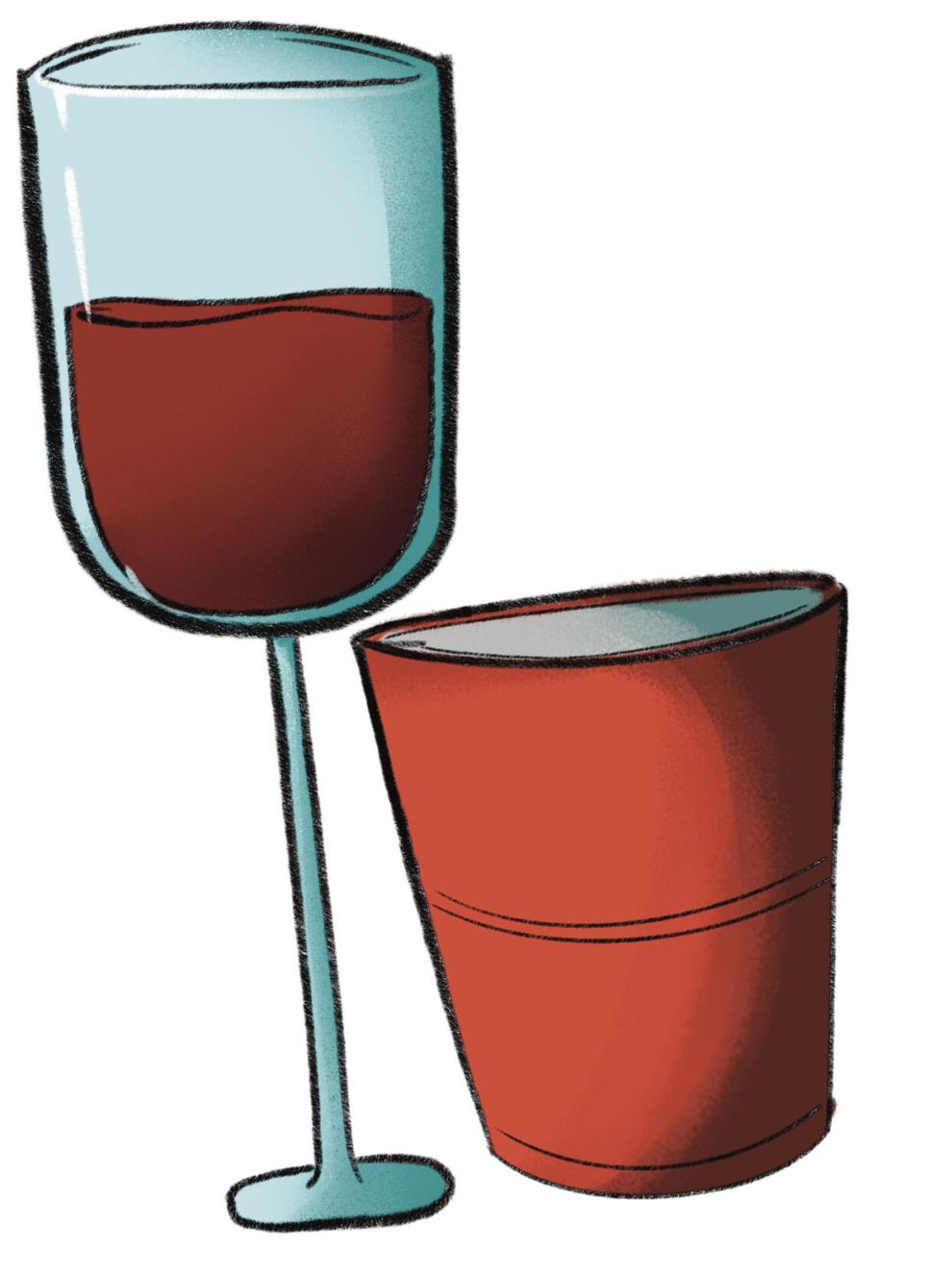 People coped with mental health challenges and socialized virtually by drinking alcohol during the pandemic, said Latoya Oduniyi, Health Services assistant director.
With an increase in alcohol consumption and loosening restrictions amid the pandemic, it's important to know the effects of alcohol abuse.
People with alcohol problems need to realize addiction is a disease like any other that should be treated, and there's no shame in seeking help, said Sherry Bobo, Center for Addiction and Recovery Studies coordinator.
Nearly two-thirds of U.S. adults surveyed reported their drinking increased compared to their consumption rates before COVID-19, according to a 2020 study for the National Institutes of Health.
Alcohol addiction is one of the most dangerous addictions because a person who becomes dependent on alcohol cannot easily quit, according to research from the Narconon drug rehabilitation program. 
Individuals who become dependent on alcohol may have severe withdrawal symptoms, including tremors, uncontrollable shaking and seizures that can be fatal. It can also lead to long-term damage to the body such as liver disease, kidney and brain damage, according to research from Narconon.
"If you're around someone that's an alcoholic, when they're drinking excessively, you never just want to leave them alone because they can have a medical crisis at any time," Oduniyi said.
She said red flags include changes in behavior such as drinking alone during different times of the day or becoming dependent on alcohol to function. Signs of alcoholism include money problems, drinking alone, mood swings and memory loss, according to research from Nar-conon.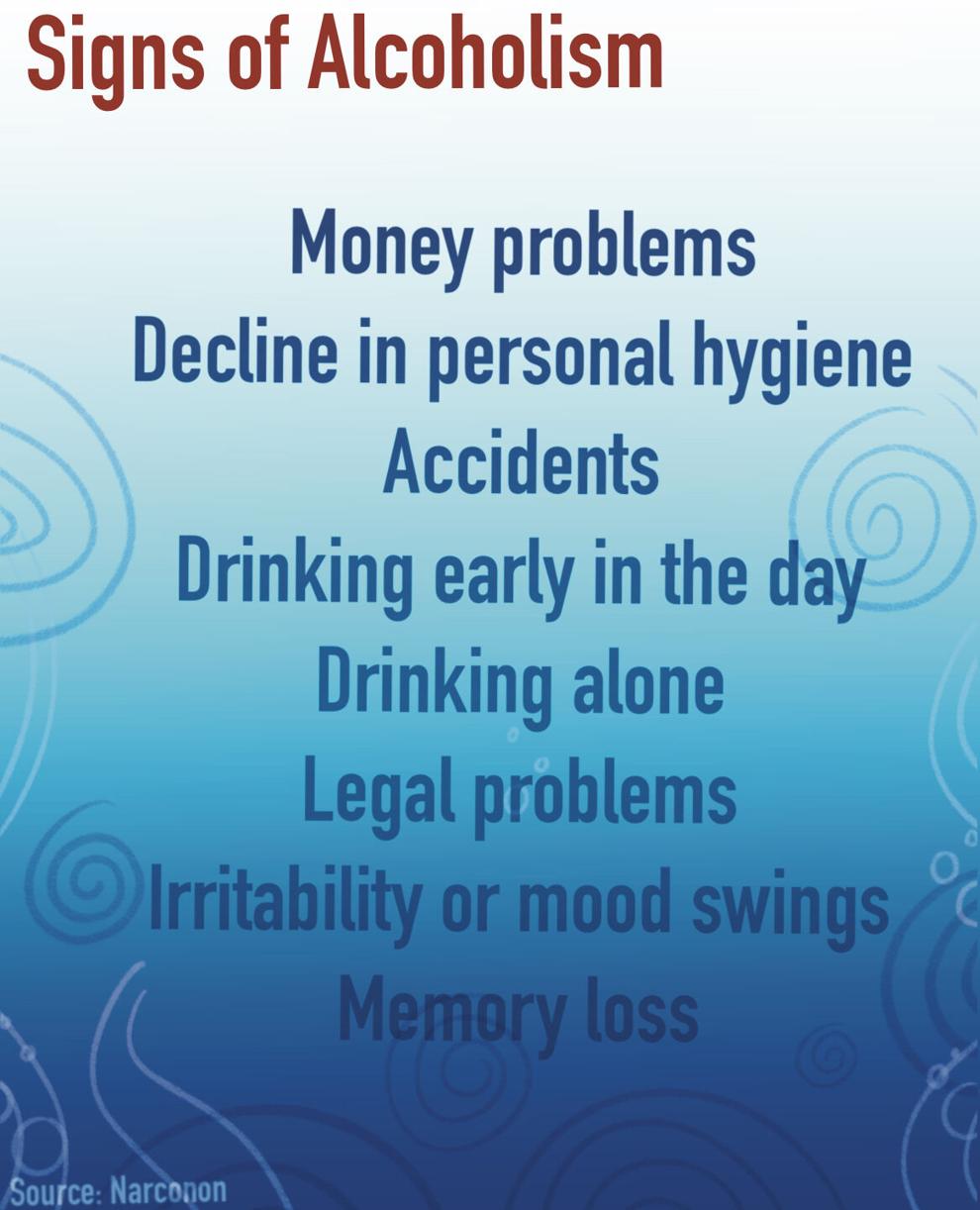 For males, binge drinking is five drinks or more and four drinks or more for females, according to the Centers for Disease Control and Prevention.
People can misuse alcohol and develop sub-stance use disorder without having an addiction, Bobo said. It can result from trauma or other mental health disorders such as anxiety and depression.
"We don't really know why some people be-come addicted and some don't," she said. "It could happen to anyone."
Students without a conduct sanction or university sanction can come to the Health Promotion and Substance Use Prevention Office to talk to a peer health educator and get resources or advice, Oduniyi said.
Music education sophomore Jonathan Ake said the first thing he would do is assess his friend's current mental state and go somewhere private to talk about it.
"They can get into a very altered mental state that can cause them to injure themselves and to be in a very depressive state of mind," Ake said.
Microbiology junior Victoria Villarreal said mental health issues can lead to alcoholism. She said her uncle was never a drinker before but started drinking after he went through a divorce and became depressed. 
"If deep down they're not willing to help themselves, then counseling and all that won't be helpful," Villarreal said.
Family members should get more involved and step in if they notice a family member has an alcohol problem, she said.
Counseling and Psychological Services on campus provide aid in emotional well-being, which includes resources in substance abuse and addictions.
Oduniyi said she's preparing tabling events, activity fairs and workshops about healthy coping mechanisms for the fall semester.