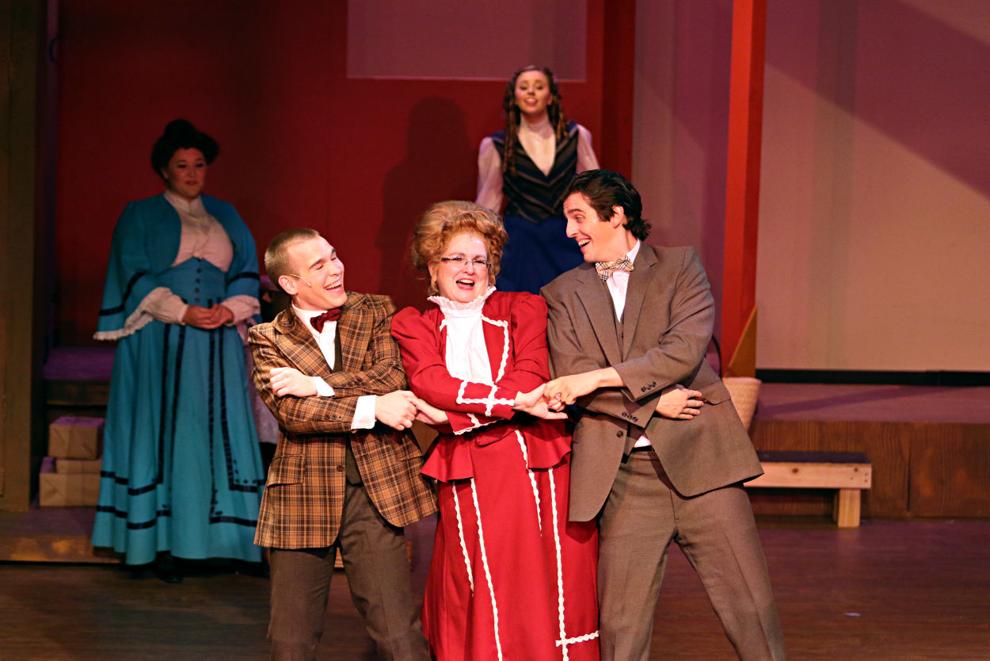 From the corner of an elementary school basement space in the 1930s, a girl watched her older sister rehearse for an upcoming theater performance. She played copycat and mirrored every movement until the classrooms had emptied and the sun began to dip. When the teacher pulled the girl from the sidelines and put her in two different shows, a thought crept into her mind. 
She wanted to perform. 
She heard the school would offer elocution lessons for a dollar a week each Saturday. The girl went home along the dusty streets of Houma, Louisiana, to tell her mother, who looked at her sadly and said, "Honey, we don't have an extra dollar a week." 
Then came high school, and the girl got a job. Then college. Then work. Then marriage. Life overshadowed her dream for nearly 40 years until 1973 when she and her neighbor answered a newspaper ad to form a theater for Arlington. 
Now, as Theatre Arlington celebrates its 50th anniversary, Shirley Orr, 92, reflected on her greatest wish that came true.  
Orr said she missed the opportunities along the way, but she has "always been a ham at heart." So, when this opportunity arose in her 40s, she jumped in with both feet. 
"It was like manna from heaven," she said. "Because for all that we went through and all that we are still always going through in theater, I don't even have the words to say what it has meant to me on a personal level."  
The ad was put out by Persis Forster, who owned a local dance studio on Main Street. At the meeting, Orr and her neighbor talked with people young and old to discuss ideas about forming the theater group. The meeting took place in what Forster called a potluck room, so the group called itself the Potluck Players.   
The group formed a board of directors, but they still needed a place to rehearse, a director and some funding. "It was like starting from scratch," Orr said. 
They put on their first show as a fundraising event at Forster's studio with a production of I Do! I Do! The initial funding helped them recruit Cliff Redd as director for their second production, Light up the Sky, and they changed their name to Arlington Community Theatre. But with nowhere to rehearse, the former Potluck Players had to get creative.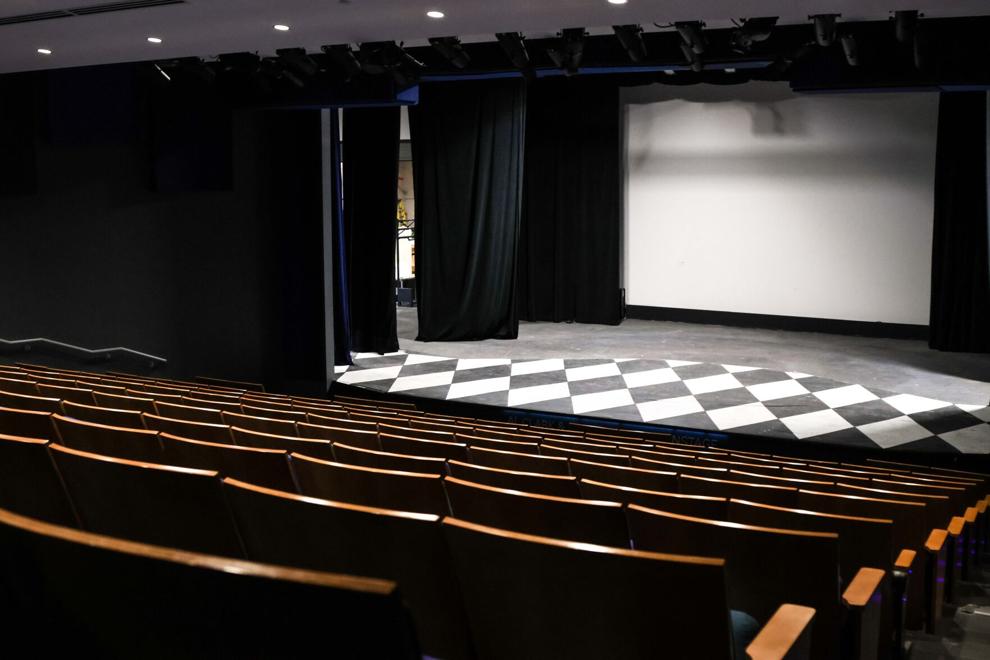 One of the board members found a vacant building that had once been a JCPenney store. It served as the group's first rehearsal space, Orr said. They then performed Light up the Sky as their first official show at the community center in 1974.  
From a closed bank to an empty kindergarten school to a deserted restaurant, the tenacious theater troupe continued to rehearse and perform anywhere they could find a space. 
Basic chairs were used in place of theater seating. Oftentimes, the group had to move tables and other obstructions to make room. Sets couldn't be attached to any of the stages they used, so the designs were complete but had to be minimal. "It was a problem because we had to find somebody who would build a set for us," Orr said. 
They finally purchased a permanent building in 1981 and became Theatre Arlington, opening a 134-seat theater on Division Street. They had to completely renovate the building, add a stage and seating and refurbish the reception area, Orr said. 
Their first production in the new space was A Funny Thing Happened on the Way to the Forum, said Steven Morris, who auditioned for the play. 
It was a great experience for him, Morris said, as people were excited over the new building and it was his first show outside an educational setting. "I knew after doing the show that I would somehow be involved in theater for the rest of my life," said Morris, who currently serves as Theatre Arlington's executive producer.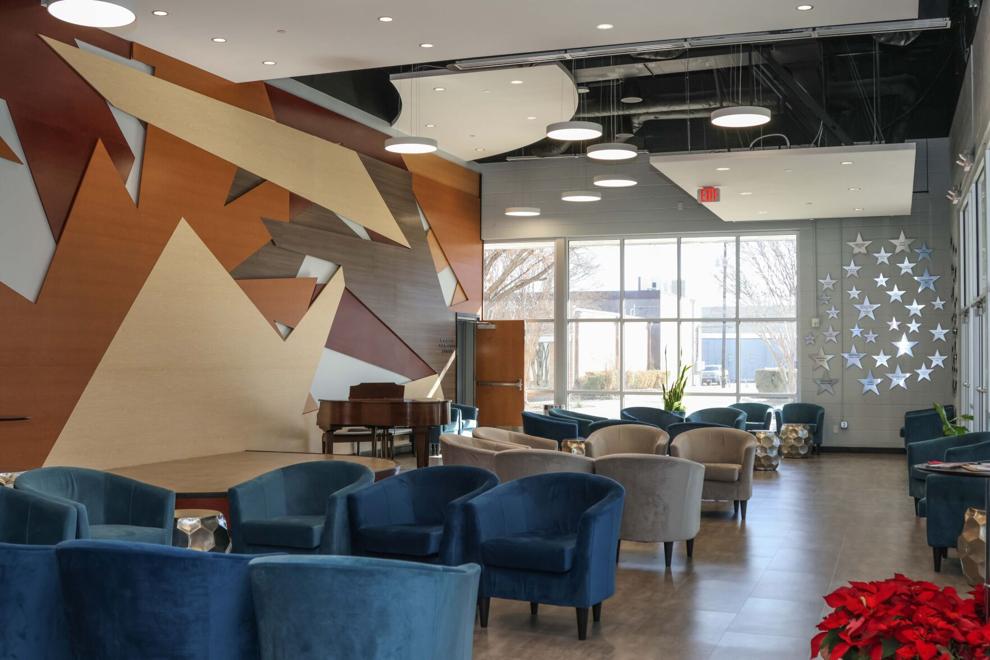 Throughout the '80s, the theater came into its own, and people all over the Metroplex wanted to do shows there. It became known for its musicals, performing three every year, and quickly began to outgrow its home on Division Street. "We did shows for six weeks at that time, four shows a week, and they would sell out every show," Morris said.  
During this time, he was asked to direct an adult acting for children program for Theatre Arlington, which brought its total number of shows per season to 14. Despite initial reluctance, Morris continued the program for seven years after receiving positive reception, he said. A new version of the program is now in place with children as performers.  
Around the turn of the decade, the theater performed A… My Name Is Alice, which attracted the attention of Penny Patrick, 73, who was in attendance. Patrick, a former theater director from California, said she was looking for a local theater after moving to the area and was impressed to see a progressive show performed in Arlington. 
"It was a wonderful production, and we started going to the theater. I started getting involved with the arts here in Arlington and went on the board of Theatre Arlington and, from there, became the executive director," Patrick said. 
One of her first challenges as director was transitioning to the company's current location on Main Street in downtown Arlington, she said. Patrick and her team had only six months to raise funds and move into the new building. Although they didn't have enough money for theater seating, substituting instead with tables and chairs, they were able to complete the move in time.  
Morris said Patrick was instrumental in informing important people in the city about the theater and ensuring its progress.  
"I believed in what we were doing," Patrick said. "I believed that the arts are critical to life. So when you believe in the product that you're producing and the effects that arts can have on people, it really is not that hard." 
Patrick also introduced education and outreach initiatives, something she said she had experience with while running a theater in California. In 1996, she and her husband were looking for a lake house when she heard that the Greater Arlington Chamber of Commerce was leaving its former building across the street from the theater, and she thought it would be a perfect space to facilitate the programs. "I remember calling my husband and going, 'Can we buy that building? I don't need a lake house,'" Patrick laughed. 
The theater then began offering classes to children and adults, youth summer camps and created Applied Creative Thinking Using Performance Skills, a partnership with the Arlington Independent School District to teach fourth and fifth graders self-esteem, teamwork and other life skills.  
The program began with one school with people from the theater meeting with each student once every two weeks to play theater games and other activities. More schools were added as time went on, and the theater is now partnered with six but has plans to add two schools each year, Morris said. 
Theatre Arlington is a two-pronged place equally as passionate about education as it is about its productions. Doing both is what keeps it alive and makes it necessary to the city, he said. 
"It's how we build our audiences for the future. We make sure that young people enjoy live theater and that they understand it and they see the benefits of it," he said. 
When Patrick retired in 2003, Theatre Arlington had won awards for best theater in the county, Best Production, Best Actor, Best Actress and was running at about 85% occupancy, she said. All the bills were paid, and with $300,000 in savings, it was poised to reach even greater heights in the coming decades. 
There were ebbs and flows over the years — some shows were beautiful and brilliant and others were much drier, but the theater is now in some of the most exciting years yet, Morris said. 
Theatre Arlington has made a conscious effort to put on shows that are representative of the entire city and speak to its residents' diverse experiences, he said. It created a diversity, equity and inclusion board and advisory committee, hired people of color as directors and curated its play selection.  
Morris said they want underrepresented demographics to have an opportunity to tell their own stories. "That's something that we will work on for a long time. It doesn't happen overnight," he said.  
In 2020, the theater world faced a substantial challenge arising from the COVID-19 pandemic — stages were closed, and actors went out of work. Theatre Arlington, at that point, was preparing to perform Damn, Yankees until recommendations from the health departments forced them to postpone it. 
It eventually took them two years to resume performing at the theater, but the time in between opened up the opportunity to renovate the building. Revolving stage, spacious seating, expanding backstage space and new classrooms — are just a few upgrades from the $3.4 million renovation project. 
What started as an ad in the newspaper has blossomed into the second oldest and second largest theater in Tarrant County and a cultural hub for the city of Arlington.  
For a theater to survive for 50 years, it has to make a big impact on the community, Patrick said. It takes an incredible amount of vision and hard work.  
"It's quite incredible that this theater started off as Potluck Players at Miss Persis' dance studio and now has this incredible facility downtown," she said. 
It's not a simple story. It involves so many people, Orr said. You can't just talk about actors or directors or people that make costumes. Everyone from all over the community plays a part.  
"If enough people together have a mindset, they can make things happen, and that's what happened with us," she said. 
@Perriello369