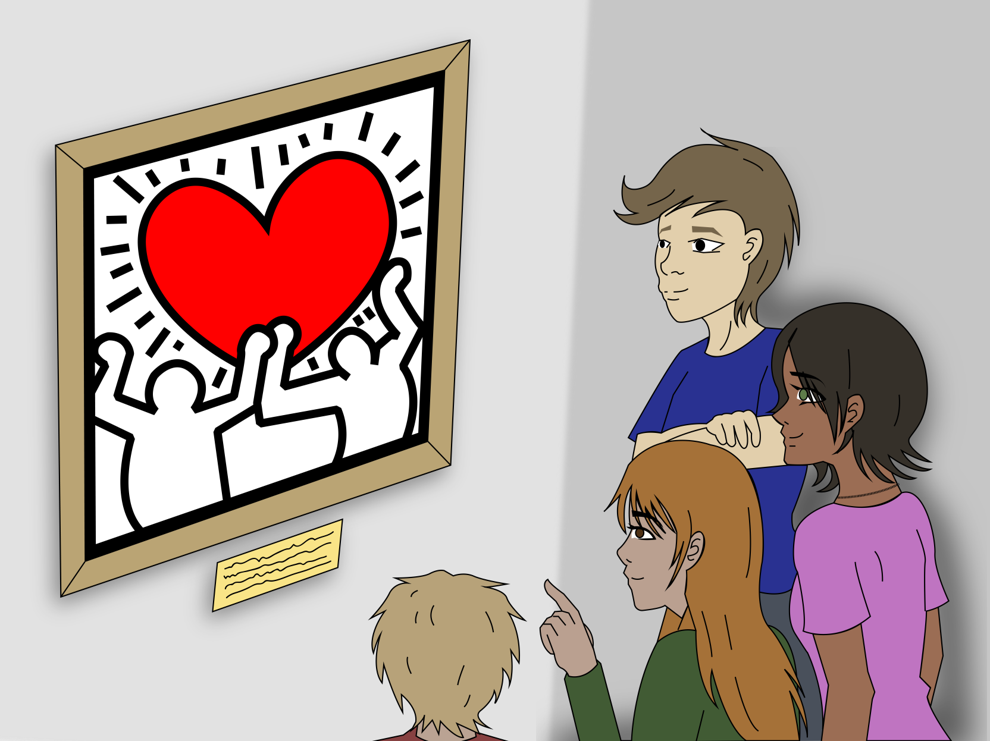 The colorful iconography of artist Keith Haring will adorn the walls of the Arlington Museum of Art for its newest exhibit, "Keith Haring: Against All Odds," from June 21 to Sept. 15.
The exhibit will contain over 50 original pieces that convey themes related to pop culture, LGBTQ rights and HIV awareness, said Chris Hightower, Arlington Museum of Art board chair.
The exhibit will run in time for the 50th anniversary of the New York Stonewall riots, a series of violent altercations between police and gay rights activists at the Stonewall Inn in 1969, Hightower said.
This exhibit will be the first to fall under Aldo Fritz's leadership. Fritz is the current Arlington Museum of Art executive director, a position formerly held by Hightower.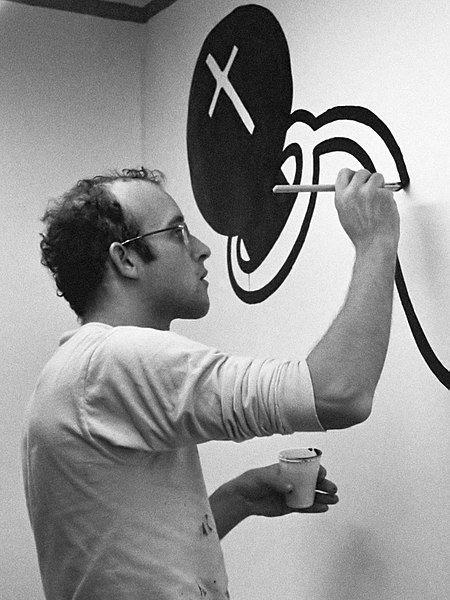 "Keith Haring is an icon. Not just in the art world, but then also in the LGBTQ community," Fritz said. "We want to become a beacon for all these folks that feel disenfranchised."
Haring's art was always meant to be as accessible as possible, said Cheryl Mitchell, museum studies assistant professor in practice.
His graphic murals decorated subway stations and other public spaces, Mitchell said. The cartoon-like style wasn't hard for the masses to understand, which helped him gain popularity.
"Everything is easily understood. It's not complicated," Mitchell said. "You don't have to be super educated or part of the wealthy elite to understand it."
Haring is a connector, she said. His style consisted of continuous lines that could connect youth and activism to the New York City art scene.
Fritz said the collection of paintings and drawings will be brought to the museum after months of talks between Hightower and the Rubell Family Collection / Contemporary Arts Foundation, a privately owned collection of contemporary art exhibits in Miami.
The exhibit will not be the first to feature a popular artist at the Arlington Museum of Art, he said. Haring's is the latest of big names like Salvador Dali and Pablo Picasso to be featured as a result of Hightower's work.
Hightower said he hopes the exhibit will provide Arlington audiences access to larger names in art and contribute to conversations surrounding LGBTQ issues.
"I'm hoping that it helps us establish our museum here in Arlington as part of the cultural scene in North Texas," Hightower said. "That we are a player in that conversation."
@edmedeles