When biology alumnus Melvin Johnson was still a student at UTA, he once saw groups of people making miniature igloos on a snowy day. He thought it was neat but missed his chance to make one at the time.
When the winter storm left the Metroplex with three to six inches of snow over the last week, Johnson was finally able to make an igloo for himself and his three children to enjoy.
Johnson said the last time he saw this much snow was more than a decade ago. Though he isn't someone who enjoys the cold, he regretted not building one all those years ago. He decided that the first chance he got, he would build an igloo for himself.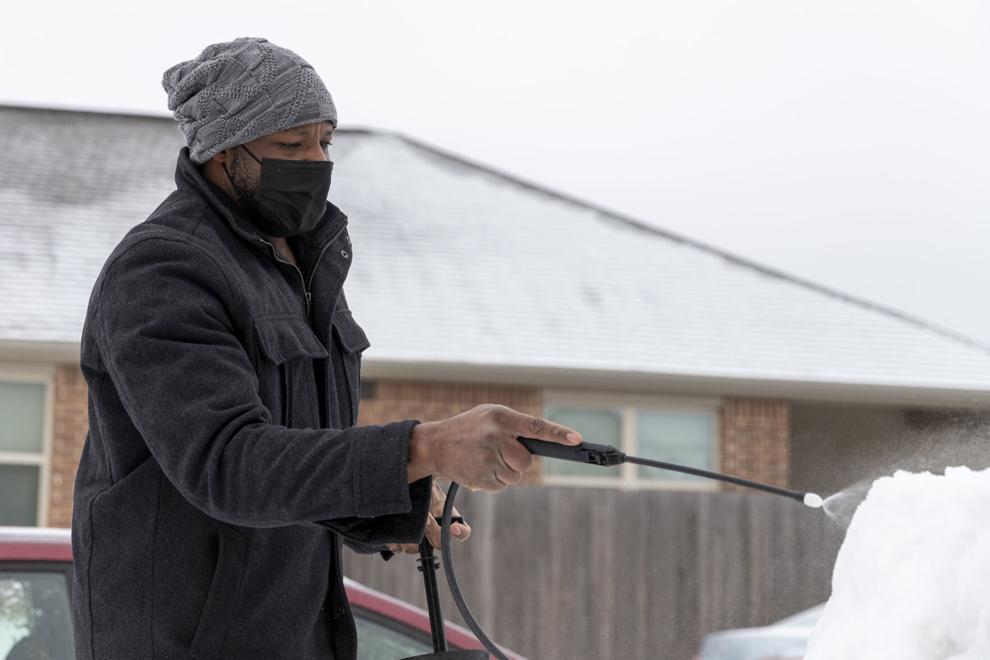 He planned to make it big enough for him and his children, Johnson said, and all of them could fit inside when it was finished.
Given the size, the igloo was built over the course of a little more than three days using meal prep containers to make the blocks and slush made from water and snow.
Since it was single digits at the time Johnson was working, he would wait about ten seconds after adding snow and water to the bricks, and it would already be hard enough to use.
Once the layer he was working on was finished, he poured more water on the structure and continued to build his way up until he finished the whole thing.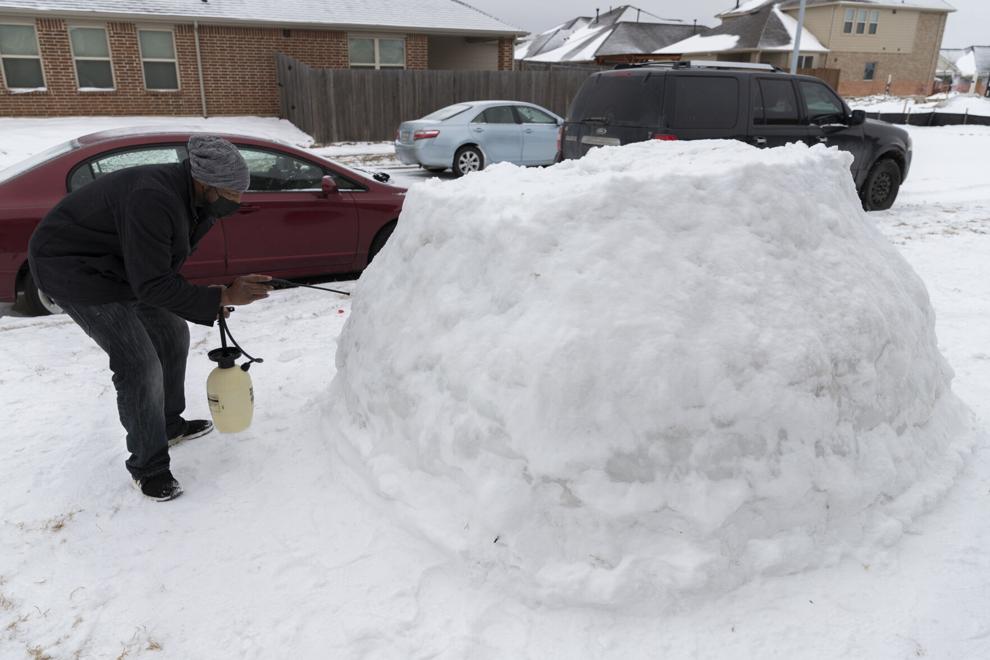 The igloo was built with common sense and previous knowledge, he said. In elementary school, he was taught about different cultures' methods for survival and housing.
Johnson's children, MeLavy, Isaiah and Jeremiah, said the most challenging part of building the igloo was the cold, but it was rewarding to go inside when it was finished.
As solid as the bricks are, Johnson thinks the igloo will be around for at least two weeks before it melts.
@aivylinaa