Sana Syed, UTA alumna and filmmaker, debuted her first film, Transitions, at Arlington's fourth annual Frame4Frame film festival on Sunday afternoon.
Syed's film, which covers the human trafficking crisis in Cambodia, won best short documentary at the festival.
"Not only to have local artists, but to have so much diversity included, is just phenomenal," Syed said.
Frame4Frame is an annual three-day festival that raises cultural awareness and appreciation through concentrations such as art, music and film for Arlington's diverse population. The festival took place at three different Arlington venues.
Filmmakers pour their money, hearts and souls into making their artistic visions happen, Syed said.
As a former television news reporter and anchor, the topic of human trafficking piqued her interest, and she decided to use film as a platform to talk about a "taboo" subject, she said.
Syed has also used her interests in cinema to create a non-profit organization, Kimiya International, to shed light on humanitarian issues that span across the world.
Syed, who formerly served UTA as university communications associate vice president, utilizes film, photography and short stories to tell a narrative about average people who are making a difference in the world and instill a message of hope.
"We're showcasing stories that the world would otherwise never know about," she said.
Movies and their characters on screen have the ability to emotionally invest people in the art of storytelling, said James Hawthorne, Frame4Frame founder and organizer.
Hawthorne served as police chief of Arlington for 28 years, and after retirement was inspired to create his own film festival after attending one in Dallas.
He created the Arlington Film Society and Frame4Frame as an outlet to combine his love for films and for the city itself.
With funding from the city, the Arlington Film Society has organized Frame4Frame for the past four years.
The festival serves as a miniature Sundance Film Festival for Arlington, complete with a judging panel and award ceremony for the broad array of films showcased, he said.
Cooley High, the Friday night feature film, was a film Hawthorne holds dear to his heart. For Hawthorne, it was an impactful experience for him to watch teens of color represented on mainstream cinema in 1975.
The characters on screen are "real people" with "real lives," Hawthorne said.
"When people come to the movies, they have an opportunity to come together as an audience," he said. "The audience is just one body, one person, one people."
The festival showcased a myriad of film genres from local artists and artists abroad, such as animation, micro-shorts, documentaries, sci-fi and foreign films.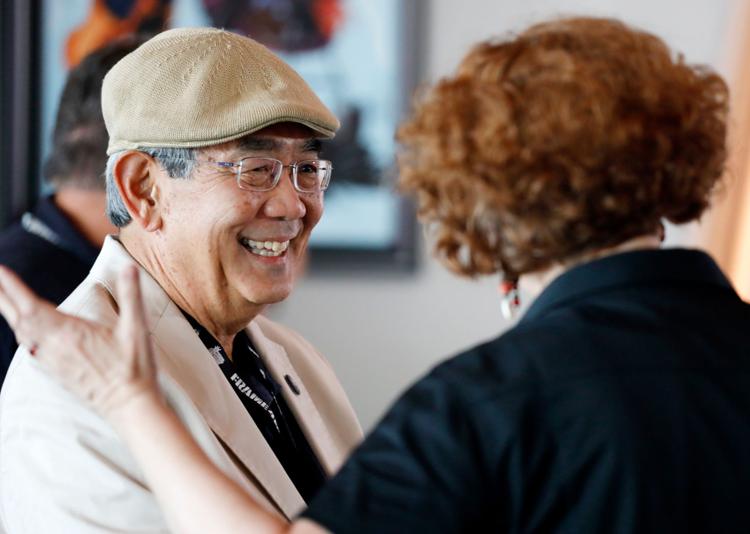 Arlington resident George Wada's film that aired Saturday evening, titled Once Upon A Time, served as a commentary on the anti-immigration rhetoric surrounding President Donald Trump's administration, he said. Wada is a local director and photographer.
"Right now is the best time [to film]," Wada said. "There's so much opportunities out there."
Wada frequents well-known film festivals such as Dallas International Film Festival, ASI Show Dallas and Oak Cliff Film Festival, but also enjoys the atmosphere of smaller festivals.
After being in the industry for a while, he used this film to share a universal story relating to personal ancestry that indirectly shares his experience as a Japanese American searching for the "American Dream," he said.
Now is the time for young filmmakers to go out into the world with a camera and "get into the creative," Wada said.
"The older you get, the harder it becomes because there's other life obligations," Wada said. "[If] you wanted to start vlogging from Zimbabwe or something like that, you could do that. And you could do that on your iPhone."
Anyone aspiring to write, direct or produce should use the energy and passion they have now before it becomes too late, he said. Now is the time.
@davy10306