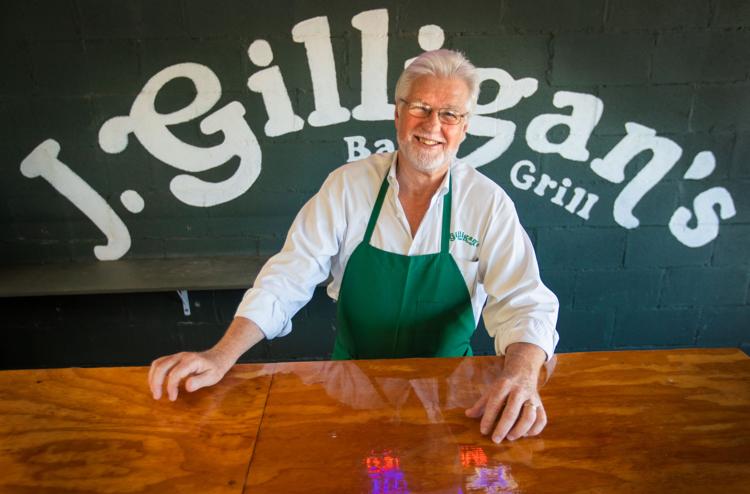 Alumnus Randy Ford opened J. Gilligan's Bar and Grill with $10,000 worth of borrowed money on July 12, 1979, unaware of what his business would one day become.
Famous for its signature St. Patrick's Day celebration, Irish Nachos and AT&T Stadium shuttle service, over the last 40 years, the business has changed in many ways but one — its love for UTA and downtown.
"[Students] learned to drink right here," Ford said remembering the first years of him opening J. Gilligan's. "Guys got drunk and wanted to butt heads. Guess where they did it, right here."
Fresh out of UTA as a newly graduated business student, Ford decided he wanted to own his own business.
He first tried his luck with a bar and then a barbecue restaurant, neither satisfying his vision. After much trial and error, Ford said he chose to locate and open J. Gilligan's in downtown where he knew he would be closer to UTA, city offices and departments.
The business started as a college bar but with surrounding development and growth, Ford had to adjust. Thankfully, he said, his previous business experience helped him establish a "sense of survival."
Trademarked as an Irish bar and grill, J. Gilligan's brought the St. Patrick's Day celebration alive in downtown and established itself in the community within a year of its opening.
Within that same year, he bought a used fryer and started experimenting with potatoes topped with cheese, onions, tomatoes and jalapeños.
That concoction led to the creation of the Irish Nacho — a beloved local favorite.
Ford, however, admits to not being fully responsible for its addition to the menu. Without customer input, he said the Irish Nacho would not have made it to people's tables.
"A lot of the times if you listen to customers, customers will tell you what to do," Ford said.
Among those customers was former UTA professor Allan Saxe, who helped add the Allan Saxe Veggie Burger to the menu in the 1980s.
Saxe would visit J. Gilligan's and often bring his students but would only eat lettuce and tomato or sometimes nothing at all. So one day, Ford said he decided to call Saxe on the phone to make him a proposal.
Later, Saxe came to J. Gilligan's to make his decision among three to four burger samples that Ford had cooked for him. Finally having something on the menu that Saxe would enjoy ordering, Ford named the burger after him.
Cheryl Mitchell, museum studies assistant professor in practice and alumna, said waitressing at J. Gilligan's helped her put herself through college.
On one of her last shifts before moving to London for her master's degree, Mitchell said she fondly remembers a talk she shared with Ford.
"He came down and said to me, 'You can always come back,'" she said. "'Even if it didn't work out, you always have a home here.'"
Mitchell said what's great about J. Gilligan's is the "family environment" that Ford established among the community, not just its workers.
It's something that has expanded to her own family as well, with her son working the same tables she did back when she was a student.
Alumnus Jackson Jinks said he remembers how "revolutionary" his first black-and-blue beer drink was at J. Gilligan's.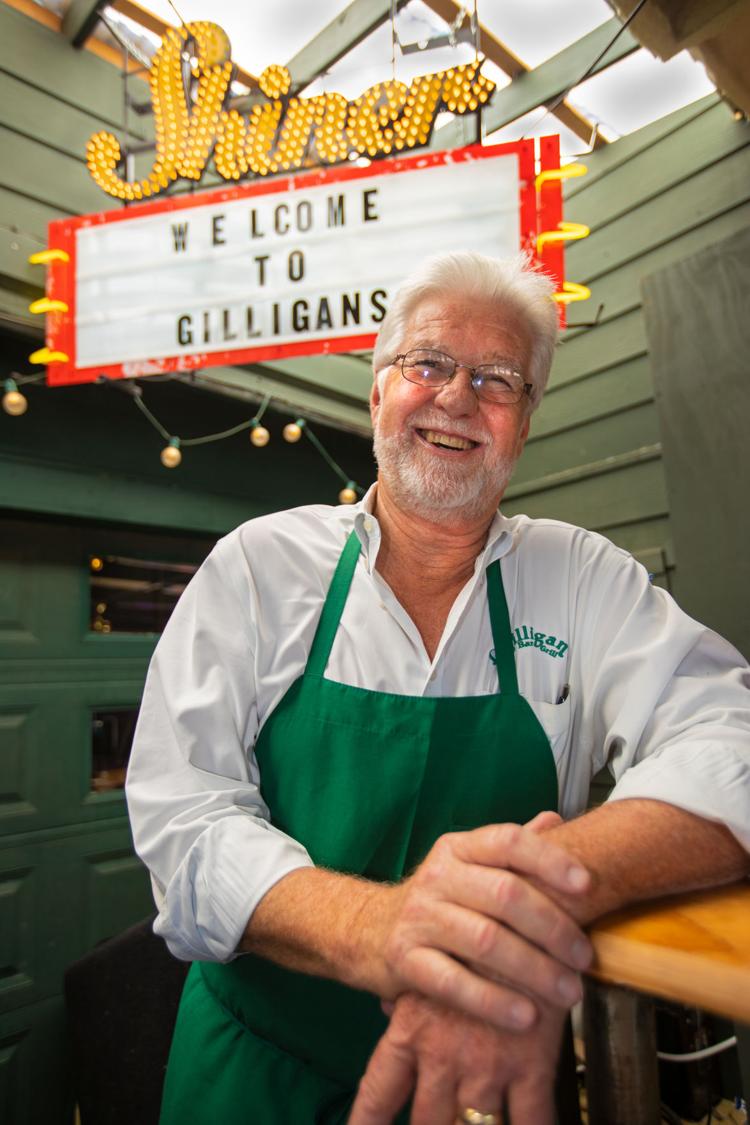 Jinks said he would see friends from school that he didn't normally get a chance to catch up with, which made the nightlife experience unique.
"I hope I can find another bar like that in the future," he said.
The business's location and proximity to UTA plays a major part in determining the community that the business attracts, Mitchell said. But people continue to come to J. Gilligan's even after graduating or leaving Arlington because of the welcoming environment that Ford established.
"Randy is as much a part of the downtown as downtown is a part of him," she said. "I don't think that you can have one without the other at this point."
Ford has done a lot for the city, Mitchell said. For residents, students and the people who work here.
"Every successful downtown has that one place that's always been there," she said. "New ideas come and go, but old favorites always stay."
With 40 years worth of milestones and a memory dedicated to each hanged photo inside J. Gilligan's, Ford said locating in downtown near UTA was the best thing to ever happen to his business.
"Why did J. Gilligan's Bar and Grill make it?" he said. "It's because [of] the people, the community."
@rocio_mhdz
features-editor.shorthorn@uta.edu