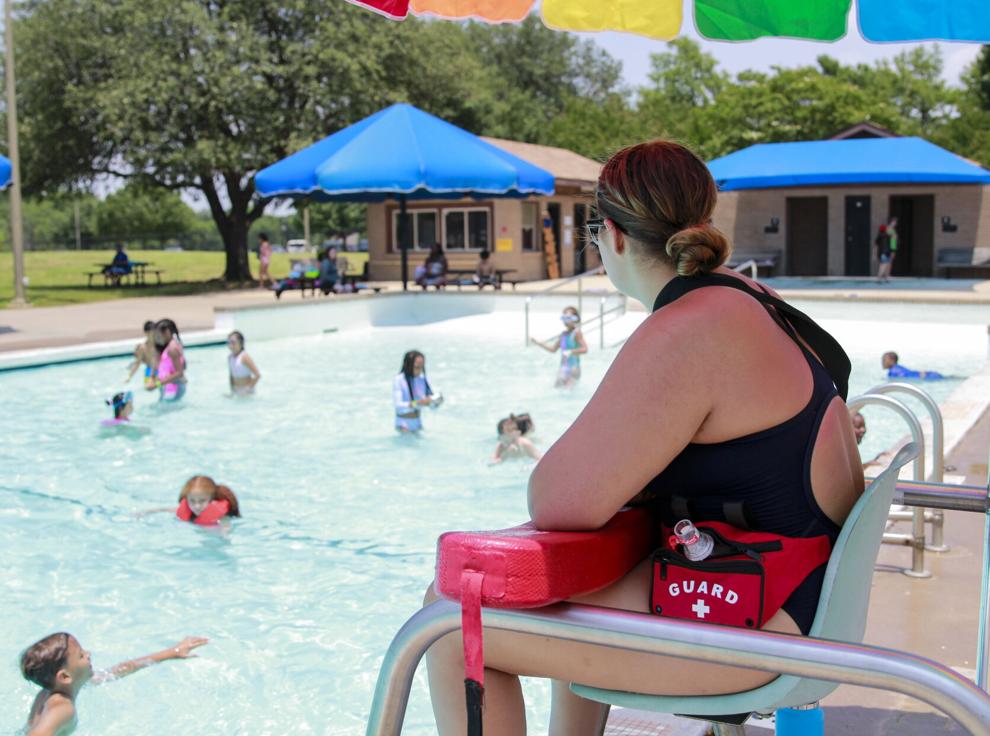 The city of Arlington is experiencing a lifeguard shortage, forcing outdoor pools to operate at adjusted hours.
The issue, stemming from the COVID-19 pandemic, has caused the number of the city's lifeguards to drop significantly and left people without a clear idea of when the shortage will end.
Arlington typically employs 160 lifeguards but is currently sitting at about 80, said Venera Flores-Stafford, assistant director of Parks and Recreation.
"We're only at half, which is why we can only open up about half of the facilities at a time," Flores-Stafford said. "One of the things, though, that people have to understand is that we will never open a pool without the proper amount of lifeguards."
Allen Bolden Outdoor Pool and Woodland West Outdoor Pool will alternate being open on weekdays to utilize the lifeguards on staff at each location, she said.
The two community pools open six days a week are Bad Königshofen Family Aquatic Center and Randol Mill Family Aquatic Center, where both pools require 10 to 14 lifeguards on duty depending on capacity, Flores-Stafford said.
East Indoor Pool will be open seven days a week. Hours for other pool areas vary.
Wyatt Werneth, national spokesperson for the American Lifeguard Association, said the COVID-19 pandemic shut down training centers and prevented exchange students from entering the United States to work over the summer. Also, former lifeguards who obtained other jobs during the pandemic seem to be staying put and not returning, he said.
The lack of lifeguards is an inconvenience and a huge concern because the city wants to provide its services and use its facilities without making things difficult for people, Flores-Stafford said.
Arlington is creating incentives to boost lifeguard employment, she said. The city is providing uniforms, increasing wages to $10 per hour and providing lifeguard training, a service not offered before.
"Whatever the reason [for the shortage], we are trying to combat it by providing different ways to get people interested in lifeguarding and understanding that the city of Arlington is a great place to work, and it's a great place for your kids to start out their careers," she said.
A third of ​​approximately 309,000 recreational aquatic areas will be impacted by the national shortage, Werneth said.
He advises those planning to visit aquatic areas this summer to learn how to swim, research and see if the areas have lifeguards, as well as assign a family member to get CPR-certified in the event a trained lifeguard is not present.
Arlington resident Laci Butler said people are struggling with the transition from being home during the pandemic to returning to work, and the best thing to do about the lifeguard shortage is wait it out.
"It's just gonna take time," she said. "Because it's not just lifeguards that are short. Everybody is short."
The future of the lifeguard shortage remains to be seen due to economic and social challenges the U.S. is facing, and the lifeguard community as a whole will have to continue doing its best to address the problem, Werneth said.
@ChahalMallika