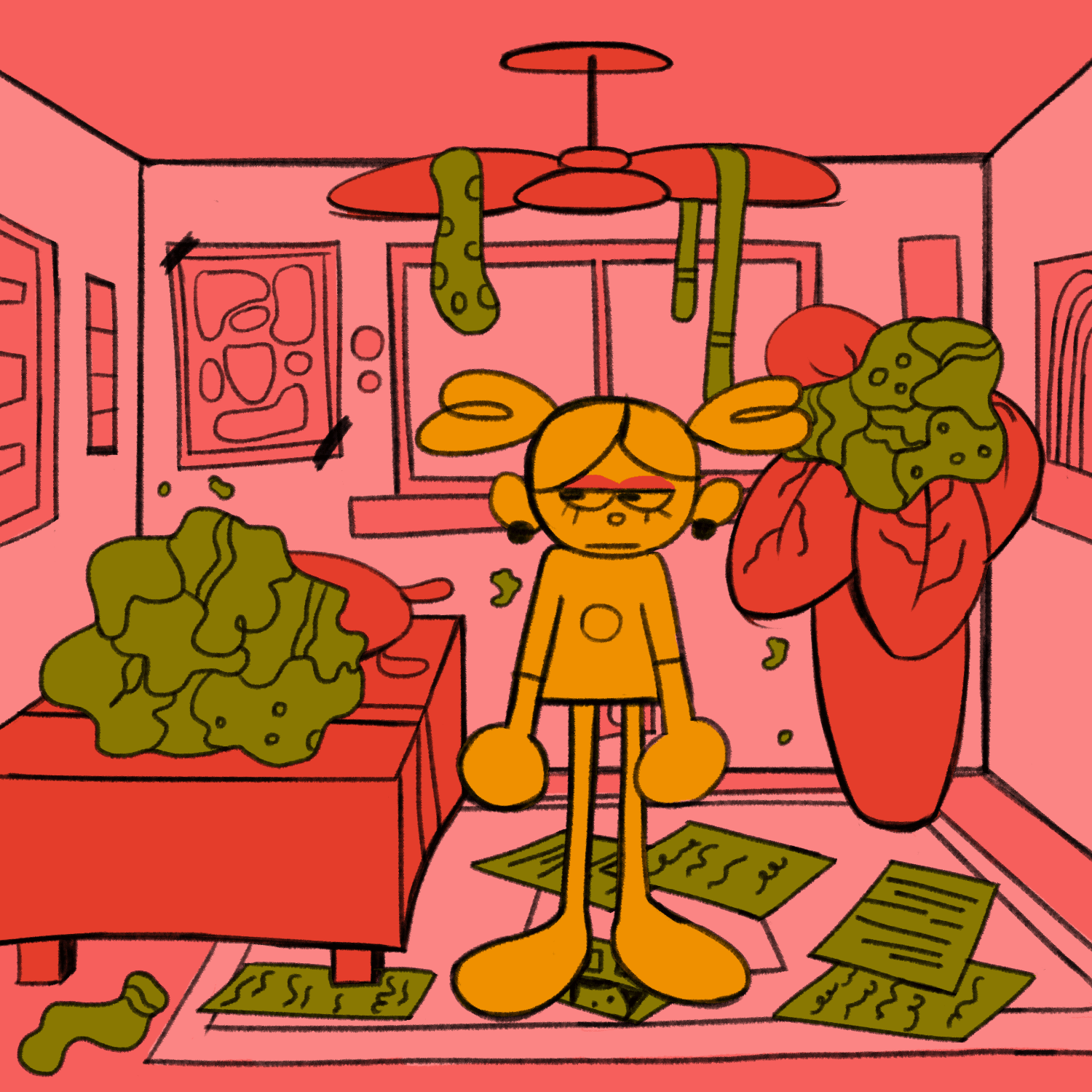 As students transition to working from home because of the coronavirus outbreak, many can use this time to declutter their space.
College students who had to continue their semester at home due to the virus have a challenge of working in a smaller and tighter space, said Sue Yaghi, interior designer and DFW KonMari Certified Consultant, in an email.
Their spaces being organized and clutter-free can relieve some of the stress brought upon them from the new transition, Yaghi said.
"Attending classes online can be stressful," she said. "Using their bedrooms or living rooms as their working space makes it a harder task."
Marie Kondo, known for the Netflix show "Tidying Up with Marie Kondo," developed a method that focuses on keeping a space that brings someone joy.
The process brings clarity to individuals as well as a reconnection with what is most important in their life, Yaghi said.
"[It] is more than an organizational system," Yaghi said. "It's a guide to shifting your mindset, discovering order and redefining what's truly important to you."
She recommends students follow the method to organize rooms by category, in the order of clothes, books, papers, miscellaneous and sentimental items. An individual can also create subcategories to make the process easier, she said.
Accessories can go within the category of clothing, said Amy Mayorga, DFW KonMari Certified Consultant. Gift wrapping supplies, stationery items and toiletries are examples of items that can go under miscellaneous.
The method focuses on an individual's vision of their future space and discovering the reasons behind doing the process in the first place, Mayorga said. It's a holistic method.
"You have to ask yourself, 'How do I want to live when this is complete? [and] 'What do I want to make space for in my life?'" she said.
With each category, Mayorga said individuals need to remove their items from one place and confront the possessions all at once.
"You pick [each item] up, and you ask yourself, 'Does this item spark joy for me?'" Mayorga said. "So, in that you have to figure out what does 'spark joy' really mean to you."
Tidy all at once, visualize the destination, determine if the item "sparks joy," tidy by category, not location and tidy in order, are tips Yaghi follows when applying the method to a new home.
"Your only real concern should be discovering which possessions of yours bring actual joy into your life," she said.
Instead of cleaning one room a day, Yaghi devotes one to three days to tidying up. If an individual only tidy ups one room at a time over an extended period of time, it will end up getting messy again in a matter of a few weeks or months, she said.
However, Mayorga said the amount of time the process takes depends on each individual person and the amount of items in the space they are decluttering.
"A lot of us right now have a lot more time at home so this actually could be a perfect time to get your belongings in order because you have to be at home," she said.
Broadcasting junior Krissiha Lagos now lives with her family of six because of the COVID-19 outbreak. She said her family decluttered their entire home when UTA and her siblings' schools decided to transition online.
The entire process took her family two days to complete, she said. They decluttered bedrooms, living rooms, bathrooms, the kitchen and backyards.
"It's kind of liberating," Lagos said. "The house just feels bigger [and] so cleaner."
College students going back home to their parents' homes can feel frustrated or overwhelmed by others' belongings, Mayorga said.
"Once your belongings are in order, you become more tolerant of other people's belongings," she said. "You may be able to help other people, but it really isn't about telling other people what to do. It really is an internal, individual process."
Decluttering can help individuals focus on different areas of their lives, Mayorga said.
It can also help reduce mental stress as well as allow individuals to know exactly what they own and what they need, which she said leads to less shopping and more intentional living when an individual needs something.
"When your belongings are in order you feel less stressed, and so you're able to help other people more. And you're able to just be more present, you know, that you can put your energy elsewhere," Mayorga said.
@Angie_Perez99