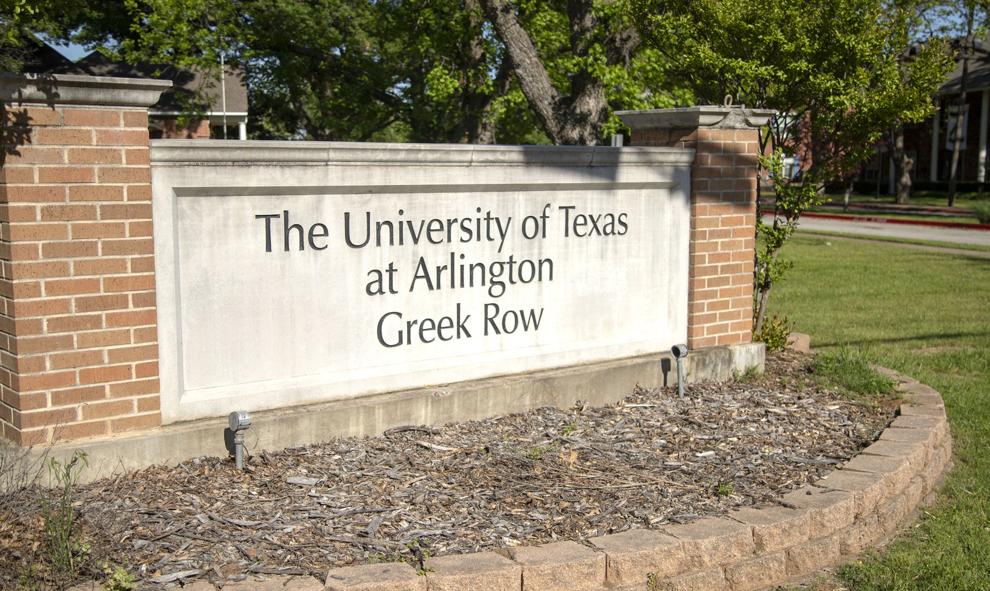 Broadcasting senior Mallory Reagan was initiated into Alpha Chi Omega at the formal recruitment in September 2018. She said the decision was an easy one.
"I had the chance to meet my future big, bestfriend, and now roommate at the house," Reagan said in an email. "All the girls I met on the first night made me feel like I could be exactly who I was, which was not the stereotypical sorority girl, and it turns out none of us really are."
Three weeks after getting her bid, she was the first of 10 to sign her agreement, and she moved into the house in August 2019.
Spring marked the second semeter that Greek life was allowed to recruit members and host events after former President Vistasp Karbhari suspended all Greek social activities in spring 2019 as a result of multiple sexual assault, hazing and alcohol abuse allegations, according to a previous Shorthorn article.
Living at Reagan's sorority house costs $420 for a shared room and $650 for a single room, she said. The house is equipped with standard household facilities, although residents are required to share restrooms. Accommodation can be provided for up to 10 girls.
Reagan said benefits of living on Greek Row include its close proximity to campus, relative affordability and the opportunity to get more involved in one's chapter.
"Other members that don't live in the houses will come over to hang out, study, or for meetings, so you are able to get closer to members and stay involved," Reagan said.
However, members of the different houses do not interact with one another often.
"We interact a lot during [Fraternity and Sorority Life] or [College Panhellenic] events but you usually won't find too many nonmembers hanging out at other houses," she said.
The option of living on Greek Row is available to all active members of the respective fraternities or sororities who are in good standing with the university, she said. Although the different chapters may have specific requirements.
"You have to be respectful of your roommates, responsible [about] keeping your areas clean, and patient because you have to share your personal space with someone else. It's a great experience overall though," Reagan said.
Mechanical engineering sophomore Tyler Cook said in an email that living in his fraternity's house has been life-changing.
"Being a part of a group of guys that have your back no matter what and support you through every up and down that college life will throw at you is definitely something special," Cook said.
Facilities at the house include a kitchen, a living space, public restrooms, a study area and a back porch. His $650 rent covers all these and utilities. Living quarters are split into six rooms that share a bathroom.
Cook said residents are required to follow a code of conduct set by the university, the national fraternity and the chapter. These rules include a fire code and a strict no alcohol and dangerous substances policy. Residents also have to follow chore rotations indicated in the chapter's bylaws.
Punishments for breaking these rules could include a fine, eviction or suspension from the chapter.
Rachel Edwards, Delta Zeta house manager, said she is one of those tasked with ensuring residents follow the rules.
She believes living on Greek Row is convenient and said it has been her favorite place to live thus far.
"It can be a little loud sometimes, but overall it's an amazing experience," she said.