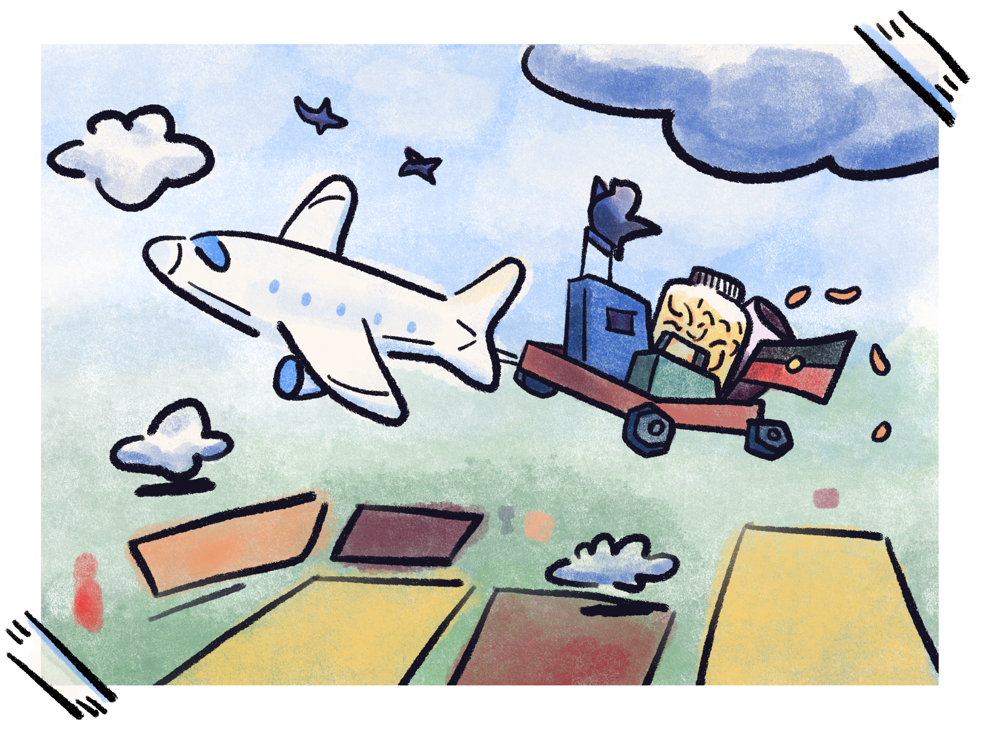 Each year, students leave the places they call home to move closer to their respective college campuses. A large number of those students move to the U.S. from foreign countries.
According to a 2019 Open Doors report, 1,095,299 international students were enrolled in U.S. universities during the 2018-19 academic year. When those students move away from home, they are tasked with selecting certain items to make a new place feel familiar.
Mitul Kachhla, student body vice president, said he brought homemade snacks and medicine with him when he left his home country of India to start his academic career at UTA in 2017. He said he only packed the items he didn't think he could find in the U.S. because of travel restrictions.
Those restrictions only allow people to bring a certain number of items with them when they are traveling to a different country or state.
According to the Transportation Security Administration, travelers can only pack a carry-on bag and checked baggage. The TSA has a list of items that it permits on flights, with most of those going through screening before making it on board an airplane.
Other students may choose to bring items that have sentimental value to them. Movin' Mavs senior Clarence McCarthy-Grogan said he brought an Aboriginal flag with him from his native Australia.
"I am proud of my culture and I also want to teach others about Aboriginal people from Australia," McCarthy-Grogan said in an email.
Teaching others about their home countries can help international students get used to being on a college campus quicker, Global Engagement director Adam Sichta said in an email.
"Photos of family and friends, and a few items that bring you comfort and make you happy are a good idea," Sichta said.
Kachhla said he left some of his favorite things behind in India when he came to the U.S. One of those items was a keyboard he would play back at home. McCarthy-Grogan, however, said he was able to pack his entire life into two suitcases. The Australian native also brought his day wheelchair, a basketball chair and a wheel bag with him.
When it comes to packing for international flights, Sichta said it is not necessary to try and fit every personal item into a suitcase because some things are easy to buy in supermarkets in the U.S.
Sichta said international students should try to balance their time between keeping up with friends and family back home, and starting a new life at their college campus. They shouldn't try and live in two places at the same time.
He said he recommends establishing certain times to check in with people back home.
"While it can be tempting to seek out that comfort, in the long run it might also make you unhappy with your life in the U.S. because you'll constantly be thinking about life back home, rather than enjoying the new one you've found here," Sichta said.
Bringing an open mind can make adjusting to a new country easier for prospective students. Getting involved with communities on campus is a way for those students to find people with similar interests and hobbies. When McCarthy-Grogan came to the U.S., he said he felt at home quickly after he became involved with communities at UTA.
"I've also found that it helps to know other international students as well because you're all new to the U.S. and it's something you automatically have in common with others when you first arrive at UTA," McCarthy-Grogan said.
@c_amaya7