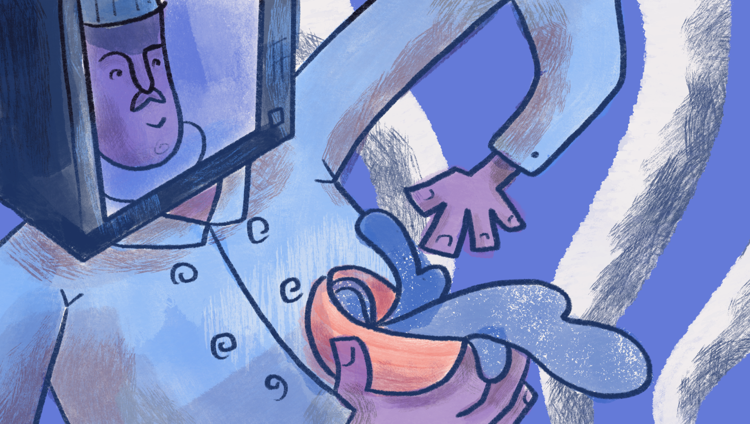 Everybody loves good food. And for many, the kitchen is a place to leave life's daily stressors at the door and pour their hearts into a homemade meal.
But given the reality of dormitory and apartment living, college students may not have access to a food processor, butane grill or Michelin-reviewed chef's knives. What they do have, however, is a microwave.
With a little creativity, even the most amateur home cook can make gourmet-tasting meals with minimal effort.
FOR THE VEGAN: "BAKED" SWEET POTATO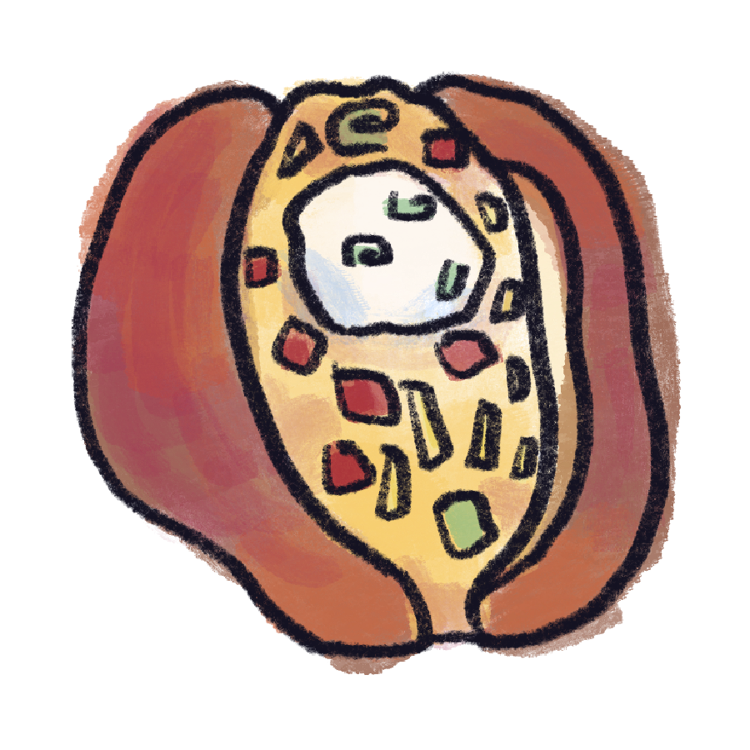 No, you don't need an oven to enjoy a baked potato from the comfort of your home. Your microwave will do just fine here — just make sure you give the potato a good poking to let out some steam.
What to get:
1 sweet potato
salt
pepper
nut butter of choice (optional)
microgreens (optional)
What to do:
Wash and rinse your potato and pat it dry.
Pierce the potato 4-5 times with a fork or other sharp object. This will allow steam to escape as it cooks.
Place the potato on a microwave-safe plate and cook for 5 minutes. You'll know it's finished cooking when the potato's skin starts to puff away from the flesh inside. If 5 minutes doesn't do the trick, continue to cook in increments of 30 seconds until it's fork tender.
Cut the potato lengthwise down the middle, season with salt and pepper, and top with your nut butter and microgreens or any toppings of choice. This potato is a blank canvas, so get creative!
FOR THE SWEET TOOTH: LEMON BARS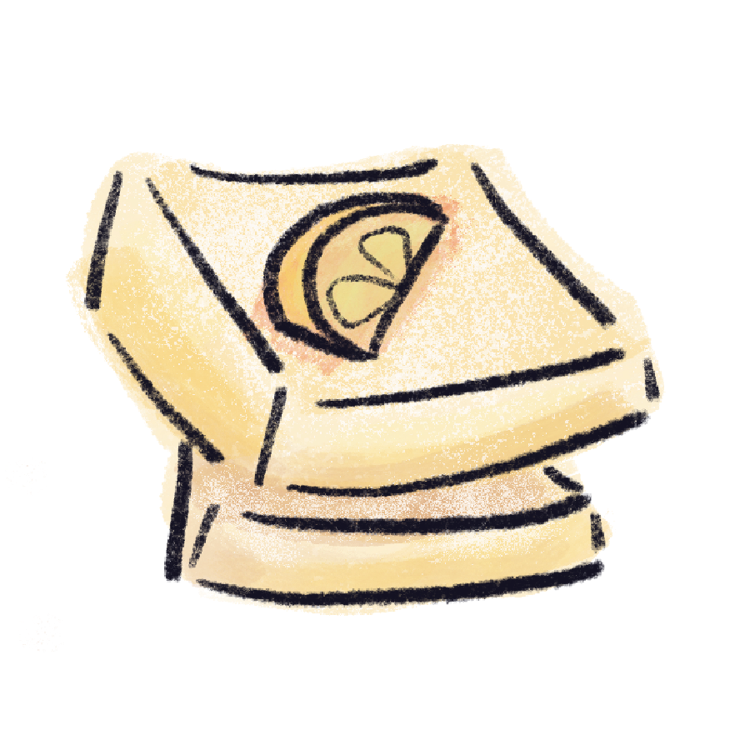 Lemon bars are a classic marriage of sour and sweet, and since it's heavily fruit-forward, you can almost trick yourself into believing it's a healthy choice.
What to get:
1 cup all-purpose flour (plus 1 tbsp for filling)
3 tbsp powdered sugar
3 tbsp lemon zest
6 tbsp melted butter
1 cup granulated sugar
3 large eggs (room temperature)
1/3 cup lemon juice
1/2 tsp baking powder
1/4 tsp salt
parchment paper
What to do:
Start with the crust
Whisk together powdered sugar, 1 tbsp lemon zest and 1 cup flour.
Stir in your melted butter.
Press the mixture into a prepared 9x9 inch baking dish lined with parchment paper, working it up the sides once the bottom is completely covered.
Microwave for 3 minutes at 80% power (check your manual/Google if you're unsure how to change your microwave's power levels).
Set aside for now.
Move onto the filling
Beat together the granulated sugar, lemon juice, eggs and remaining 2 tbsp lemon zest.
Add baking powder, salt and that remaining 1 tbsp flour and continue to beat the mixture for another few minutes.
Pour the mixture over your cooked crust and pop the whole thing back in the microwave for another 3 minutes, keeping power levels at 80%.
When it's done, check and make sure the filling is set and jiggles just a little. If it still seems too loose, give it another minute or so and check again.
Let cool completely and chill until you're ready to cut into squares (or just eat the whole thing yourself straight from the baking dish; no judgment here.)
Feel free to top with any leftover powdered sugar or lemon zest if that's your thing.
FOR THE SNACKER: VEGGIE CHIPS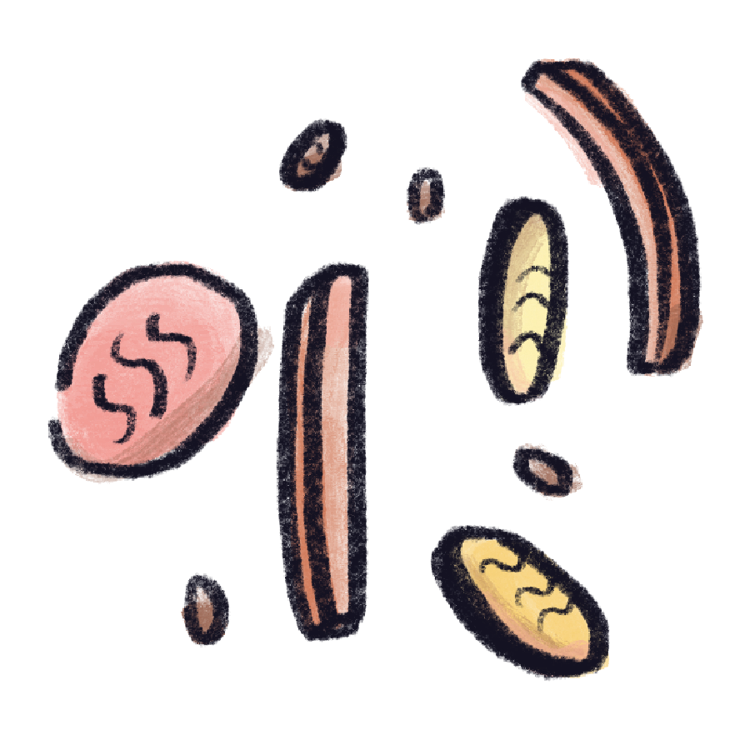 Let this recipe serve as a solid foundation for a wide variety of mix-and-match experimentation. Not a fan of carrots? Sub them for those sweet potatoes left over from the first recipe. Throw in some cayenne or chili powder for a little spice, or coat your chips in ranch powder for something more indulgent. The possibilities are endless!
What to get:
½ cup of carrots (thinly sliced with a knife or mandoline)
cooking spray
salt
pepper
What to do:
Place your carrot slices on a microwave-safe plate over some parchment paper. Spray both sides of slices with cooking spray.
Season with salt, pepper and whatever other flavors you'd like to add.
Microwave on high for 4-6 minutes. Be mindful of where your chips are in the cooking process, as cook times will vary by microwave, veggie type and thickness of the slices. You want a little browning, but if they're burned, they've gone too long.
FOR THE BREAKFAST-FOR-DINNER TYPE: OMELET IN A MUG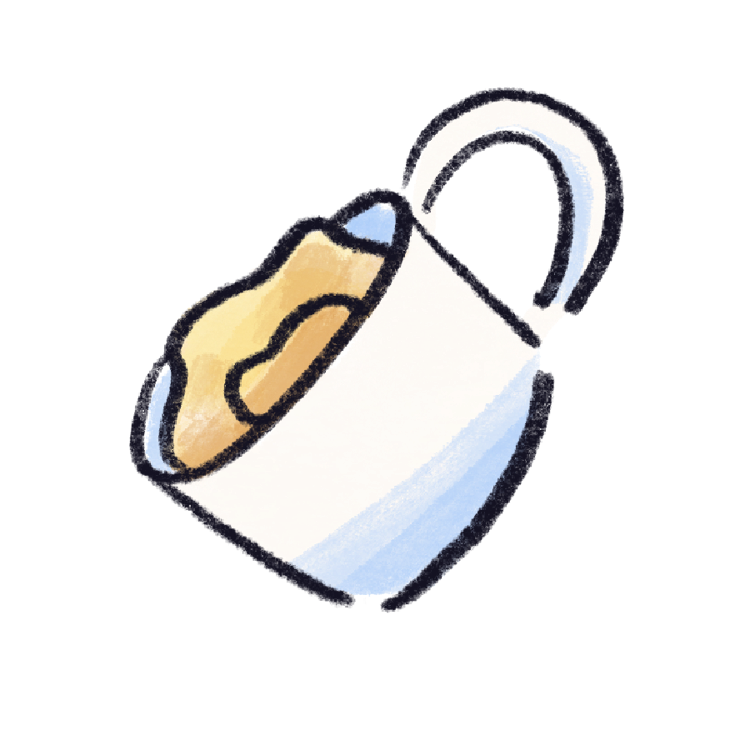 As with the previous recipe, an omelet is a great opportunity to explore and adapt to your preferences. Notably popular additions include mushrooms, diced tomato, peppers and onions, but this is your omelet! Make it what you want.
What to get:
1 tbsp butter
¼ dried herbs (like thyme, oregano or Italian seasoning)
1 tbsp milk
2 large eggs
½ cup grated cheddar cheese
salt
pepper
What to do:
In a mug, combine the butter and herbs and microwave until the butter has melted, about 20 seconds or so.
Add the milk and eggs, and whisk it with a fork until it starts to froth a bit. Stir in the salt, pepper and cheese.
Microwave the mixture for another minute, until the whole thing is set and firm.
Don't be shy! Top it with some scallions, cilantro or hot sauce to amp up the flavors.
FOR ANYONE, REALLY: ENCHILADAS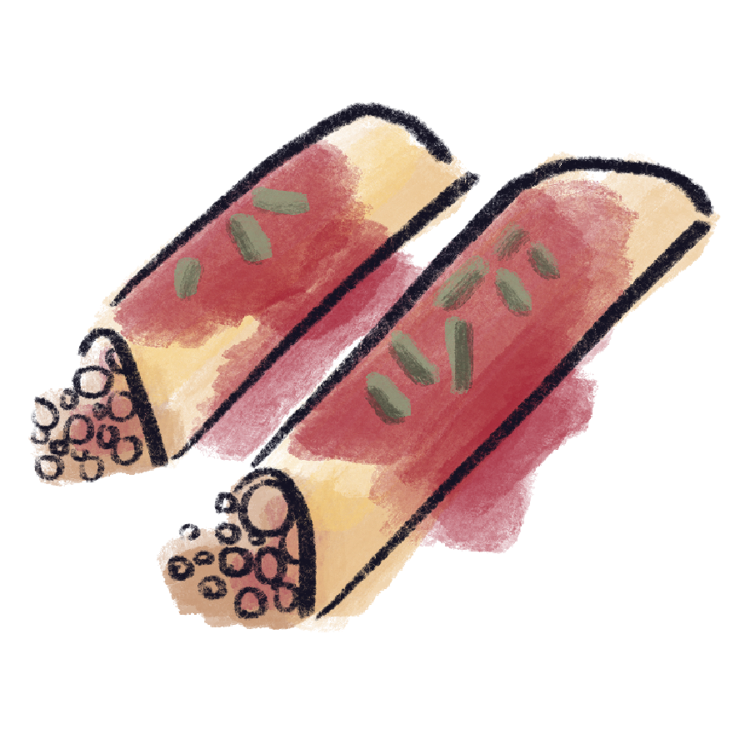 Traditionally, enchiladas can be a time-consuming affair. Now they don't have to be. Precooked chicken and store-bought sauce and shredded cheese can save up a lot of time in the kitchen here, but if you want to go the extra mile and make the sauce from scratch, that effort will go a long way.
What to get:
1 can enchilada sauce (15 oz.)
12 corn tortillas
2 cups cooked chicken (to keep effort to a minimum, opt for cans of diced chicken or run by the store for a rotisserie chicken you can just pick up and shred)
1 cup shredded cheese (cheddar, colby jack and monterey jack are all good options)
cilantro, beans, corn and anything else you want to fill them with (optional)
What to do:
Wrap the tortillas in a paper towel and microwave for 30 seconds to get them warm and flexible.
Spread ½ cup of sauce over the bottom of a microwave-safe casserole dish.
Mix the chicken with about a cup of sauce, as well as any fillings you've opted to add.
Dip each tortilla in the remaining sauce. Fill them each with filling mix and roll them up, placing seam-side down in your casserole dish.
Spread any remaining sauce over the top of your rolled enchiladas and sprinkle cheese over the top.
Microwave until cheese is melted and sauce is beginning to bubble, anywhere from 5-7 minutes.
Cooking can be a technical and creative challenge for even seasoned home chefs, but ultimately, it should be fun. All it takes is a few ingredients to make something you can be proud of — oven not required.
@shaydougie