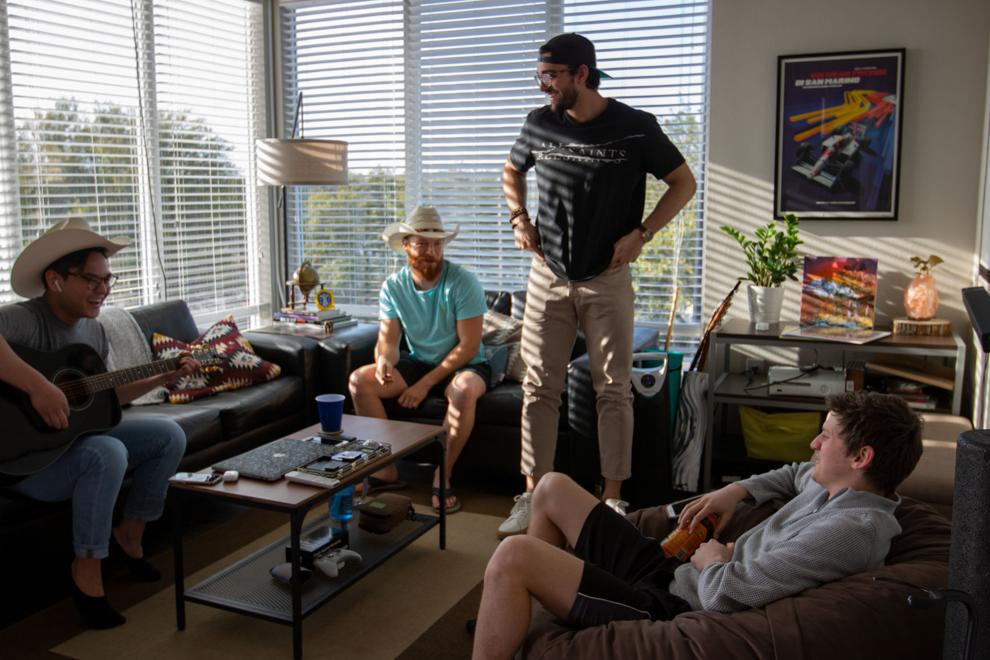 Three years ago, three roommates at The Arlie started off with only the meat-and-potatoes furnishings that came with the apartment: two black leather couches, an entertainment center, a few side tables for the living room, a couple of bar stools for the kitchen and a bed and desk for each of the bedrooms.
Over the years, their apartment has undergone a complete transformation, with new furniture and decor that bring each of their individual tastes together, said Adam Abbas, marketing and management senior.
Next to the patio door stands a large cooler in the shape of a silver and blue Red Bull can that was used for promotional purposes by Abbas' parents, who own a number of convenience stores.
Perched on the wall just above it, there's a bright neon Blue Moon sign plugged in, brought by information systems junior John Petrou, who received it as a gift from his father.
Abbas said Petrou was the one who introduced a few plants to the apartment. Adorning the floor of the balcony are a few small, colorful pots in which a variety of herbs such as parsley, chives and mint grow. There's also a rectangular flowerpot housing a bundle of Texas wildflowers.
Industrial engineering senior Shane Potchana said one of his favorite things about the apartment is the windows. With floor-to-ceiling windows and the apartment facing west, the living room has a lot of natural light pouring in, and it opens up the space.
"Having natural light just makes everything better," he said.
When it's sunny out, Abbas said he loves opening up all of the windows and patio door and just sitting in the living room.
Mechanical engineering senior Will Mckenna moved into the four-bedroom apartment right before spring break and said he found the space great for studying.
"I feel like this is the first place I've been able to study at home," he said.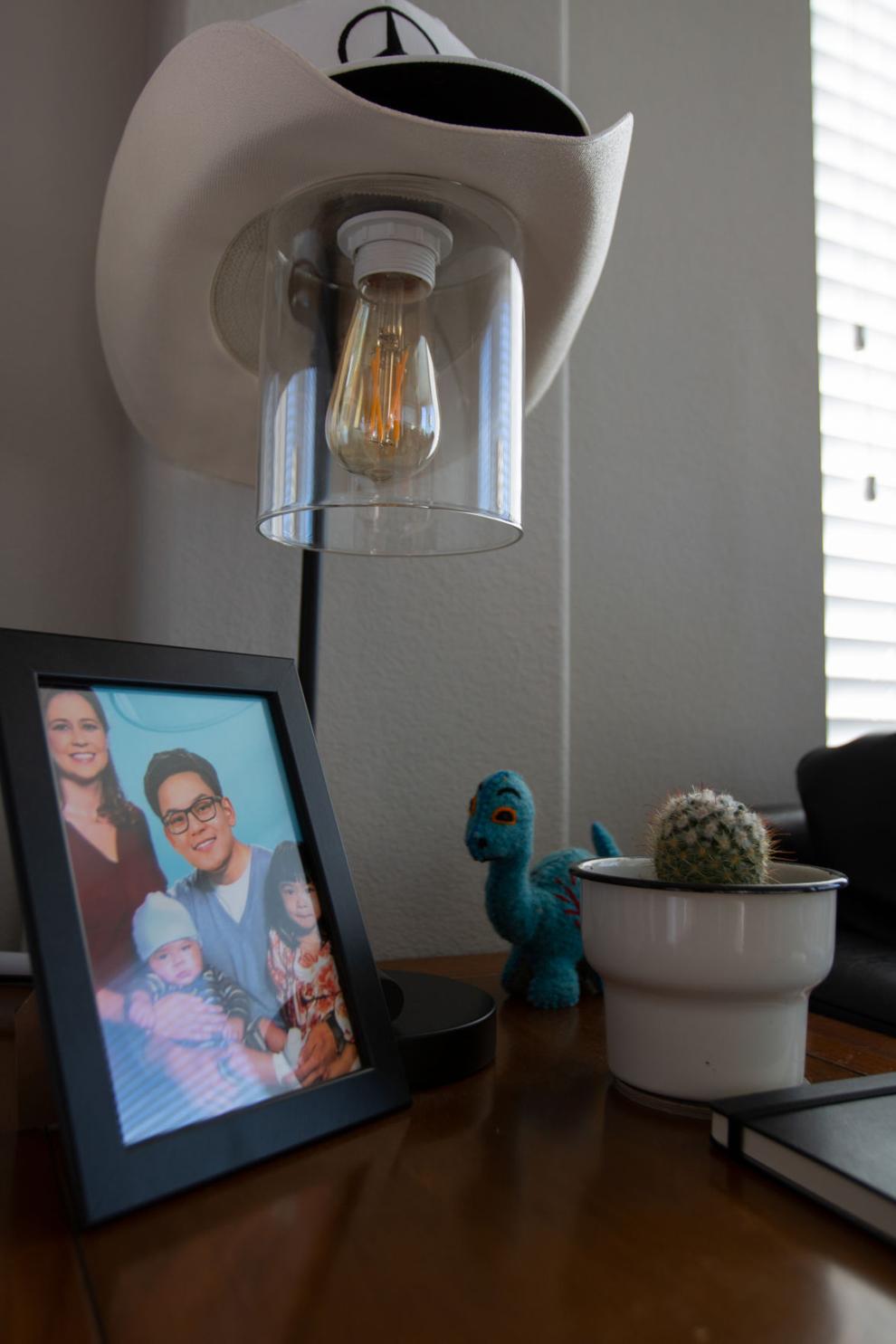 The apartment is also home to two acoustic guitars, two electric guitars and one bass guitar. Two of the guitars are kept in the living room while Mckenna, Potchana and Abbas keep their guitars in their rooms.
Mckenna said the apartment can get pretty loud when they start jamming.
The roommates have also tried to create a sense of home within their respective bedrooms.
Abbas created a gaming setup in his room, complete with four large screens, a mic, acoustic foam panels and a PC he built himself, as well as a few consoles, including a PlayStation 4, GameCube and Nintendo Switch.
"It just looks like a battle station," he said.
Abbas said he has played games his whole life, so having this set up feels like home.
On the wall next to his bed, Potchana put up a few limited edition racing posters he brought from home.
"I've always loved cars growing up," he said. "I started watching racing when I was five years old."
When they first moved into The Arlie, Potchana said the apartment felt sterile.
"We just tried to make it more cozy," he said.
As three of the four roommates are graduating in May, they will be closing the curtain on their time living at The Arlie.
For Abbas, Potchana and Petrou, this will be their third year living at the apartment, and they said leaving is a bittersweet feeling.
"It's been a good run, The Arlie," Petrou said.
@rhsperanza