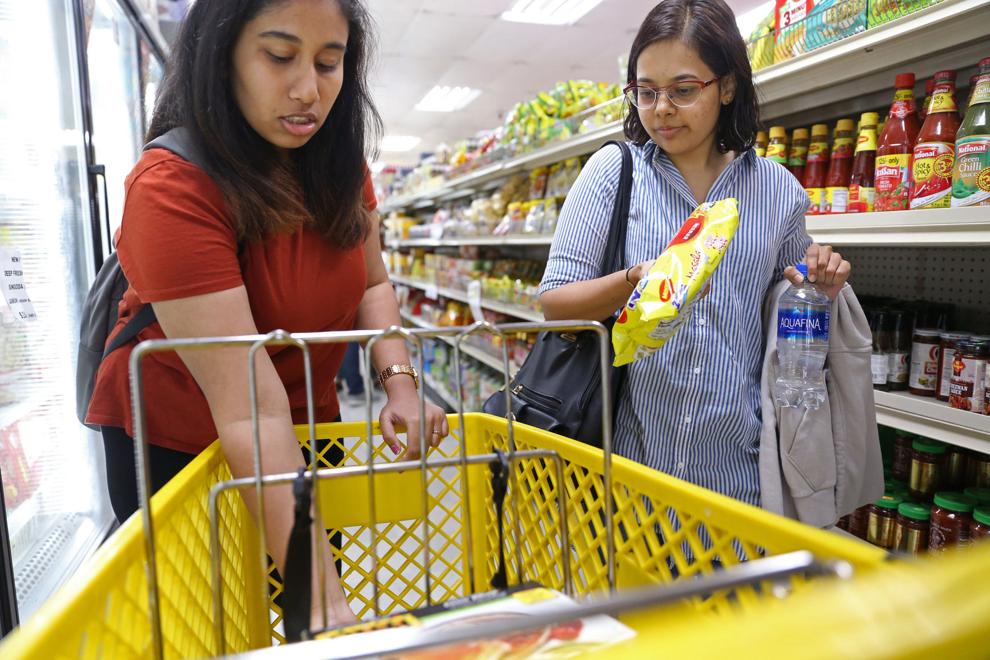 From apples to chips to energy drinks, when on-campus college students go grocery shopping, they travel in packs.
Curtika Coleman, Target guest service associate, said she sees college students grocery shopping every day.
She said students usually buy junk food, purchasing items like Gatorade and chips and spending about $200 per set of roommates that come through.
Nursing sophomore Nicolle Dzvetero said she splits grocery costs with her roommate and friends.
Dzvetero said most of the time her and her shopping crew get snacks and miscellaneous items such as paper towels, dish soap and toilet paper.
"When it comes to stuff that we share, we take turns, like she'll pay it this time, and I'll pay it next time," she said. "Like water — water we always take turns paying."
She said they buy snacks to keep in the dorm for when they don't want to go out to eat.
"Crackers, granola bars, cookies, candy, that kind of stuff," Dzvetero said.
If the prices in the Market were cheaper, Dzvetero said she wouldn't go grocery shopping at places like Walmart and Kroger for snacks.
Stores on campus don't have all the resources students need, and the prices are a turn off, she said.
"Necessities for the restroom and all of that stuff, you can't always really get it on campus — you have to just go out and buy it," Dzvetero said.
Computer science sophomore Amshul Sharma said he goes grocery shopping twice a month with his friends and thinks it is a better option than going alone.
"I don't own a vehicle, so it helps me going to and from," he said.
He also said when he has a large load of groceries it helps to have friends to help carry them in.
Coleman said perhaps students don't want to cook on a daily basis, so they should get something they know will last, like a box of hot pockets, chicken or something they can cook and eat for the next day or two.
"Make sure that you shop wisely," she said.
@rebekahreports7