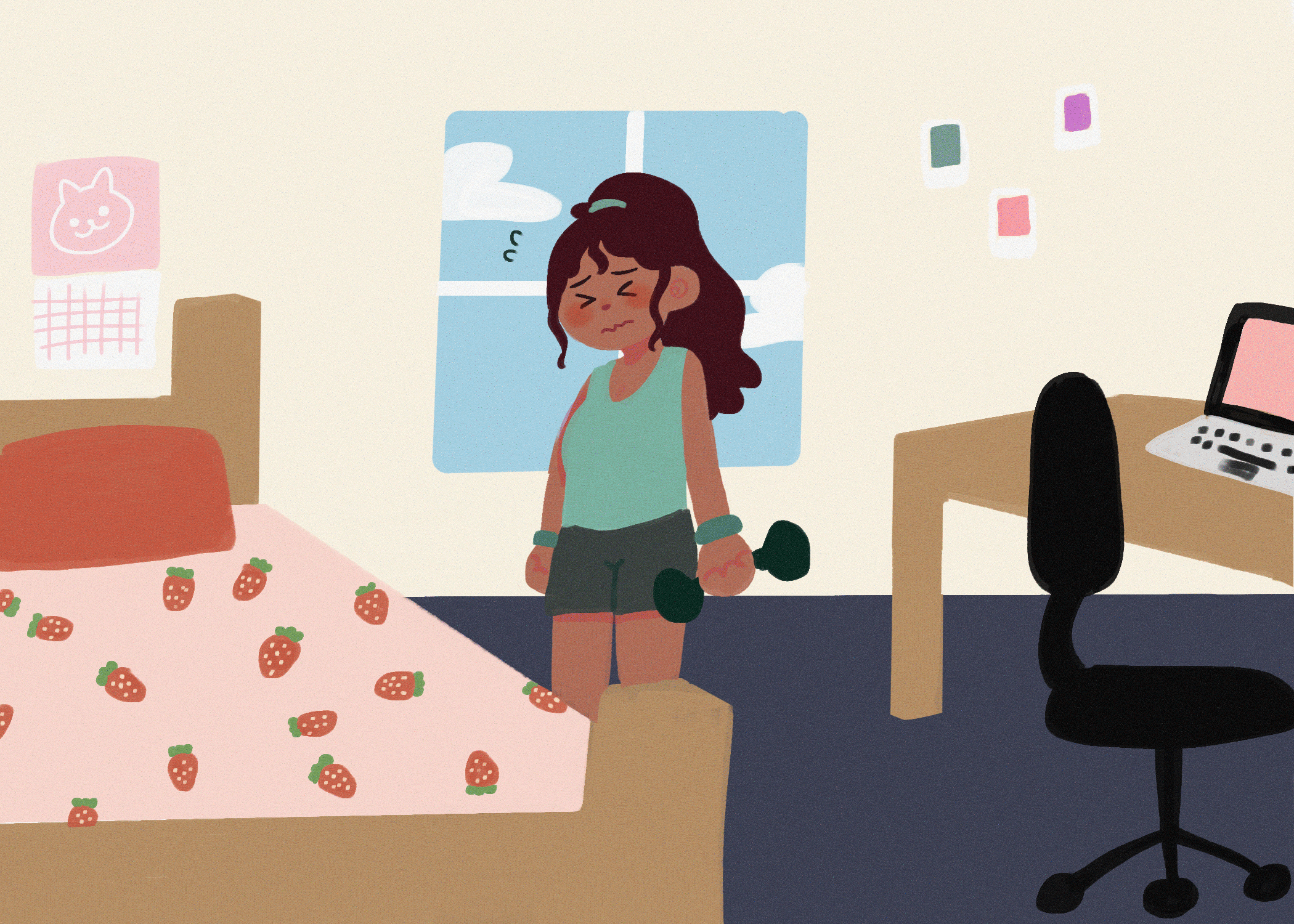 Due to the pandemic increasing many students' time at home, knowing how to divide space between work and leisure is an increasingly important skill.
For many, work, sleep and class all happen in the same place: their bedrooms. 
One example of this is communication senior John Henry Lu, who has a desk setup that does it all.
Lu's desk holds his monitors and PC and is also where he does his homework. He also uses that space for entertainment, as a self-proclaimed "huge gamer." 
Not much changed for Lu when COVID-19 hit. 
"I just never had to leave home again," he said. 
Lu's main issue with staying home was with the disorganized structure of online schooling. He believes there is no structure when you wake up and can attend class from your bed, he said. 
You have to block out your time more to make sure you're studying, doing homework and attending class without that structure, Lu said. 
Biology sophomore Cecilia Rodriguez said she prefers to spend her time working at a desk by the window in her room. Because she lives at home, eating meals with her family is normal, but not when she is busy. 
"When I'm rushing I will just eat at my desk while I'm doing work," she said. 
Her leisure time is also spent in her room, and she said she likes to relax on her bed or in the living room. 
Benjamin Do Couto, mechanical and aerospace engineering senior, believes he's more efficient on campus, but he actually prefers doing online assignments. 
Online assignments allow him to do things open-book, which helps him balance his classes, he said. 
Since COVID-19, Do Couto has been spending his leisure time in his living room, as well as trying to go to the Maverick Activities Center four or five times a week, he said. 
But kinesiology freshman Italy Moreno takes breaks from working at home in a different way. 
"I usually go to the park and take a walk or hike to get distracted," she said. 
Moreno has a hard time focusing at home because she is used to school and home life being separated, instead of the current combination, she said. 
Like Moreno, Rodriguez now associates her room with studying just as much as she does with relaxing. 
But no matter how students choose to structure their space, many seem to be making the most of juggling work, online assignments and down-time, all from home.
@lunarlivie