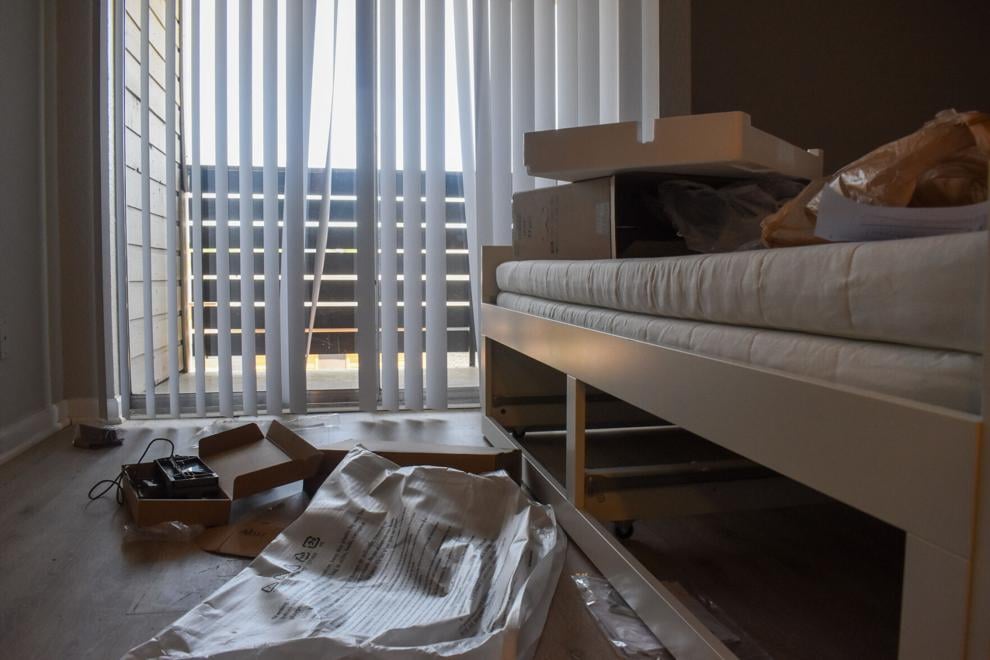 Moving into a new space can be stressful, but moving into a dorm room requires an added balance of organization and careful selection.
The average dorm room in the U.S. is about 130 square feet, according to campusreel.org, an archive of student-driven videos. Within this space, students must find a neat and concise way to compile clothes, school supplies and miscellaneous personal items.
Living in clutter has been shown to negatively impact one's mental health, according to Psychology Today. A messy home can raise stress levels, affect short-term memory, lead to over-eating habits and prevent one from feeling safe in their space. 
Many students raise their beds to provide more vertical space in their dorms for storing containers or creating a makeshift workspace.
Civil engineering freshman Isaac Lucero said bins and containers, along with raising the height of his bed, have helped him since he moved in. 
"Containers and bins will come a long way with organization," Lucero said. 
Public health senior Jardan Hassell and her roommate also raised their beds to the highest setting to fit their dressers underneath when they lived in West Hall. They had many people visit their room, so they wanted to maximize the space. 
Organizing involves decluttering. Lucero said organization in his dorm became easier once he lessened the amount of stuff in the room. 
Decreasing individual items and communicating with roommates about necessary appliances can save a lot of trouble. Both Hassell and Lucero mentioned the importance of avoiding doubling up on appliances such as refrigerators and microwaves. 
"I bought a refrigerator and my roommate already had a refrigerator, so we just had two refrigerators in here for no reason," Hassell said. 
Dorm life may begin with trials, but it can also be a safe haven for students after a long day of work.
"It's very relaxing, after you come from your classes and your exams, just to lay down and just forget about everything else," Lucero said.
@rabbiakmolai