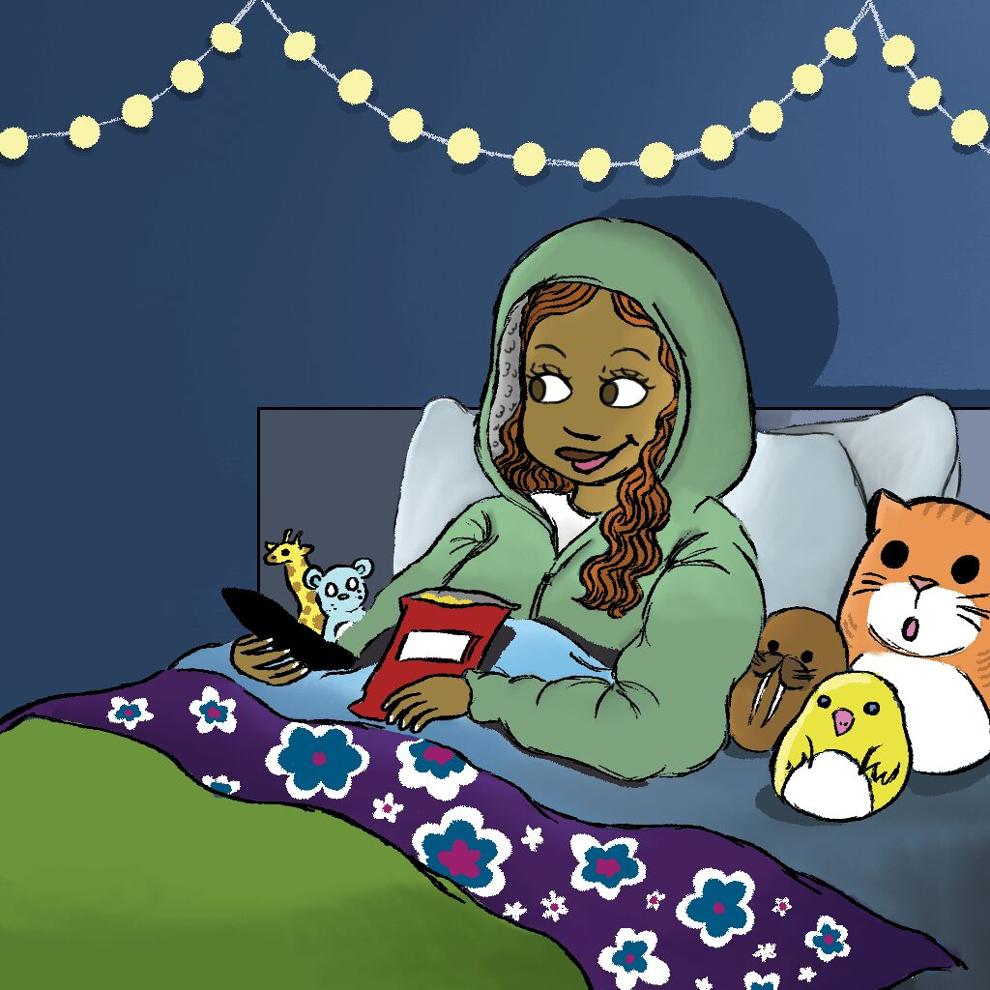 When students pack up for college, some bring along special items to make their new space feel a little cozier. 
"Transitional objects" are sentimental items that primarily appear early in life, according to Psychology Today. When the child first separates from their parents, the object helps them transition into selfhood. 
For adults, transitional objects still exist. Instead of stuffed animals or blankets, they often take the form of photographs, jewelry, art or other media. They serve as constant, familiar keepsakes, especially during times of change like entering college and beginning a new chapter of life. 
Mechanical engineering freshman Joshua Matney lives in Centennial Court and said that coziness is coming home and not feeling stressed. 
In Matney's home, some of the items that help him feel comfortable and cozy are a painting from his brother, a framed comic book from the '60s and a Pink Floyd poster. 
Ambient lighting, instead of overhead lighting, could make a place feel more like home, he said. Matney creates ambient lighting with string lights and a Himalayan salt lamp. For further decoration, he has various houseplants.
Nursing junior Destiny Davis lives in Arlington Hall and said that when it comes to items that make her dorm feel like home, she veers toward electronics — her TV, Keurig coffee machine and other pieces of tech.  
Using these, Davis cultivates coziness in simple ways, such as sitting down to watch her favorite TV shows on one of her devices while making coffee. 
Those looking for an inexpensive way to cozy-up their homes can consider printing out photos, Davis said. 
She said she has photos of family and friends in her room, making it feel homey. 
Psychology junior Rashini Kumardeen said cozy, for her, means warm and soft. She likes lots of warm lights and comfortable things like blankets and pillows. 
"I have this weird thing about lighting, so I hate overhead lighting," Kumardeen said. "I don't use the main light in my bedroom and I have a whole bunch of little lights, lamps, I have the string lights, the whole thing." 
She also has lots of soft textures and comforting color schemes. 
"Green is really relaxing. I have a lot of green in my room and some gray as well," Kumardeen said. 
She recommends personalizing your space and sleeping area. 
"If you can make your bed a little personalized, kind of resembling from your home, I think that might help even if it's just colors or textures," Kumardeen said.  
Personalization doesn't have to be expensive. 
"You can get a canvas for like five bucks or make something in the FabLab," Matney said. "You can do a lot with a little budget if you put effort or work into it. Making something yourself; it'll make your space a lot more personal." 
@IsalyWolf