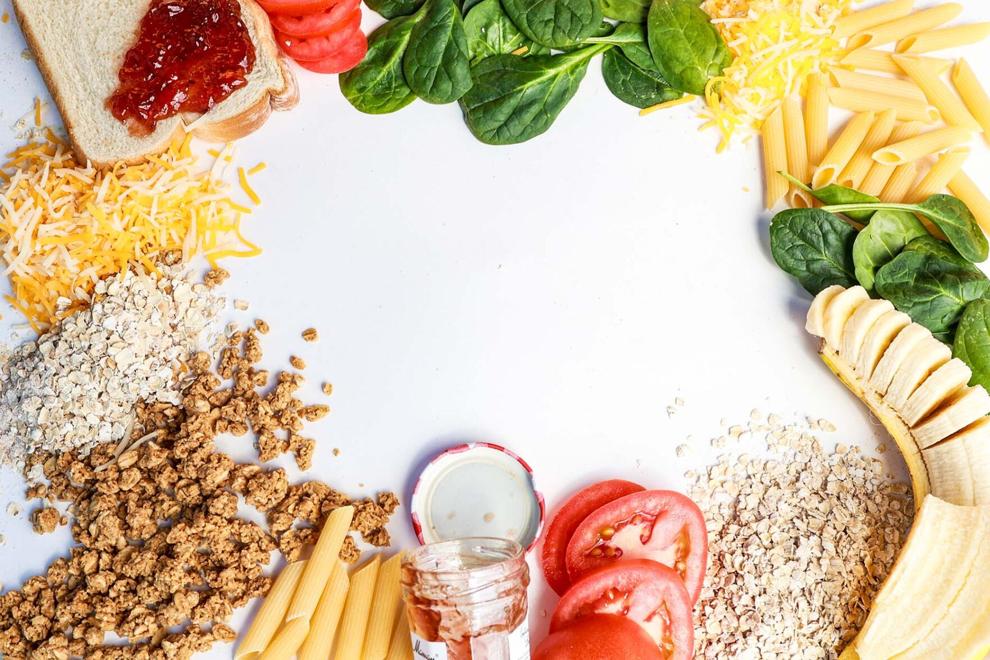 Living on a budget can be strenuous, but eating doesn't have to be. With a little planning, students can get by with $35 a week on groceries. 
Wasting food is like throwing money away. Learning what groceries to buy and what to cook reduces the amount of food waste. 
Before grocery shopping, plan out meals for the week. This helps people avoid buying unnecessary items. It will also ensure that they stay within their budget by only shopping from the grocery list. 
Multiple meal prep recipes can be found online for people on a budget. Look for recipes that use affordable ingredients like beans, lentils, rice and frozen vegetables. But keep in mind that most food lasts safely in a refrigerator for four days, according to the U.S. Department of Agriculture. By that time, even food that is safe to eat can lose flavor and texture.
For something less perishable, people can pick up ramen noodles. 
Criminology junior Caleb Mack said he lived mostly on ramen during his first year in college. He learned that ramen can be made in multiple ways. He would use beef, pork or chicken as protein, but the key is in the seasonings.
"You can make that ramen taste completely different in so many different ways," Mack said. "It's like you're eating a gourmet meal every night." 
He suggested students use some of the chicken when making spaghetti with the above ingredients, as opposed to regular pasta and ground meat. With this alternative, the tomato sauce could be made into a tomato soup side for a grilled cheese sandwich. 
Try to shop using coupons, and check local grocery stores with weekly ads for sales or discounts. Stock up on items that are on sale or buy one, get one free. Look for store-brand products, which are often cheaper than name-brand items and taste very similar. 
Meat can be expensive, so use it sparingly. Use it as a complement rather than the main focus of the meal. Ground turkey is usually the cheapest option. 
Kinesiology junior Juan Resendiz suggests students use the tortillas to make breakfast tacos. Combining potatoes and eggs in the tacos can make a more filling meal.
Those who want to save the protein for later meals can make oatmeal pancakes for relatively cheap, Resendiz said. The recipe is simple with oats and water, but milk, fruits and eggs can be added easily. 
Online 'recipe finder tools' like those by Tesco Real Food and SuperCook.com are also great for generating recipes from any given list of ingredients. ChooseMyPlate.gov has a tracker and a meal planner that can help you plan good nutrition on a budget.