For weeks now, COVID-19 has changed the way we live, from working remotely to only going out for essentials. It has also led to Americans across the country staying home to help flatten the curve.
For UTA, this also meant going home early, no more in-person classes, canceled events and a postponed commencement for spring 2020 graduates.
Here is what staying at home has looked like for a few UTA students and staff.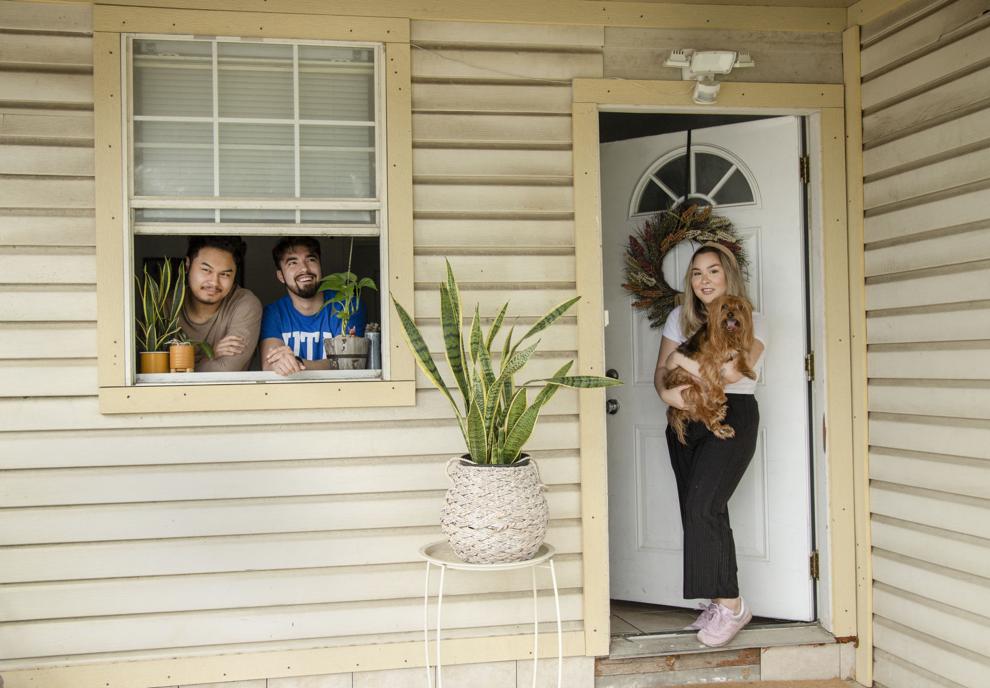 Nikki Frisby, marketing and management senior, lives with three roommates, two dogs and a lot of house plants. 
She went with her friends to New Orleans for spring break, so when they came back they self-isolated for 21 days. After that, she was able to drop off groceries for her parents and had to be extra careful since her dad has respiratory problems. She's mostly only seen them through a glass door, Frisby said. 
As a graduating senior, Frisby said she's very thankful she got a job before COVID-19 was declared a pandemic. Now she's working from home and finishing her classes online.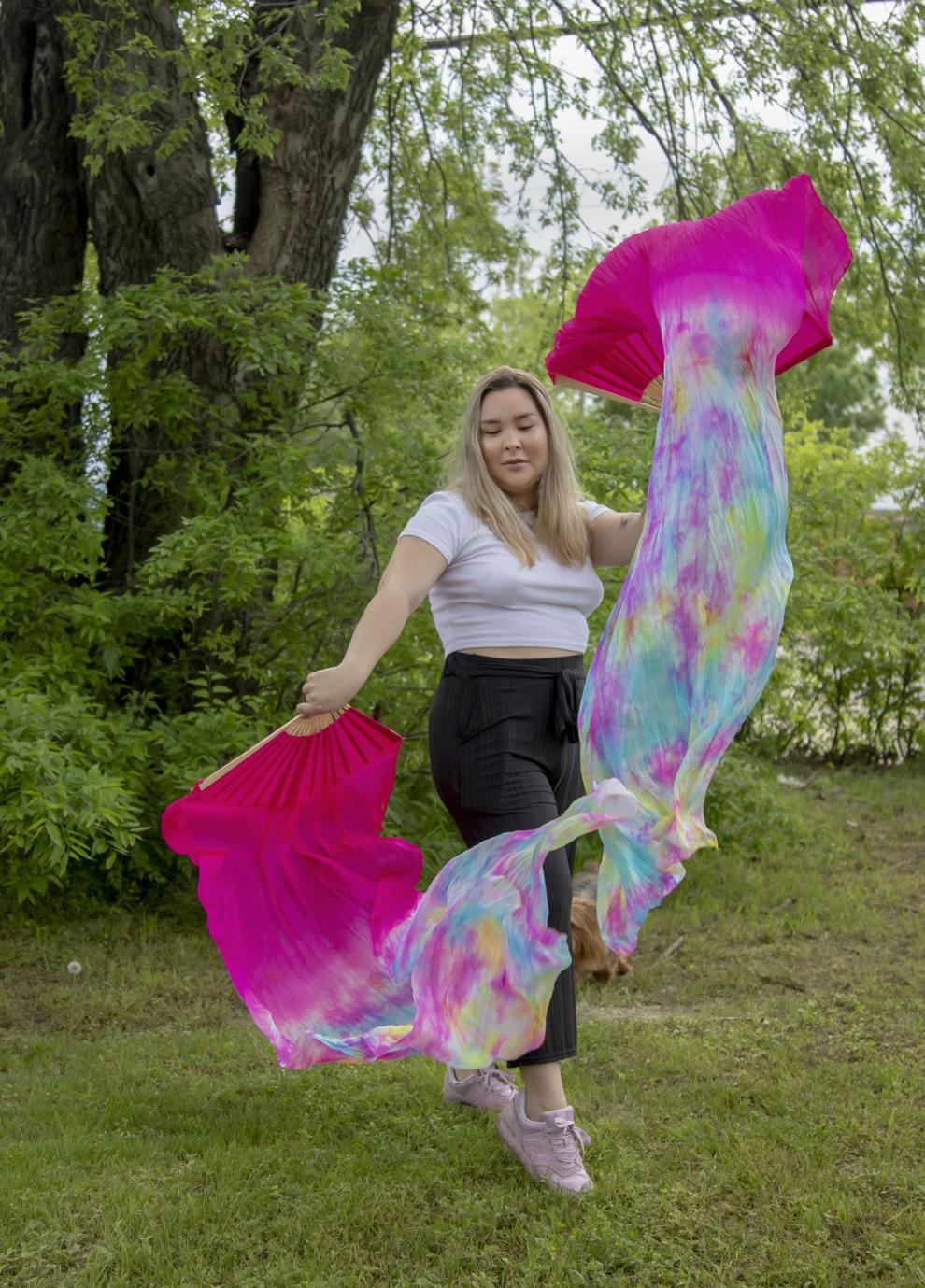 "It also sucks to have my commencement pushed back because I am the first person in my family to go to college, so we don't really get to have that big, celebratory moment," she said.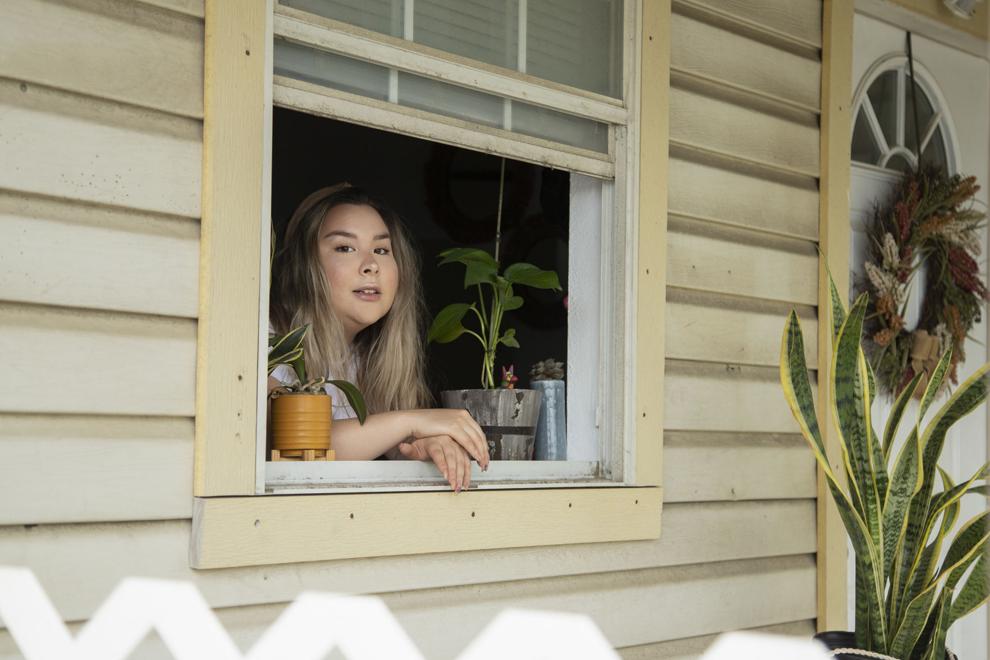 With her job and school online now, she said she's learned the importance of making the effort to interact with other people. She's thankful her roommates are also good friends, she said. 
"It's just weird because I feel like you take a lot for granted whenever you realize, 'Oh that's my last class in college, in person, ever,'" Frisby said.
She got busier after things began to shut down because she started doing more for her job, but she also has been making sure to take care of herself, Frisby said. She's always loved dancing, and she started doing flow art, which she described as dancing with props. Hanging out with her dog, Cheddar, and her roommate's dog and caring for her various house plants are also part of her self-care routine. 
She and her roommates are looking forward to eating together at a restaurant again. 
Sara Pezzoni-Campbell, UTA Libraries special collections photographs specialist, her husband and their dog were at their window, looking over the patches of new grass that checkered the front lawn.
Since the shelter-in-place order was enacted, she hasn't gone on trips with her dog, Kai, to the dog park. He's only about one year old and has a lot of energy, so it's been a difficult adjustment, Pezzoni-Campbell said. 
But it's not just the dog. Pezzoni-Campbell and her husband's daily lives were disrupted along with everyone else with the advent of COVID-19. She said she took for granted normal things like grocery shopping or just being able to leave the house. She's not trapped, but she feels that way, she said.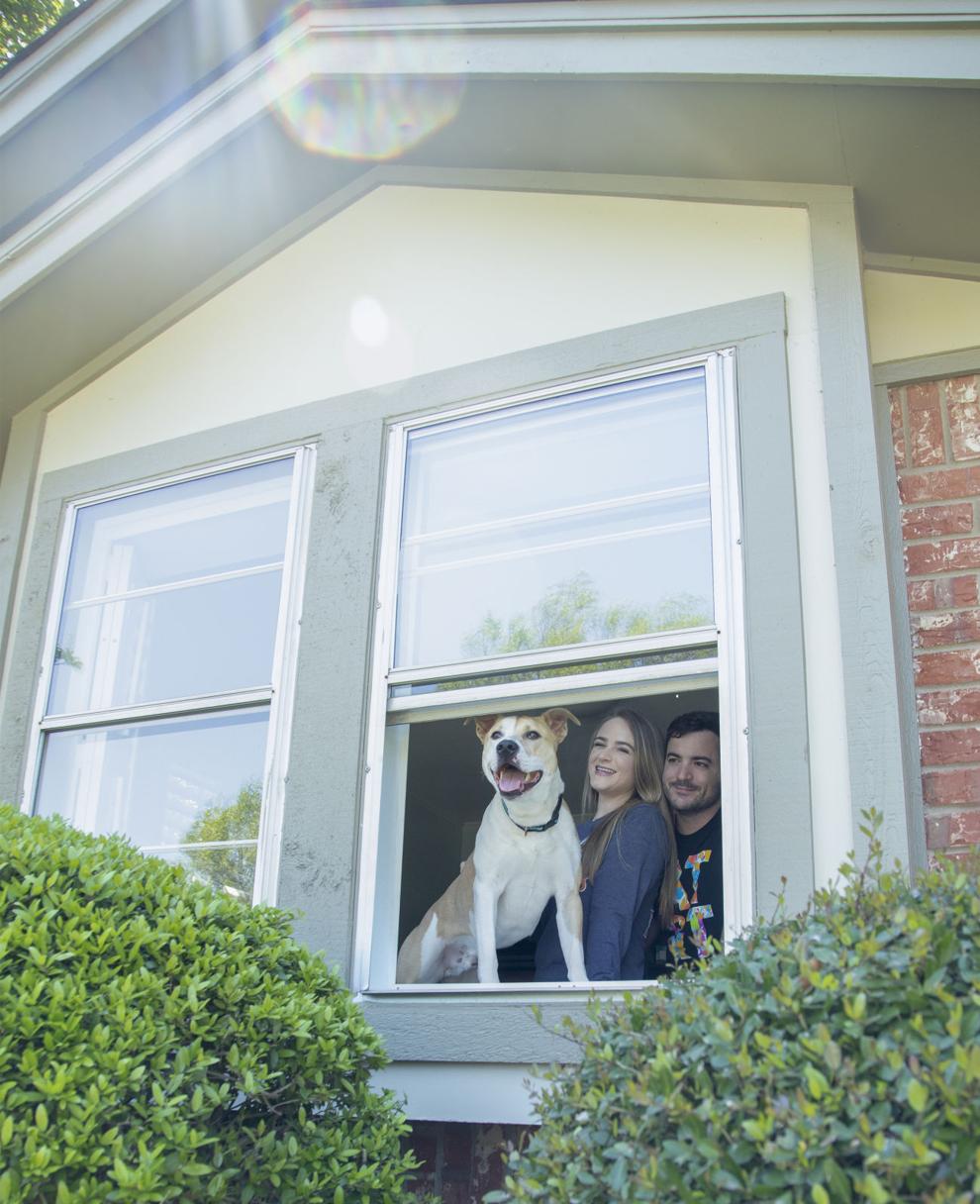 "I do look forward to going back to work just because it's just so bizarre not interacting with people on a daily basis," Pezzoni-Campbell said.
Being around her coworkers boosts her morale, she said, and it's been tough not being around them. But there are positives she's taken away from being at home.
The quick hellos from her neighbors who noticed the new landscaping. The home with her husband and her dog. All the time outside that she said she loves so much.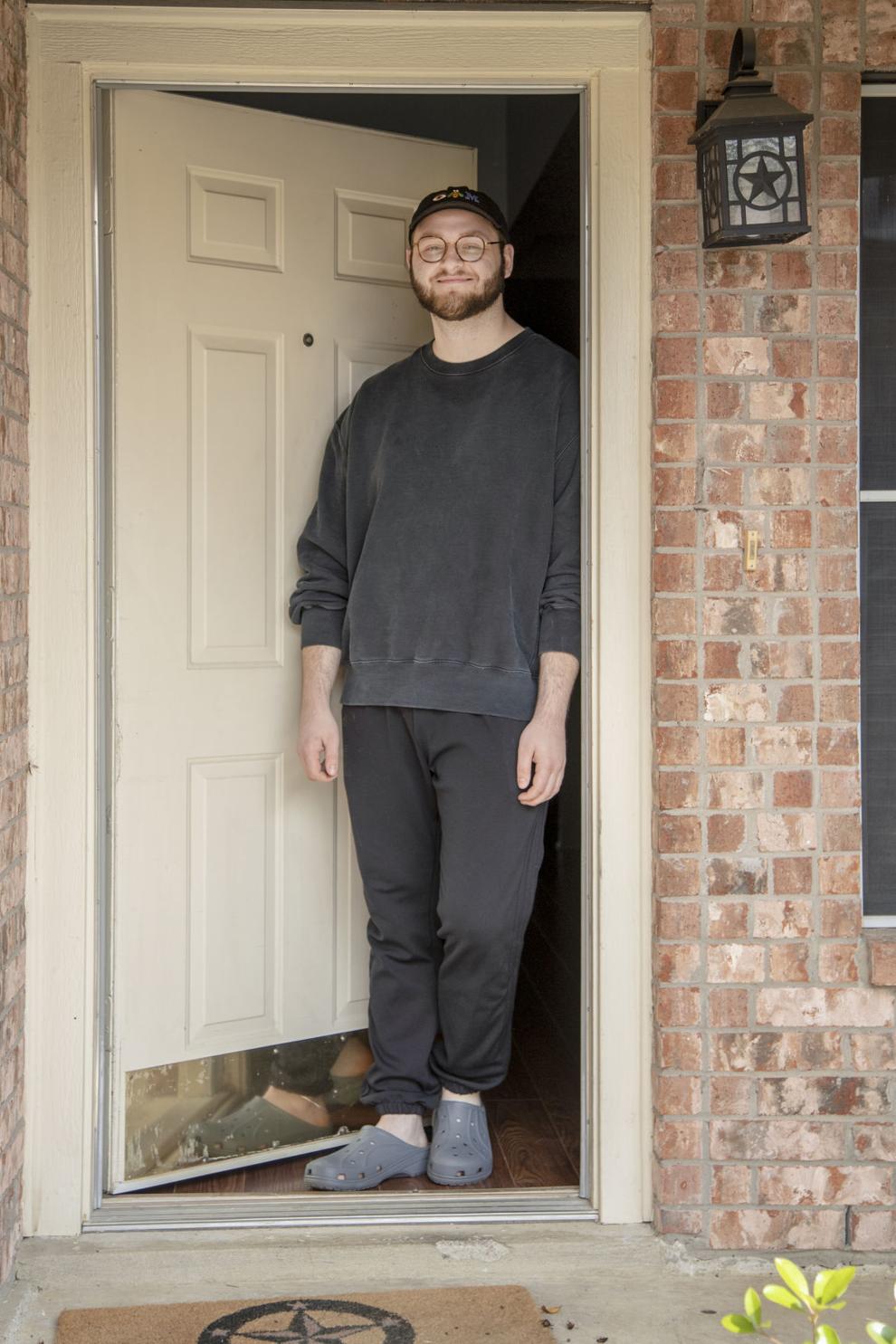 Public relations senior William Westmoreland II pulled up to his house with a bottle of Kombucha in his hand and a box of Scrabble under his arm. He had picked up his fiancé, who is the only person allowed at the house other than his family members. 
He's been playing board games, mainly Scrabble, with his sisters a lot now that everyone is home, he said. He's kept busy by working out and playing a lot of Rocket League, even though he didn't do either of those things very much before the pandemic. 
Westmoreland is close to his family, but he's been careful to set boundaries to maintain time alone. It won't be much longer until he moves out, and by regulating his time with them, it feels like he's preparing for the move, he said.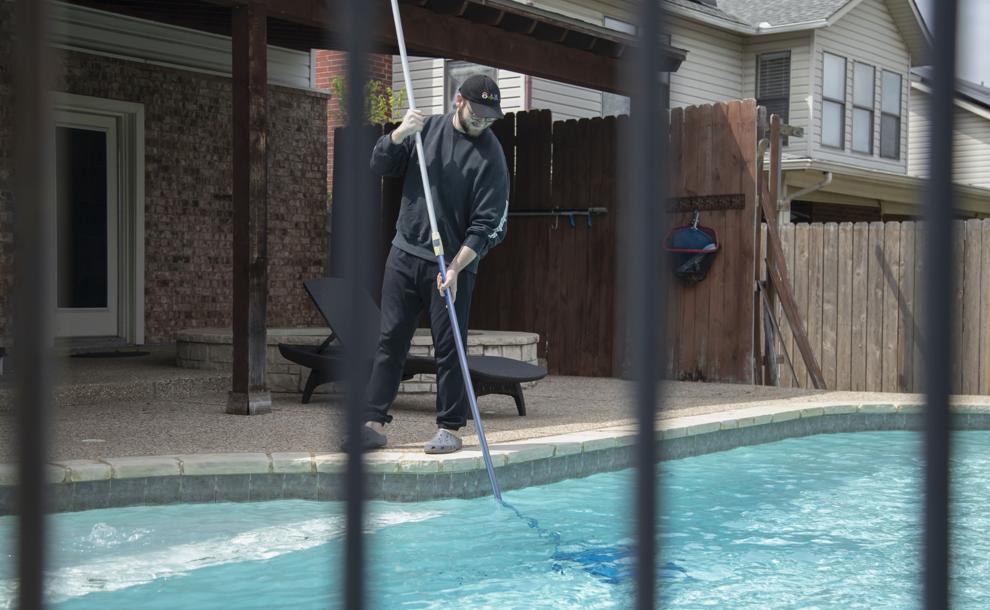 "That way when I hang out with them, it's more meaningful," he said.
As a graduating senior, Westmoreland said he wasn't too concerned about walking the stage and he already has a job secured. But he knows a lot of his friends were excited about their graduation ceremony and that many of them will be looking for jobs in an extremely tough market. 
"It's going to be tough for them to find something, and I'm really concerned and worried about their well-being more than anything else," he said.
@annageyerwrites