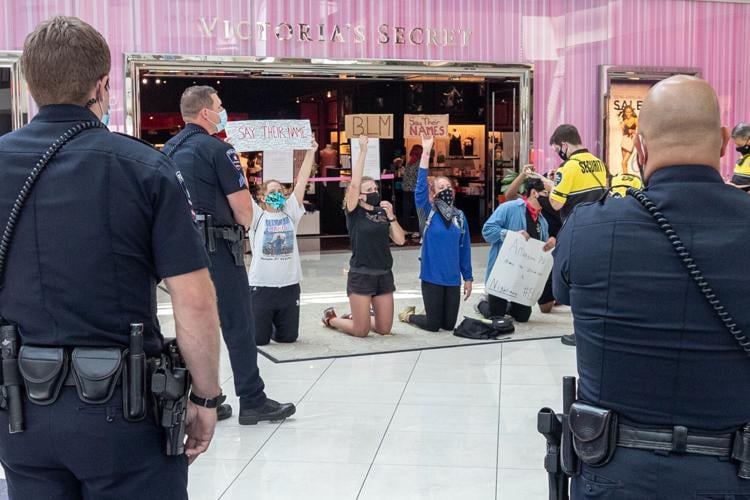 About a dozen protesters gathered at The Parks Mall at Arlington on Sunday afternoon to protest police brutality and racial injustice. Dozens of mall guests stood and watched as they chanted "Black Lives Matter" and the names of police brutality victims. 
The group stood outside an entrance near the food court for about an hour and a half before attempting to enter the mall. Mall security and Arlington Police officers warned the demonstrators that they would be issued a criminal trespass warning if they protested inside the building. 
Tatum Henderson, who has organized other Arlington protests recently, said the group decided to split up and enter the mall separately to avoid security then regroup outside Victoria's Secret to begin their protest. 
Once inside, protesters took a knee while raising signs supporting the Black Lives Matter movement. 
Shoppers on both levels of the mall stopped and watched with their phones in hand as the protesters were issued criminal trespass warnings from mall security.
The group of protesters were escorted out of the mall by security and banned from the property for one year.
Henderson said the ban was well worth the message sent, though. 
"People in Arlington need to wake up and see that Arlington PD is just as guilty as Minnesota PD," she said.