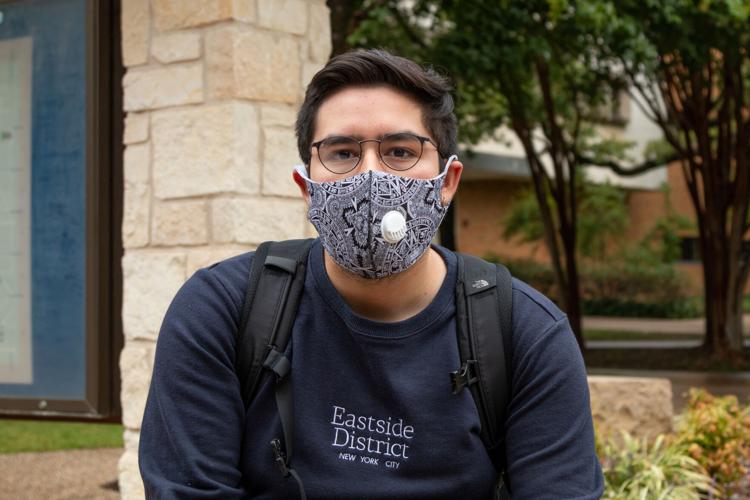 Steven Almanza | Physics sophomore
Almanza said his mask's design is inspired by the art of the ancient Maya civilization. Since the pandemic, Almanza's grandmother began stocking a variety of masks like his at her bazaar shop.
"She sells a lot of stuff that has to do with quinceañeras and Mexican heritage," he said.
Almanza said the opening on the side of the mask doesn't help that much with airflow and might only be for show.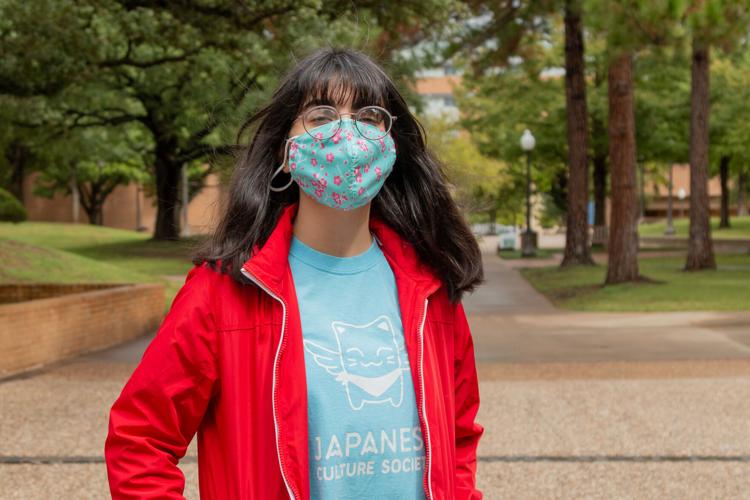 Melanie Martinez | Computer science junior
Martinez said her mother handmade her mask after she found cherry blossom fabric at Jo-Ann Fabric and Craft Stores.
"We thought it looked really pretty, and since I'm a part of the Japanese Cultural Society, I thought it went well with our theme," Martinez said.
Martinez also wears a surgical mask underneath the handmade masks as an extra layer of protection.
Martinez said she has about eight different masks she rotates throughout the week.
"I think it just kinda adds to my outfit, and it kinda represents me in a way," she said.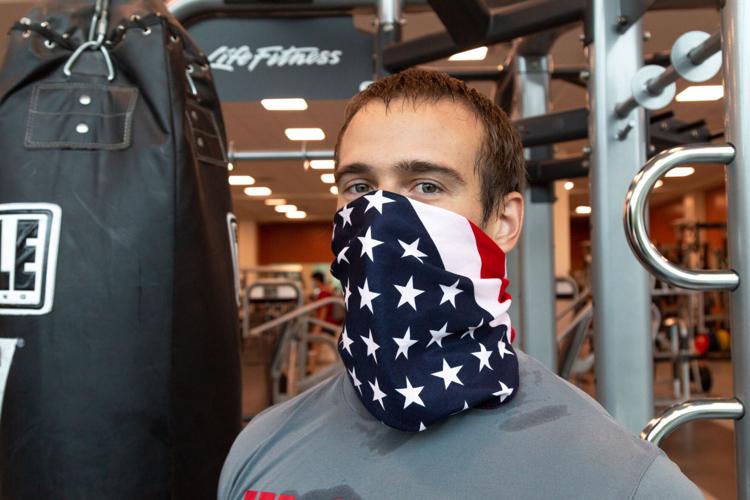 Chris Worman |Aerospace engineering sophomore
Worman said the type of mask he uses depends on the setting he is in.
"If I'm in class, I just wear the normal disposable one," he said.
In the gym, Worman prefers a bandana because he can get more airflow through the bottom. 
The bandana can still obstruct his breathing, but for everyday fitness, he said it's acceptable.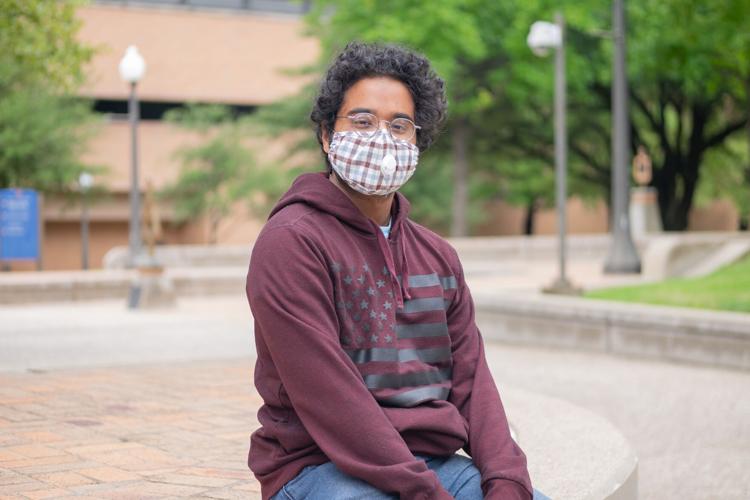 Shehan Soysa | Anthropology junior
After the surge of COVID-19 in the United States, surgical and N95 masks are hard to come across, and people have opted to make their own or buy them from retailers. 
"Sometimes it's hard to get a surgical mask," Soysa said.
He said this one is on his desk whenever he needs it.
Soysa said his dad gave him the mask, and it's reusable.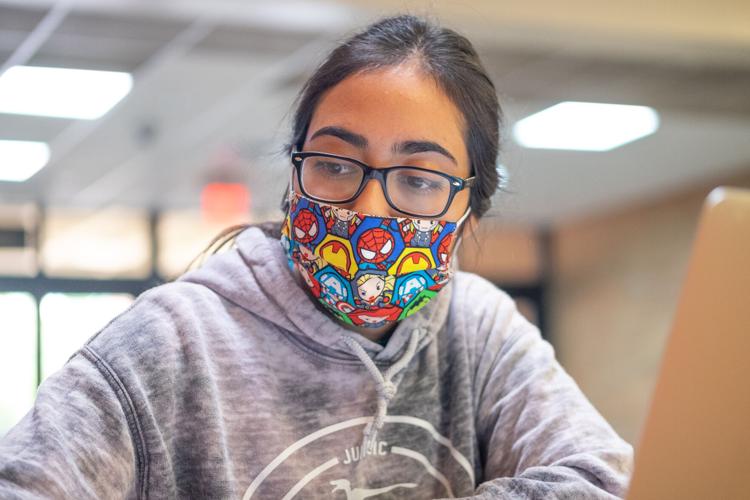 Amy Martinez | Visual communication junior
Martinez said her mom bought the fabric and materials needed to make her mask and more.
She said it's pretty cool having something different compared to the surgical masks.
Martinez said she gets compliments on her mask every time she wears it to work at the Fort Worth Museum of Science and History.
"It's a cool compliment from the kids," Martinez said.
@Ayala1243
@peytonnorth