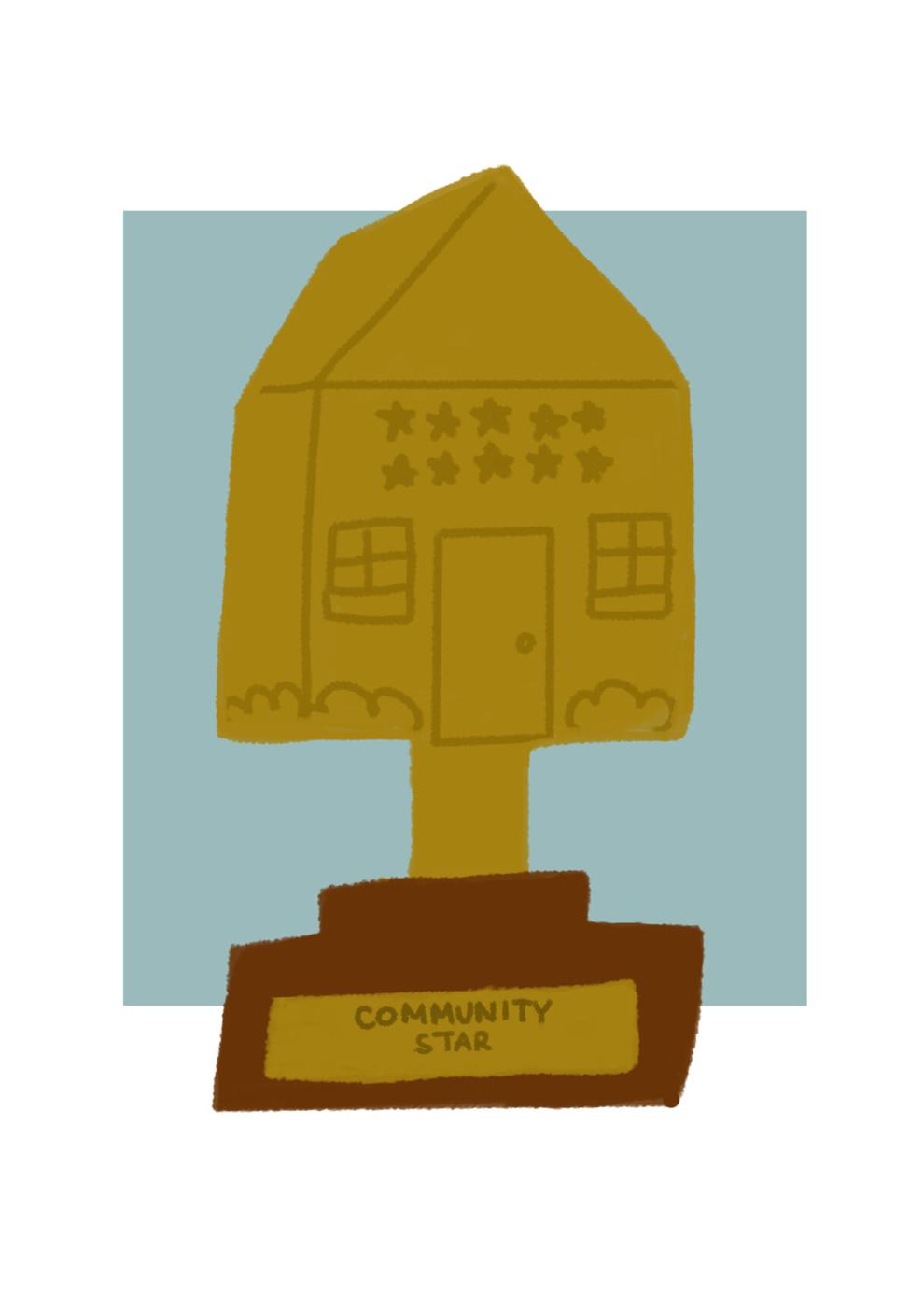 The UTA Student Society of Real Estate will highlight stakeholders who have contributed to the community in the first Mavericks' Community's Shining Stars Award show May 12.
There are successful stakeholders who have contributed to the community, especially during the pandemic, so the Student Society of Real Estate has taken the initiative to recognize them, said Kanti Shetty, the organization's president and real estate and finance graduate student.  
There are 10 award categories including policing for humanity, media, public figures, community advocates, international advocates, social services, banking, sports, finance and real estate.  
The award has taken Shetty years to organize and is invite-only, she said. Shetty evaluated nominees and met with them before finalizing the awards.
VanDella Menifee, U.S. Department of Justice retiree and self-described professional volunteer, said she couldn't believe that she was nominated in the same category, policing for humanity, as the Dallas County sheriff.  
The Student Society of Real Estate created the policing for humanity award because the police have played a big role in keeping the citizens safe and ensuring safety is a big contribution to the community, Shetty said.  
When people think of the police nowadays, they think of the unarmed Black people being killed, but Menifee thinks that the police should be thought of as protecting and serving, she said.   
"For someone to regard me in that esteem, I'm grateful," she said.
Menifee said she considers herself a conduit between people. She independently connects people who want to volunteer or donate with organizations that need help.  
On Feb. 7, 2017, Menifee was in a car accident with a pickup truck and had a second accident Dec. 30, 2020 when a 18-wheeler rear-ended her. These accidents gave her a concussion and impaired her speech, which she said limits her activities.  
Most people think of volunteering as physically going somewhere, but her volunteer work doesn't need her to be physically there, she said.  
The Student Society of Real Estate had a team spanning multiple industries that reviewed the list of 70 potential nominees, said Shetty.  
Shetty said they all but pulled their hair out to see who was the best, and finally, they fine-tuned the list to 34 people.   
Matthew Loh, UTA alumnus and CEO of Asia Times Square in Grand Prairie, said it was a huge honor and privilege to be nominated for the community advocate for diversity award since he graduated from UTA in 1995.  
Loh said he doesn't know why he was nominated. All he can say is that he values giving back to the community and helping them be more united than divided.  
Loh's family was sponsored by a white woman to come over to America for a better life. That sponsor gave them an opportunity, so Loh's dad and siblings wanted to give back to America, he said.  
Asia Times Square is much more than a business, he said. He wants it to be a destination for connecting communities and cultures, he said.
"I just want to play a part in replacing ignorance with tolerance," he said.
Loh was able to give back to the community through The Loh Foundation by providing a minimum of $10,000 in scholarships for UTA and UT-Dallas students every year. He also gives back to non-profit charities by having different ethnic groups come to Asia Times Square, he said.
He thinks the award is important because it's a way to recognize someone who is trying to better the community, Loh said.  
 "We're hopeful that more people will join hands and join in the journey together to make our community better," he said
@MandyHuynh12