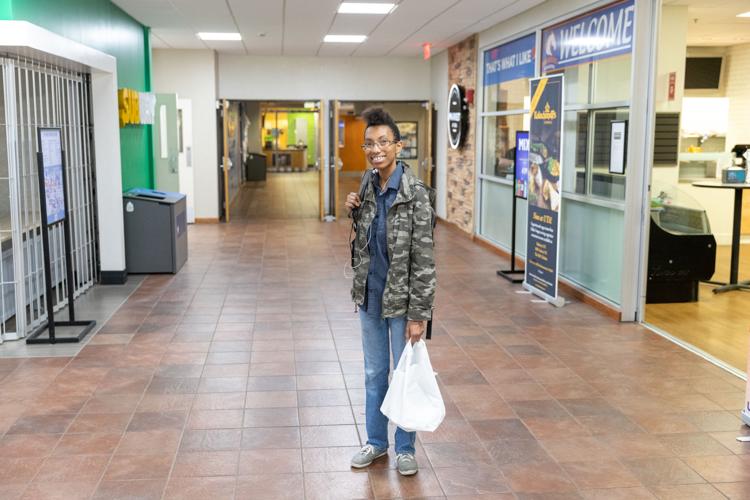 Elliott Cornelius | Performance transfer student
Since campus closed and classes moved online due to the outbreak of COVID-19, the biggest adjustment for performance transfer student Elliott Cornelius has been dining.
Cornelius usually went to the Connection Café, which first removed self-serve food options as a safety precaution.
"I was sad because they had to take away the waffles and everything else," she said. The cafeteria has now closed all dine-in options.
"I joked to one of my friends you can basically play in the streets now because of how empty they are," Cornelius said.
She said that it's weird walking down the streets and seeing no cars around campus.
"At least I have the squirrels, though; those are nice," she said. "I always make sure to stop by and feed the squirrels."
Alejandro Oliveros and Jeff Atillo | Aerospace engineering juniors
Aerospace engineering juniors Alejandro Oliveros, left, and Jeff Atillo broke up the monotony of online classes and working from home with a flying disk they just bought.
Oliveros said that when he learned classes were moving online, his initial thoughts and concerns were for himself and other students with a lab due that week.
Oliveros said he knows that not all students have equal resources at their disposal for online classes. He found a way to make his online classes work but said it was difficult. 
"I feel that we're right now taking the correct precautions because, as young folks, we think we're invincible. So I think it's best for us to have a shelter-in-place as of yet," he said.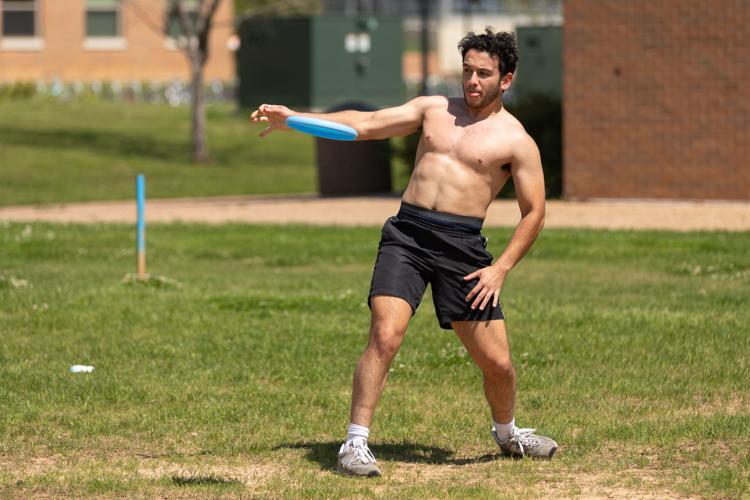 Atillo has had to adjust and practice social distancing, even though he wants to see all of his friends.
"I feel like we have to do our part to be able to flatten that curve. Overall, I think that some people aren't taking it very seriously," Atillo said. 
Atillo decided to stay on campus because he thought he would have to work, and since he is moving in August, it was more convenient to stay, he said. 
Atillo works at Apple as a technical expert and was able to transfer his gear to his apartment, but working from home isn't easy. Atillo said his classes are difficult because he has group projects, and there are communication issues.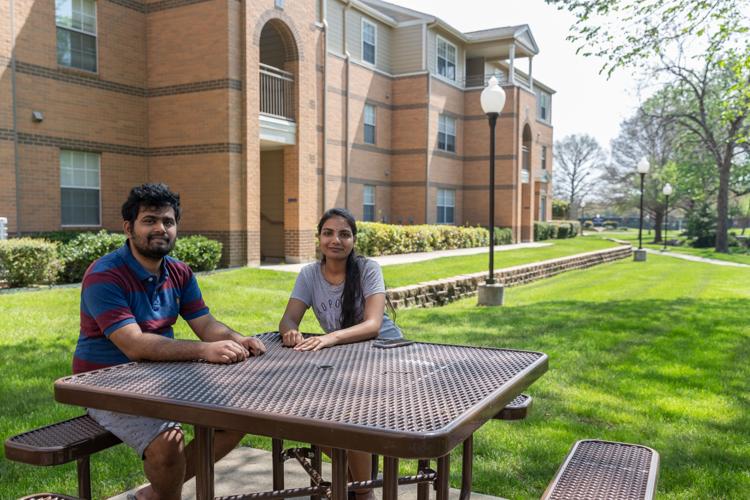 Saiteja Ganduri | Computer science graduate student
Saiteja Ganduri, computer science graduate student, and Denton resident Priyanka Lingampally watched as students left the Timber Brook apartments with their luggage and moved back home after the COVID-19 outbreak.
Ganduri said he has to continue his education, and if he left, he would have to go back to India. But everything is shut down, including the airports, so now he has to stay.
"We are fortunate enough to come out and roam a little bit while maintaining social distance," he said. "It's weird to see no one outside — completely empty."