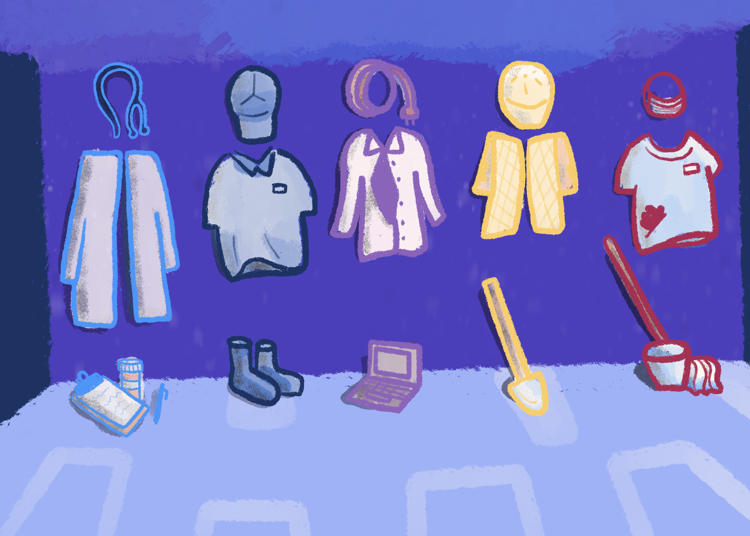 As UTA's essential employees continue to work in order to keep the campus afloat, we as a UTA community must applaud their efforts and the university should consider extra financial compensation.
Many of us may no longer need to step foot on campus for the rest of the semester, so it's easy for us to have the campus out of sight and out of mind.
However, the campus is not deserted nor nonoperational. There are still over 1,700 students living in residence halls or university apartments, and there are still services around the campus that require university employees to be physically present.
Just like the essential workers that are discussed in keeping cities operational, UTA has its share of essential workers who put themselves and their health at risk.
These include facility services, transportation, health services, construction, custodial services, food pantry distributors and more.
These employees are not only helping maintain and improve our campus during this time, but they are also ensuring that as few student services as possible are lost for students on and off campus.
The very least that we can do is commend them, but the most that we can do is ask the university to provide them with some kind of monetary compensation for putting themselves at risk.
As the many political conversations have begun to revolve around hazard pay for essential workers, that conversation should not exclude UTA's employees.
While the university is working together in keeping its employees safe, prevention procedures do not completely eliminate the threat to one's health.
Considering that our lives as students have been prioritized in the university's decision to hold classes online and move students out, we should also prioritize the lives of our essential employees.
Commending UTA's essential workers is important and must be realized by all, but considering some kind of supplemental pay for them must also be on the table. When we go back to campus, it'll still be standing strong because of them.
The Shorthorn Editorial Board is made up of opinion editor David Silva Ramirez; Editor-in-Chief Brian Lopez; associate news editor Angelica Perez; multimedia editor Anna Geyer; Jacob Reyes, life and entertainment editor; news reporter Daisy Garcia; and copy editor Andrew Walter.