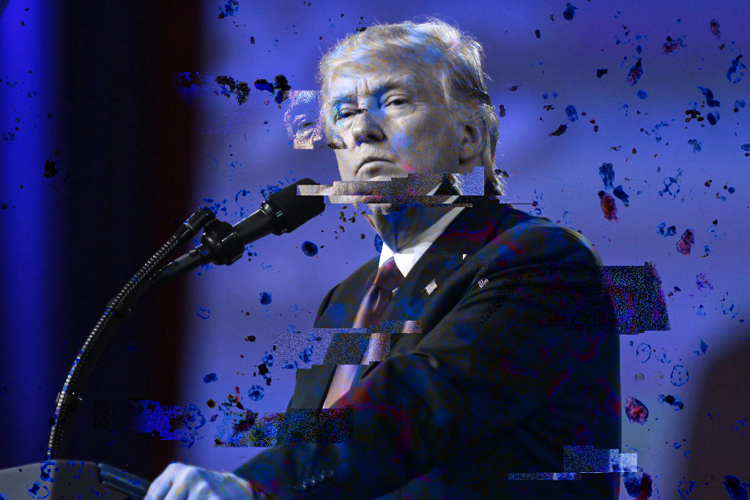 President Donald Trump failed and continues to fail in any efforts to unify and lead the American people during this pandemic.
Many things can be said about Trump and the job he's done as president. There are recurring patterns and characteristics that can be criticized when assessing his administration. These characteristics have been seemingly magnified by COVID-19.
For one, you would think we could rid ourselves of such heavy-handed partisan politics during such a testing time in our nation's history. Or that the president would stop crafting his messaging in a way that only suits his ego.
Trump has never had the most coherent press conferences or announcements, but we wish it could have taken a turn to be at least a little more clear and consistent for the American people.
And although no one expected him to embrace scientists and health experts with open arms, we had hoped he would actually rely on their advice once the situation started to get dire.
While these characteristics have been showcased by the coronavirus and have contributed to our country's mismanaged response, Trump's most egregious characteristic is that he lacks any intention to be a dignified leader.
Trump has possessed little to no qualities of a suitable leader in a time of crisis.
Trump has shown no intelligence or basic competence in understanding the severity of the coronavirus. From ignoring health experts who warned about the virus as early as January to insisting that shelter-in-place orders should be lifted as early as mid-April, Trump's underlying intentions and complete lack of understanding have put Americans in harm's way.
Trump and his administration have also shown no signs of the backbone required to make difficult decisions for the entire nation and accept the responsibility. These include initiating early social distancing orders and allocating the appropriate amount of testing and health care equipment. These kinds of decisions have fallen on the shoulders of governors and mayors, with a mixed bag of results.
Trump has quickly fallen into his blaming old habits, pointing the finger at other politicians, health experts and journalists when his choices — or lack thereof — are questioned.
Even as things continue to develop and change, Trump's administration has lacked clear communication. Instead, it has contradicted health experts and has championed unintelligent or incomplete information on things like a possible vaccine, when the country will reopen or how under control the virus was. Trump hasn't even managed to be consistent with information or in his decision-making.
The responsibility has fallen on governors and mayors, but that patchwork method has not worked and is not going to work in the future.
His lack of leadership has resulted in the rampant spread of COVID-19 and the impact it has had on every aspect of our country.
The assessment is simple: America has suffered because of Trump's failure as a leader.
Americans need to pay attention to Trump's ineptitude and remember it come November elections.
The Shorthorn Editorial Board is made up of opinion editor David Silva Ramirez; Editor-in-Chief Brian Lopez; associate news editor Angelica Perez; multimedia editor Anna Geyer; Jacob Reyes, life and entertainment editor; news reporter Daisy Garcia; and copy editor Andrew Walter.