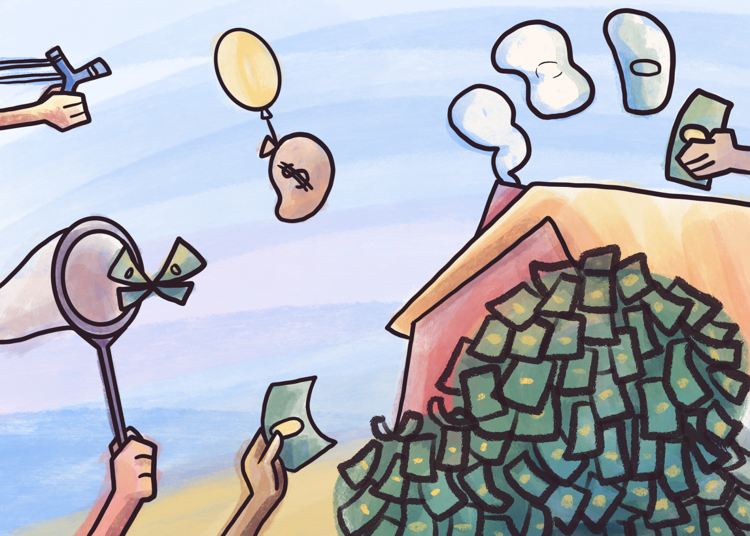 For the past few weeks, life in North Texas has been seemingly stuck at a standstill.
President Donald Trump has announced a national emergency, Texas Gov. Greg Abbott has announced a statewide public health disaster and the city of Arlington and Tarrant County have ordered shelter-in-place ordinances to help curtail the spread of COVID-19.
But despite sporting events and concerts being canceled, social life all but at a halt and employees at nonessential businesses stuck at home, one major task still looms for many residents: paying rent.
As the beginning of the month nears, tenants in Arlington and across North Texas are wondering how they're going to pay rent this month, and if the spread of the virus isn't halted soon, the months after that.
Our local and state leaders have taken some of the right steps to help contain the spread of the coronavirus, but they cannot forget the financial burden these restrictions have placed on residents.
A surge of Texans are now applying for unemployment benefits because of the coronavirus pandemic, with nearly 30,000 applications a day, according to the Texas Workforce Commission.
Texans are already struggling to make ends meet, and all signs point to North Texas remaining under social distancing tactics for an extended period of time. There are 1,731 reported cases across Texas and 23 deaths as of Friday, according to the Texas Department of State and Health Services.
Dallas County announced a shelter-in-place order Sunday with the goal being to stop the spread of the virus and not reach hospital bed capacity.
Going back to work is not the solution. Instead, our local and state leaders have to find some way to provide housing relief for their residents.
The Supreme Court of Texas has already passed an emergency order suspending all evictions until April 19, but the order still allows evictions to be filed.
This isn't enough. We must do more and follow in the footsteps of other states.
Maryland has signed an executive order prohibiting evictions of any tenant that can show they couldn't pay for rent because of the coronavirus pandemic.
Seattle, Washington, has blocked landlords from issuing a notice of termination or eviction for nonpayment of rent and adding late fees due to nonpayment until their civil emergency declaration is terminated.
New York state legislators are working to pass a bill that would waive rent payments for three months.
With different state and local governments across the country trying to manage the economic impact of the coronavirus, our elected officials must provide the right housing relief for Texans.
The majority of Texans are likely to not be directly affected by the more serious health concerns that COVID-19 presents, but a large number of them could be irreparably affected by the virus' economic impact. To not try to mitigate that impact would be neglectful.
The Shorthorn Editorial Board is made up of opinion editor David Silva Ramirez; Editor-in-Chief Brian Lopez; associate news editor Angelica Perez; multimedia editor Anna Geyer; Jacob Reyes, life and entertainment editor; Katecey Harrell, news reporter; and copy editor Andrew Walter.