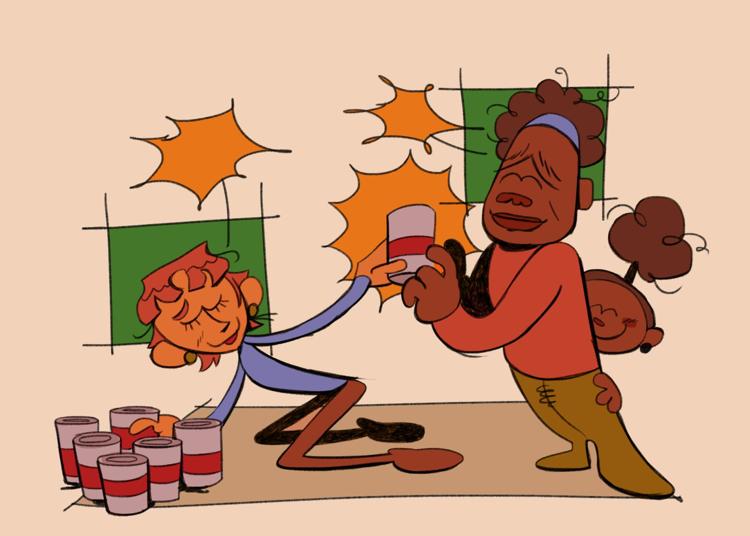 Amid the economic impacts that have come from COVID-19, it's essential for North Texas to truly come together as a community and ensure that our neighbors don't go without.
These are truly grueling times for working-class residents, as more than 760,000 Texans have applied for unemployment in the last month, easily exceeding the total number of people who filed for unemployment in all of 2019.
From UTA students to Arlington residents to North Texans and Texans as a whole, people are struggling, and it's easy for many to feel helpless.
Unfortunately, there is nothing that a single individual can do to solve the full extent of the problem. No single person can erase the effects of the coronavirus or lower the unemployment rate or make sure that every individual living paycheck to paycheck can return to work soon.
No single person can do that, but one single person can help with resources for those in need and work to ensure that as few people as possible go without the essentials.
The message without complexity: If you have the means, donate.
Donating food is the most common and most essential donation, but if you're able to donate supplies or money to organizations that find people in need and help them, then do so. There are a variety of nonprofits, churches and individuals taking it upon themselves to assist the vulnerable.
To help students, UTA's Tri-C food pantry switched over from a bi-weekly distributor to a weekly distributor, according to a previous Shorthorn article.
With food insecurity already being a major concern for UTA students and college students as a whole, COVID-19's economic impact has undoubtedly made that insecurity greater.
Over the past few weeks, the pantry has served over 300 people.
With Texas' 14% household food insecurity rate already above the 11.7 % national average, the lack of resources only puts low-income students, children, the elderly and others at critical levels of risk.
For something as basic and crucial for living as food, turning the other way and not aiding one another if we have the opportunity stands against everything we are as a nation and community.
In Arlington alone, there are a number of organizations taking on the task of helping those in need.
Let's come together for those in need, let's truly embrace the idea of community, of helping our neighbors. We truly can get through this pandemic, but we need to come together to lift each other up and survive.
The Shorthorn Editorial Board is made up of opinion editor David Silva Ramirez; Editor-in-Chief Brian Lopez; associate news editor Angelica Perez; multimedia editor Anna Geyer; Jacob Reyes, life and entertainment editor; news reporter Daisy Garcia; and copy editor Andrew Walter.