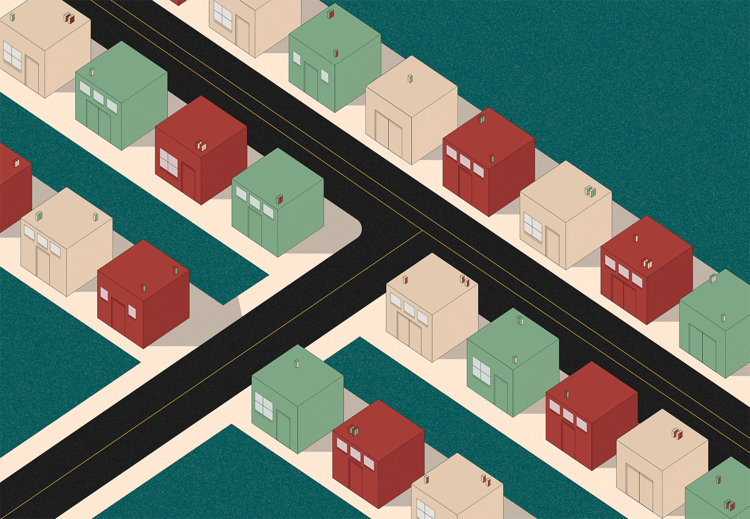 On Monday, Texas Gov. Greg Abbott announced that the state's stay-at-home order will expire Thursday, and retail stores, restaurants, malls and movie theaters will be allowed to open up Friday at 25% capacity.
Abbott joins a slew of governors nationwide who claim the recent social distancing orders have worked to slow the spread of COVID-19 and are now reopening their states.
Despite Abbott ending the state's stay-at-home order and superseding local shelter-in-place orders, it's imperative that we as residents do not perceive this as a win over the coronavirus.
COVID-19 is still here. It's still a serious problem, and we must act like it.
As Texas is set to reopen, 50 statewide coronavirus-related deaths were reported Thursday, the state's highest single-day death toll.
Dallas County reported 179 new positive COVID-19 cases Thursday, also its highest single-day increase.
As of Thursday, Dallas County has confirmed 3,531 cases and 104 deaths, and Tarrant County has confirmed 2,246 cases and 68 deaths.
Total nationwide cases continue to exceed 1 million, and deaths exceed 60,000. Texas has over 27,000 confirmed cases and 732 deaths.
While trying to manage this balancing act of economic recovery and public health, the preventative guidelines are as essential as ever.
If you are going to go outside, go to a restaurant or get together with others, continue to have the mind-set that you're trying to keep COVID-19 from spreading.
Wash your hands often, avoid close contact with others, cover your nose and mouth, cover coughs and sneezes, and disinfect surfaces frequently.
We may legally be allowed to do more things, but we have a moral obligation to others to prevent the spread of the disease.
According to health experts, including Anthony Fauci, director of the National Institute of Allergy and Infectious Diseases, a second, and perhaps worse, wave of the coronavirus could hit during the fall and winter.
If this second wave is indeed worse, we could easily go back into full shelter in place, all but crippling our economy even worse than it is now.
Or worse, we could see an unexpected spike prior to fall and have to shelter in place in the middle of the summer months.
All of that will depend on how seriously we take social distancing and spread prevention.
It's in our hands. We must realize that the end of the shelter-in-place order doesn't end the threat of the coronavirus.
The Shorthorn Editorial Board is made up of opinion editor David Silva Ramirez; Editor-in-Chief Brian Lopez; associate news editor Angelica Perez; multimedia editor Anna Geyer; Jacob Reyes, life and entertainment editor; news reporter Daisy Garcia; and copy editor Andrew Walter.