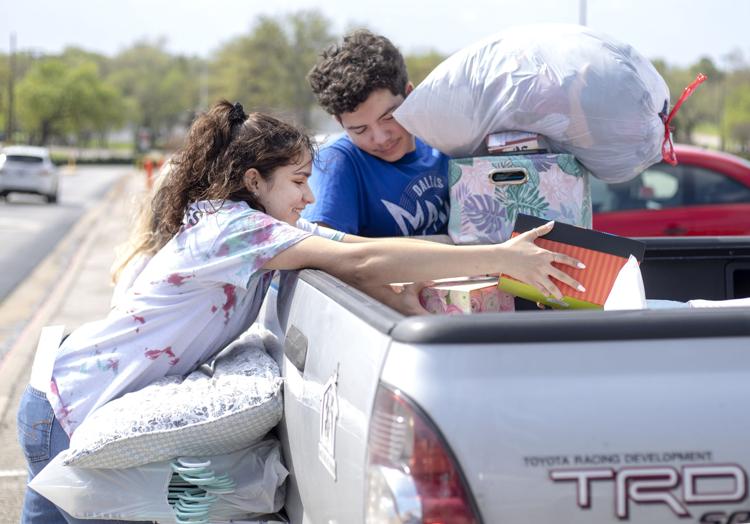 International business freshman Kristin Alderete left Houston at about 5 a.m. Thursday as one of the first students required to vacate their UTA residence halls in response to COVID-19.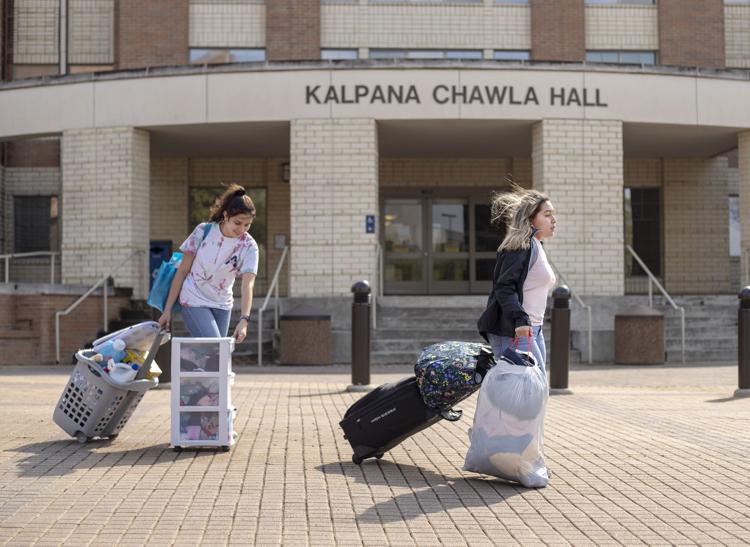 Joshua Alderete said an immediate smell of air sanitizer welcomed his daughter back after being away for spring break. He said the experience of having to move out abruptly will make his daughter's freshman year memorable.
Amid a disease outbreak and the cancellation of in-person classes, many UTA students will end their week having to move out of their residence halls and say goodbye to the campus.
Students were asked to schedule a check out time prior to moving out to enforce social distancing, said Lisa Nagy, Student Affairs vice president. If a student could not vacate during that time, they could fill out an exception form.
UTA announced Saturday that a student had contracted COVID-19. Three days later, the university announced its transition to online-only classes and that only those without a suitable living alternative could remain in the residence halls.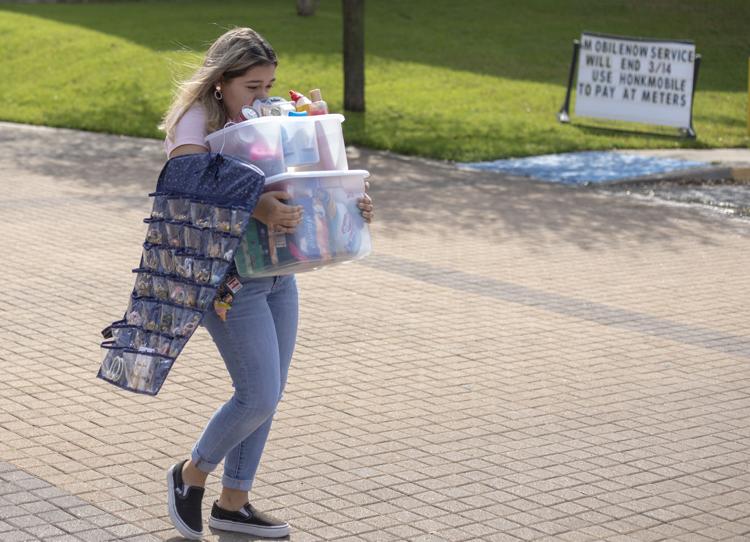 Joshua Alderete, who called off work to help his daughter, said it's hard for him to believe that things will be back up and running by the fall semester.
Kristin Alderete said she feels she made use of her time on campus. Now, it'll take getting used to as she will miss UTA.
"I transferred to the University of Texas at home," she said.
Over 170 students have requested exceptions to stay in their residence halls, Nagy said. Exceptions may be made for students who live in different parts of the world or are committed to an internship in the area or other things they may need for their degree requirements.
1/ Today begins the first day of four that #UTA students were given to vacate their residence halls.

Students were asked to schedule a time prior to moving out to enforce social distancing in the midst of COVID-19. | @UTAShorthorn pic.twitter.com/XSU622jJL2

— Rocio Hernandez (@rocio_mhdz) March 19, 2020
The university will also provide assistance to those who need it through its Emergency Assistance Fund, a student aid program that accrues money monthly from donations.
Since the university email, Nagy said Student Affairs has received about 150 requests for the Emergency Assistance Fund, which her department is currently prioritizing by need.
Business management sophomore Brandin Rollins, who resided at Kalpana Chawla Hall, said along with being asked to suddenly move out, he hopes the university communicates a plan regarding refunds.
"I want my money back," Rollins said.
Students will receive reimbursement or credit for the unused portions of residence halls, dining plans and other campus services, according to a previous Shorthorn article.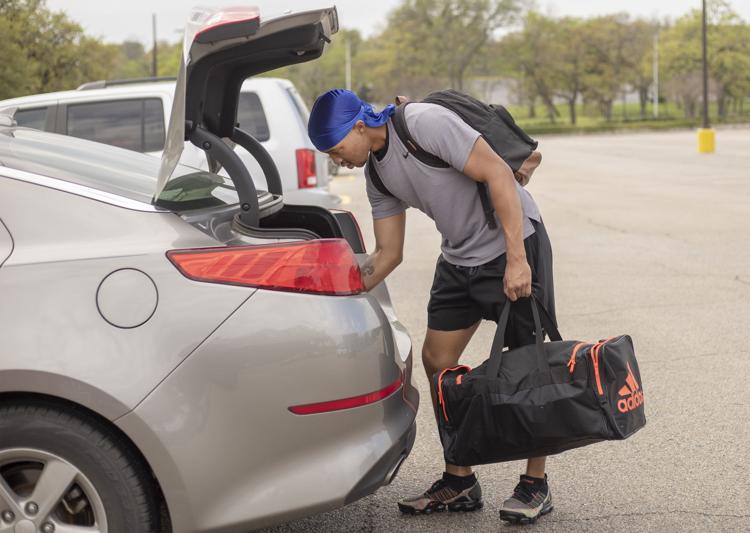 Electrical engineering freshman Christian Brumback, who resided at West Hall, said he will miss going to class and seeing the friends he made on campus.
"This semester seemed kinda like a fever dream," Brumback said. "It's just not what I thought my spring semester would be."
News reporter Peyton C. North contributed to this article.
@rocio_mhdz