Tired, sleep-deprived, blistered and exhausted. I am all of these things and more. Yet, despite my discomfort, the only thought on my mind is how proud I am to call myself a Kappa Sigma.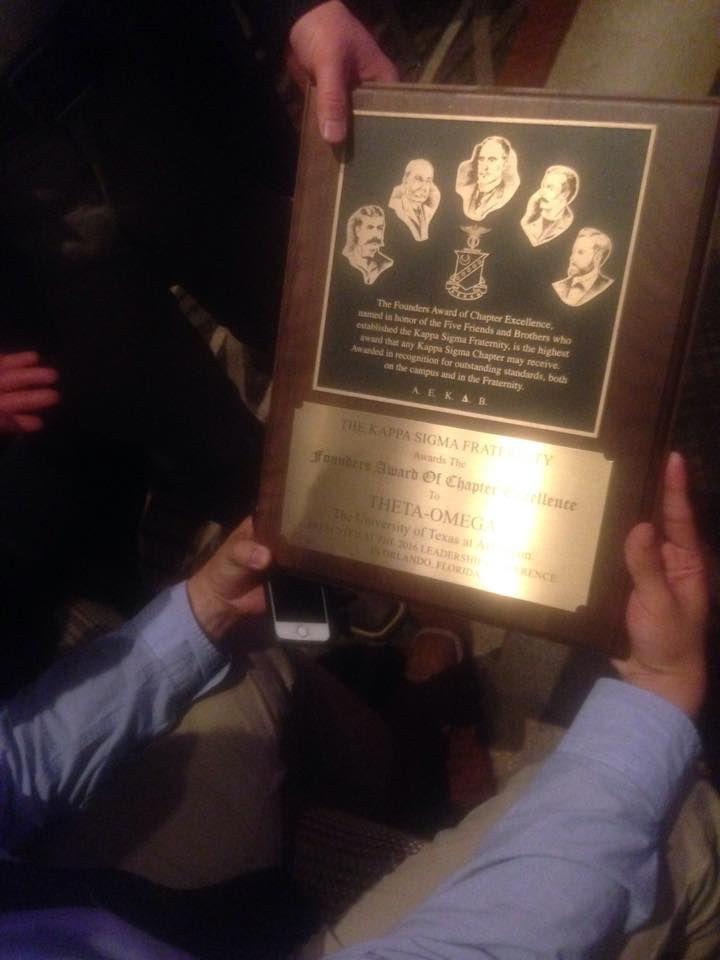 We just wrapped up Leadership Conference this past weekend at SeaWorld in Orlando, Fla. As summer interns, we had multiple responsibilities throughout the conference. One of those was working the registration booths to assist the 1,700 brothers that were attending. We also had to set up conference rooms and awards tables for the sessions being hosted. It wasn't unusual to work 12-hour days during conference, and whenever we were done with our shifts, the first thing we wanted to do was go to our hotel rooms and pass out.
But I had many reasons to be excited for conference. For one thing, I was selected as the representative to run Undergraduate Advisory Committee Elections, which would decide which undergraduates would attend Supreme Executive Committee meetings during the year. For another, I was getting recognized as Outstanding Grand Scribe during my term in 2015. My own chapter was getting recognized for many academic and philanthropic achievements throughout the year as well, and I needed to be in those ceremonies when we were recognized.
To say my schedule was full is a severe understatement.
In just the first day of conference, during the opening session, the recruitment video that I helped work on was screened to over 1,000 brothers in the auditorium. The video had gone through a few edits since I last touched it, but a lot of my original work was in the final cut, including the animated graphics in the middle of the video. I beamed with pride as I listened to brothers cheer and whoop as the video faded to a close.
July 22, 2016
Well, well. Looks like I don't suck at this as much as I thought.
Later that night was the Outstanding Officer's reception, where they held special recognitions for executive committee members during the 2015-2016 school year. I had reminders that this reception was coming and that I was getting recognized as Grand Scribe for my chapter. I got an email invite notifying me of my award in June. I got a special name tag with an "Outstanding Officer" ribbon attached to it. And yet, when I looked down at the award and saw my name printed on it, I still couldn't believe this was meant for me. "Proud," "happy," "grateful" — none of it even begins to describe how I felt and still feel right now.
Saturday was easily the busiest day. We had to get up earlier in the morning to set up awards at 6 a.m., so we already started off the day exhausted. I had UAC elections later that afternoon, so I was frantic to get all of my materials together to make sure I didn't mess up. Things started off a little bumpy with a last-minute room change, but after we got through that hiccup, we went straight into nominations, discussions and elections for our UAC delegate for Area One.
Congratulations to brother Troy Sutton, @TbuddyTroy on his election to the Kappa Sigma Undergraduate Advisory Committee for the coming year.

— Kappa Sigma NU (@KappaSigmaNU) July 23, 2016
I didn't have even a half-hour to waste after that though, because awards banquet was literally 29 minutes after UAC elections finished up. After reporting the results to my executive director, I went straight to the banquet, where the biggest thing out of the entire conference happened that night.
My chapter won F.A.C.E.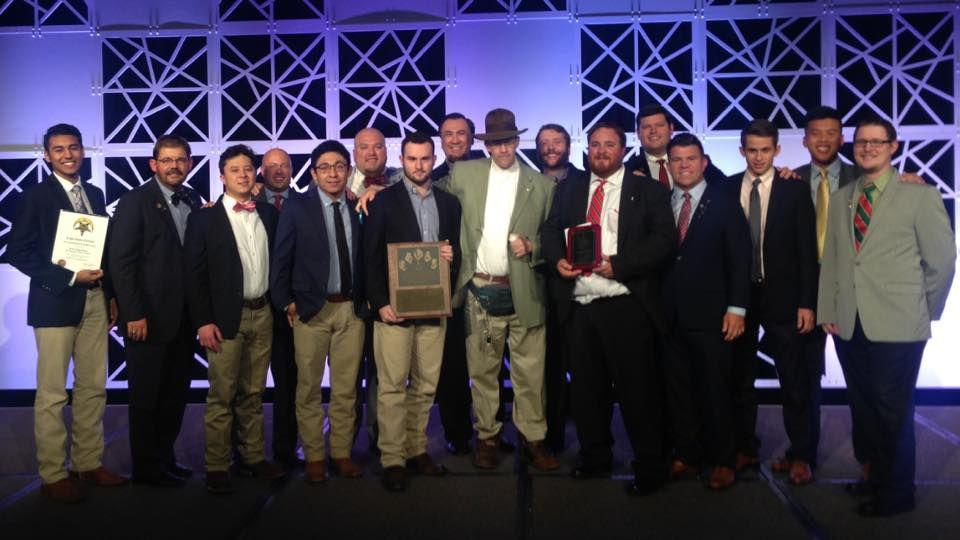 F.A.C.E., or Founder's Award for Chapter Excellence, is a national award recognizing exemplary Kappa Sigma chapters who go above and beyond their expectations. We've been a chapter for three years now, and Saturday night, we won F.A.C.E. Saying I was emotional doesn't begin to describe it. I have been through so much with my chapter brothers ever since my initiation, and to see all of our struggles and efforts build up to this made everything worth it.
We packed up Monday and drove back to Charlottesville, Va., where I'm going to finish out the remaining few weeks of my internship. I'm still tired, still sleep-deprived and still exhausted. Yet, I've never been more ready to finish what I started.
@dDUnn87