You know what's worse than homesickness? Actual sickness.
Before I embarked on this mission, I really wish I had someone tell me how to plan for the unexpected.
I had no clue I would get sick here. But I did, and I have spent the past four days learning how to cure myself.
So, how exactly did I get sick? Two words: Cold rain.
One day, as I went for a class excursion, the temperature dropped very low and it began to rain. The bus I was supposed to take was running a tad late. When I say a tad, I mean a whole 30 minutes.
I was highly unprepared for the weather that day. So, I stood waiting for the bus under the cold rain.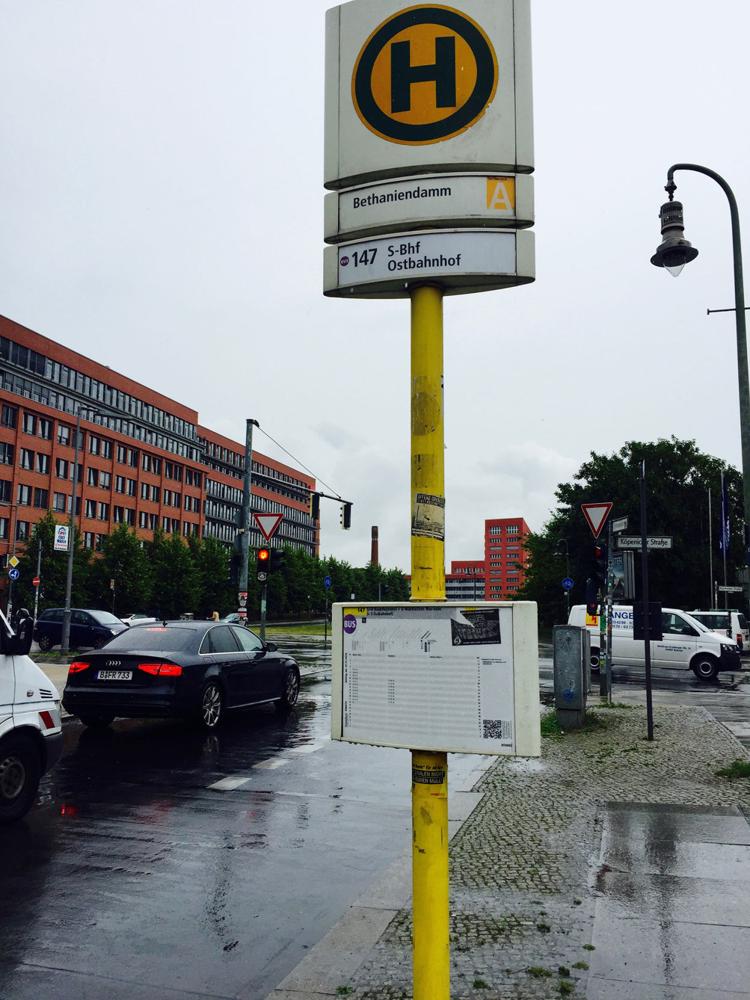 When I woke up the next day my throat was killing me. I instantly knew I had to go buy some medicine, but I was scared. How was I supposed to go to the pharmacy to order some medicine with the little German I know?
Just as with all the other obstacles I've faced throughout my trip, I knew this was just another learning opportunity.
I sat in my room and studied the body parts vocabulary. I practiced phrases, questions and gestures in front of a mirror.
All I needed to do was walk up to the counter, tell the pharmacist my symptoms, pay for whatever medicine they hand me and hope what they hand me works.
After a good 30 minutes of practice, I looked up the nearest Apotheke, the German pharmacy, and made my way there.
When I arrived it seemed like I was the first customer they had the entire day. It was quiet, small, and the only other person in the room was the pharmacist, who looked like a typical serious German woman. I instantly feared forgetting a phrase I had recently learned, or blanking out.
With all the fear in my mind, I spoke. I lead with the usual, "Excuse me my German is not so good but-."
I expressed what I was feeling and asked for a medicine recommendation. She quickly handed me some DayQuil and NyQuil and some lemon flavored cough drops. After I paid, she handed me a free pack of face tissue. I think she really appreciated my effort to use the German language.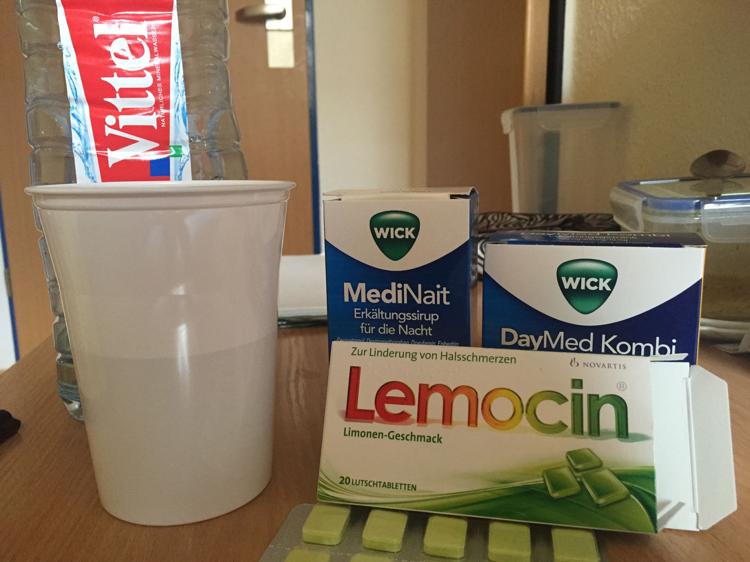 In a way, I guess you can say that's what studying abroad is all about. Encountering difficulties and figuring out a way to solve the issue.
I am still sick, but I feel 10 times better than I did before. I will continue to take my medicine and make the most of every day I am in this country.
'Till next time,
Marangeli Lopez