With kickoff for Super Bowl XLVIII set for 5:30 p.m. on Sunday, the sports section at The Shorthorn answered the question of who will win and why.
Here are our responses: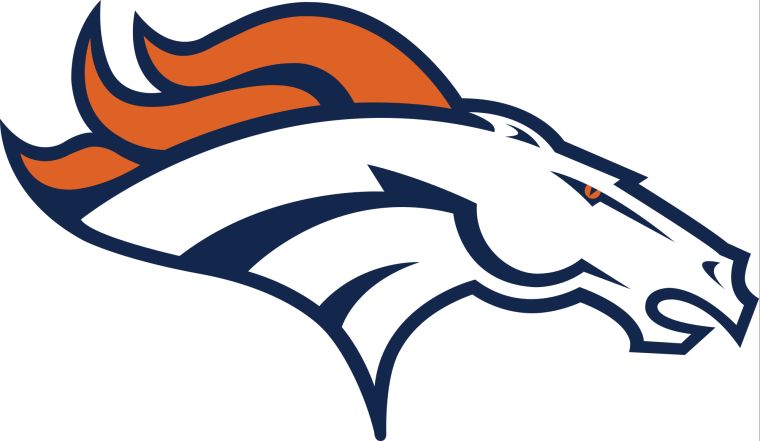 Victor Resendez
Denver 31-14
The adage in the NFL since the beginning of time has been "defense wins championships."
With that perspective, the Seattle Seahawks are destined to win the Super Bowl.
Yet, with much respect to the dominant top-ranked Seattle defense, they've never had to go face-to-face with Peyton Manning, which is why they will end up losing in the Super Bowl.
While Seattle boasts the top defense in the NFL, Manning is 3-1 all time when he goes up against the No. 1 ranked scoring defense, while boasting a 91.2 passer rating.
Being an old school defensive-minded football purist, even I hesitate when picking the Seahawks to win this game, as it will be the first test of a No. 1 defense against a No. 1 offense since the NFL shifted to a pass-dominant play style.
While the Seahawks very physical secondary ranked first in interceptions this year, the top passing quarterback that the Seahawks faced was Andrew Luck of the Indianapolis Colts.
While Richard Sherman and Seattle's secondary will try to stifle Manning's passing game, the options Manning has with the number of players he can throw the ball to might just prove to be too great.
The Seahawks will primarily lean on the legs of Marshawn Lynch, who has carried this offense on his back throughout the postseason. Denver ranks No. 7 overall against the rush this season, which is a rank higher than Seattle's.
If the Denver defense can stop Lynch, Seattle's wildly average receiving core might prove to be a problem as the team will be forced to rely on them for its offense to function. 
Much is being said about the possible weather conditions for this Super Bowl game. As the forecast stands now, wind will be at 8 mph, and no snow or rain is expected during game time, which wildly favors Denver. Yet, with all the doubts in the media surrounding how Denver will combat Seattle's defense, and maybe even the weather, there are no doubts in my mind.
Manning is the most prepared quarterback at game time, maybe in the history of the NFL. This coupled with the way he reads defensive schemes and exposes weaknesses will pay dividends in this year's Super Bowl.
Final Score 31-14, Broncos.
@VicResendezz
Canyon Manske
Denver 27-24
The 12th man will not be traveling to New York on Sunday, but the Denver Broncos mascot, Thunder, will.
Thunder will be as white as the snow on the ground at the Super Bowl and will be the difference in the game.
In an interview with ESPN, Ron Burgundy said, "I've had my eyes on that wonderful beast for decades."
Thunder is a horse that the Broncos rally around, and when Thunder is in attendance, it is almost a given Broncos victory.
Besides the mascot, the Broncos have arguably one of the greatest quarterbacks of all time in Peyton Manning.
There are many people out there who want to question Manning's reputation based on his lack of Super Bowl rings. I believe that Manning will exploit Richard Sherman and shut him up. Look for Sherman to have one of the worst games in his NFL career.
The Seahawks have played two elite quarterbacks this entire season, and when I say elite, I mean quarterbacks that can sit in the pocket and single-handedly will a team to victory.
They have played Drew Brees of the New Orleans Saints and Andrew Luck of the Indianapolis Colts.
Between Brees and Luck, they averaged 269 passing yards and combined for less than four touchdowns.
Manning will throw for 300 yards and at least two touchdowns on Sunday as the Seahawks secondary cannot account for all of the Broncos offensive threats.
You can't expect the Seahawks' defense to shut down Wes Welker, Eric Decker, Demaryius Thomas, Julius Thomas and Knowshon Moreno. All the Denver offense needs is one play to break it for a touchdown. A simple blown coverage by the Seahawks will result in a touchdown against Manning.
The only reason I have the score so close is because of Seahawks running back Marshawn Lynch. You can expect Lynch to have his Skittles in hand and show glimpses of "Beast Mode."
When watching the Super Bowl this weekend, I can assure you three things: you will hear "Omaha" more than 10 times, there will be bad weather and most definitely a Broncos victory.
@CanyonManske
Cassie Logan
Denver 27-24
The Denver Broncos will be announced as the Super Bowl Champions this year as the clock runs out on Sunday night.
It will be a very close game as Seattle's No. 1 ranked defense goes head-to-head against Denver's No. 1 ranked offense.
The Broncos and the Seahawks deserve to have made it this far as both teams have played strong all season, but there are a few assets Denver has that will ultimately bring them a title.
For one, the name Peyton Manning is enough for a team to be a strong competitor. There is a reason why Manning is on a list of the greatest quarterbacks of all time. With 16 years of experience in the NFL and at age 37, Manning ended the 2013 regular season with a 68.3 pass completion percentage, consistent with the last six seasons he has played.
Not to mention he has thrown for 1,000 more yards than he did last year.
He has had an amazing season and continued that performance last weekend against the Patriots. He is ready for this game, and more than that, he's determined to win another Super Bowl.
In the end, Manning and his Broncos win, 27-24.
@c4ssielogan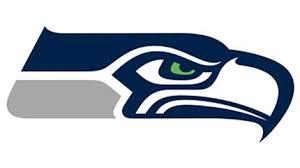 Jesse DeTienne
Seattle 31-23
Broncos and Seahawks: the best defense versus the best offense.
Super Bowls always come down to a good run game and defense. Over the history of Super Bowl, the NFC team that brings in the No. 1 defense has gone on to win it. 
Don't get me wrong, I think the Broncos can win this one. The Broncos' offense was the best of all time this season.
The one big issue with Peyton Manning is his inability to play in the cold.
His stats for games in which the temperature was at or below 40 degrees are: 10-11 record all-time, 471-of-750 pass attempts, 5,475 yards, 32 touchdowns and 28 interceptions.
Maybe he's exorcised his demons of playing poorly in the cold as of late, but when you look at Seattle's defense, it too has been one of the best of all time.
Richard Sherman, Earl Thomas III and Kam Chancellor have been playing out of their minds this season at the defensive back position.
Seattle has the goods. Good running game and a stellar defense.
Give me the Seahawks.
@Jesse_DeTienne
Marisa Guzman
Seattle 26-24
This is truly the matchup of the NFL's No. 1 offense and No. 1 defense.
The saying "defense wins championships" is all too true in this face-off, which is why the Seattle Seahawks will win their first Super Bowl Championship.
One of the Seahawks' lead components is their "legion of boom," consisting of cornerback, Richard Sherman and the Seahawks other defensive backs.
Fortunately for Seattle, cold weather is also in their favor because it is a weakness for Denver as Peyton Manning has a history of struggling in cold-weather games.
Peyton Manning, however, is said to be one of NFL's best quarterbacks of all time and the Seahawks will be working hard to slow Manning down.
Seattle's quarterback, Russell Wilson, was progressively improving as the season continued and he has now become a solid player in the NFL.
A huge factor for the Seahawks though is running back, Marshawn Lynch. Lynch rushed for 1,257 yards and 12 touchdowns this season alone.
This game will be highly anticipated to see which team will take home the title, but I'm taking the Seattle Seahawks.
@MarisaGuzman17