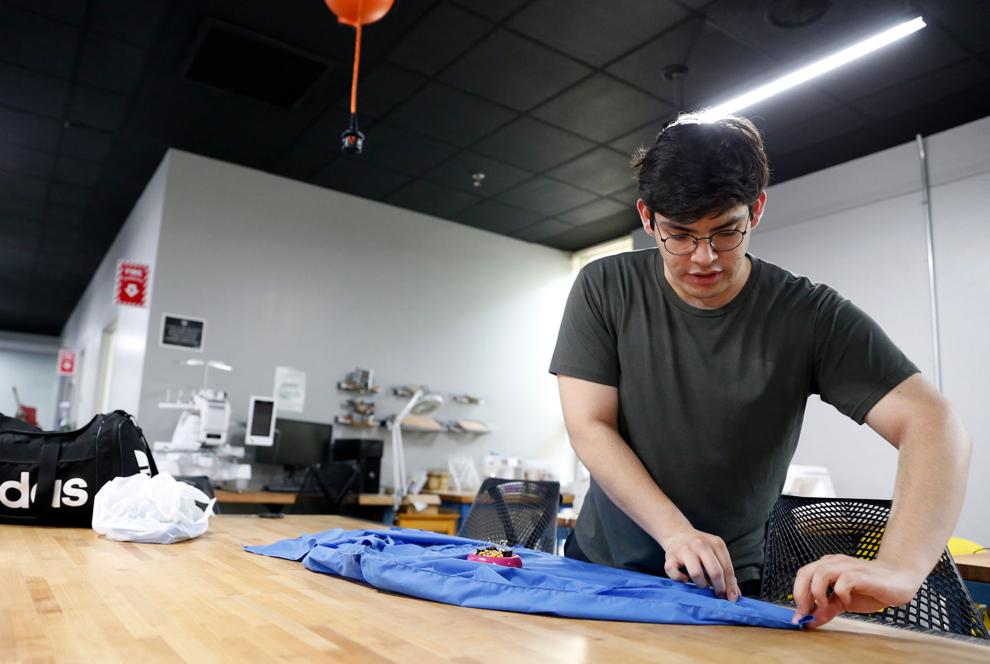 Nervousness crept into Sadef Jaura the first time she used the seemingly complicated machinery at the UTA FabLab in the spring of 2017.
When the alumna was a student, she made customized snapback hats for a client and had never used any of the lab equipment before.
Now, Jaura has experience with almost all of the stations in the FabLab and uses the services on a daily basis to make T-shirts, stencils and keychains for her clients. The space has even allowed her to grow creatively as an artist.
The FabLab, an estimated 8,000 square foot creative hub located on the first floor of the Central Library, celebrates its five-year anniversary in October. The lab is open to UTA students, faculty and staff and offers training and access to various 3D printing, textile and engraving services, FabLab librarian Morgan Chivers said.
New users may feel intimidated by the various machinery at the FabLab. However, there are a few things to know about the facility that allows the creativity to flow.
Student FabLab assistants are trained to provide hands-on learning for people wanting to use the equipment. That means employees will not do everything for students but rather show and guide them, Chivers said.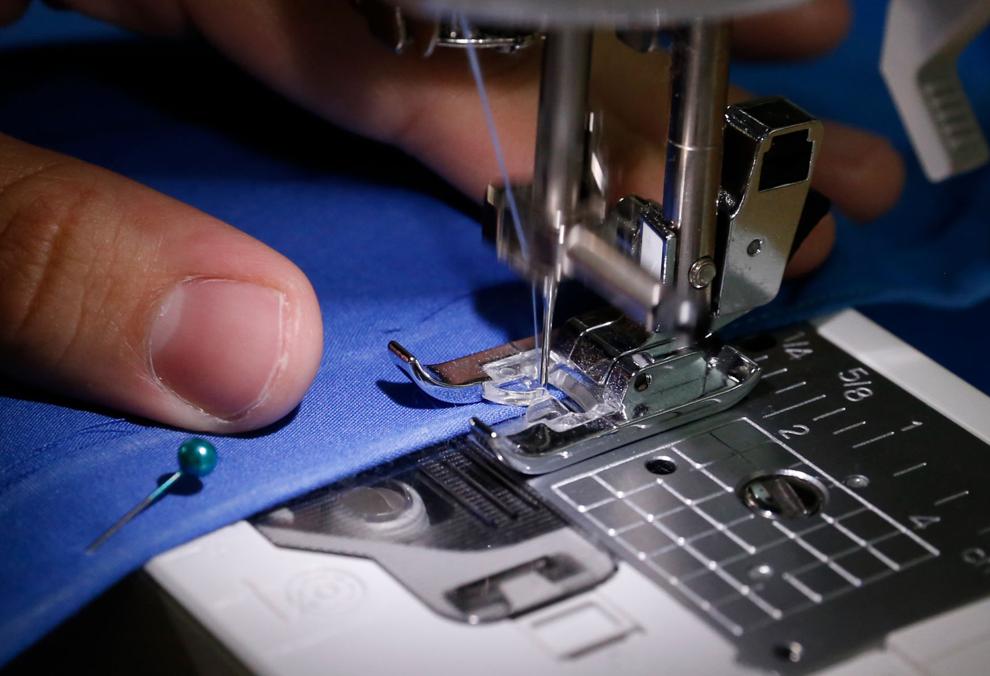 Although Jaura had no knowledge about the embroidery equipment, FabLab assistants made sure to thoroughly teach her using hands-on methods that didn't make her feel dumb.
"If you're not an expert when you walk in there, they'll make you an expert," Jaura said.
Many students do not limit the FabLab services to classwork. Visitors to the FabLab will notice the colorful experiments and creations left behind by students. Creations range from 3D printed Thanos-Kirbys to punny embroidered clothing patches.
Chivers said the FabLab is staffed by more than 30 student employees from areas of study ranging from art and education to engineering. Hiring for the FabLab has grown to intentionally include students without prior experience with FabLab equipment and in areas of study outside of STEM.
FabLab student lead Sam Law said after students walk in, all they have to do is find someone with a FabLab name tag to get started.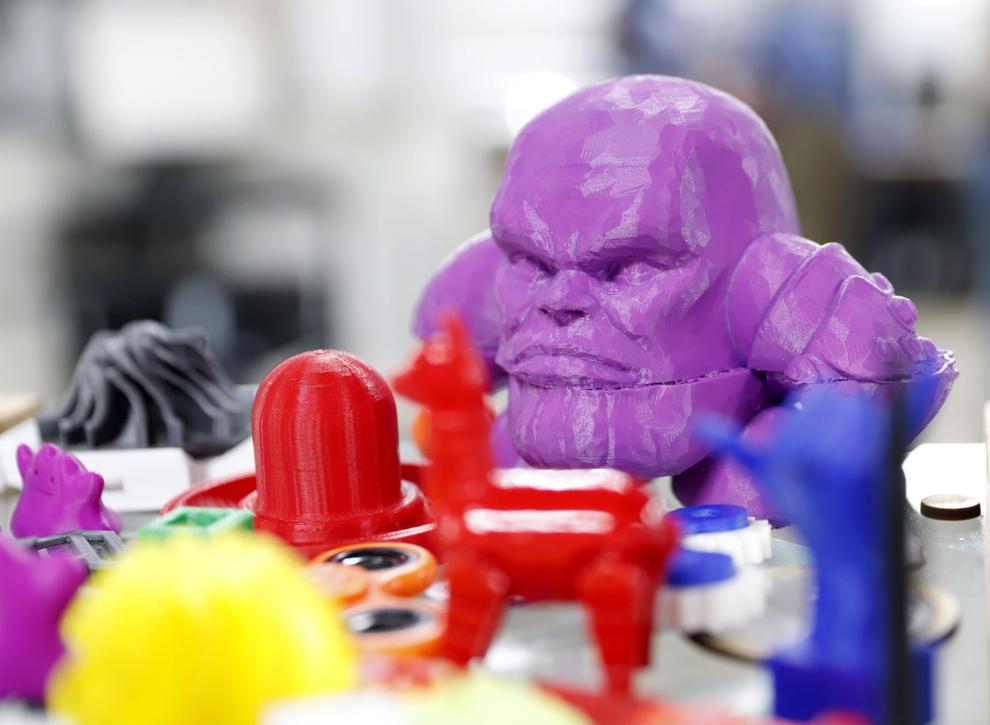 Popular equipment includes the 3D printers, laser cutters and vinyl cutters, Law said. These are used heavily for classwork during the end of the semester, so students should make sure to plan ahead if they need to use FabLab equipment for any projects.
Through Jaura's experiments, she has achieved results beyond what she and employees at the lab thought possible, she said. This experimentation is something the lab welcomes from its students users, Chivers said.
The program's education model goes "beyond DIY," Chivers said. It allows students to create and experiment with equipment by themselves, with a small amount of help from others.
Musical theater junior Monica Lockwood used the embroidery services at the FabLab to complete a final project for her costume technology class.
Lockwood said the FabLab was the only place other than the classroom where she could sew her project without purchasing a sewing machine. The fee for textile equipment is $1 per hour, according to the FabLab website.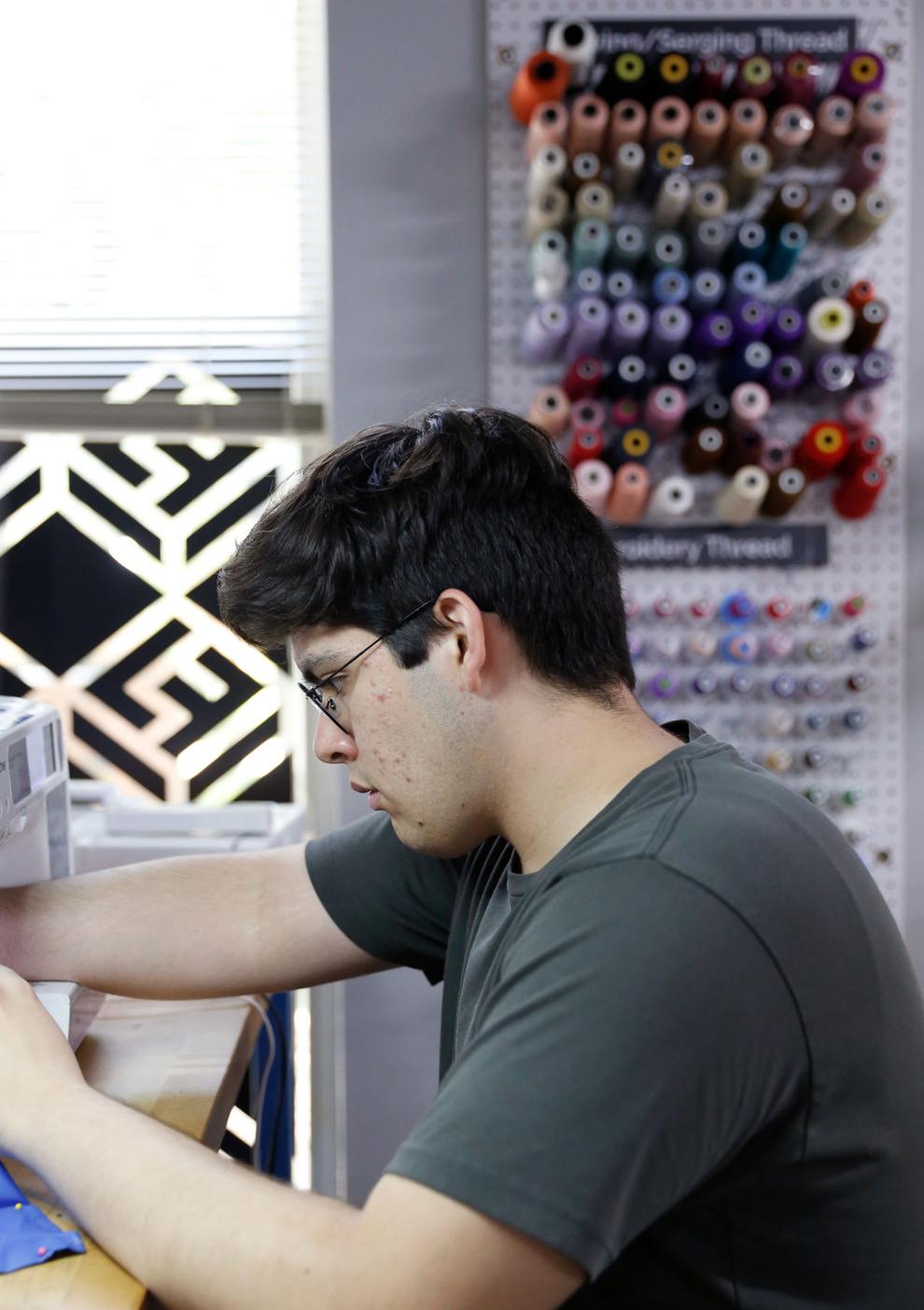 The FabLab's services will be notably cheaper than those of private or commercial alternatives outside UTA, Chivers said. He said the lab's prices are meant to empower students to experiment and fail in their creations without financial concerns.
For Jaura, the space is like a think tank.
"It keeps creative energy alive," she said. "The whole time you're there you're feeling super inspired by seeing what other people are doing."
@edmedeles