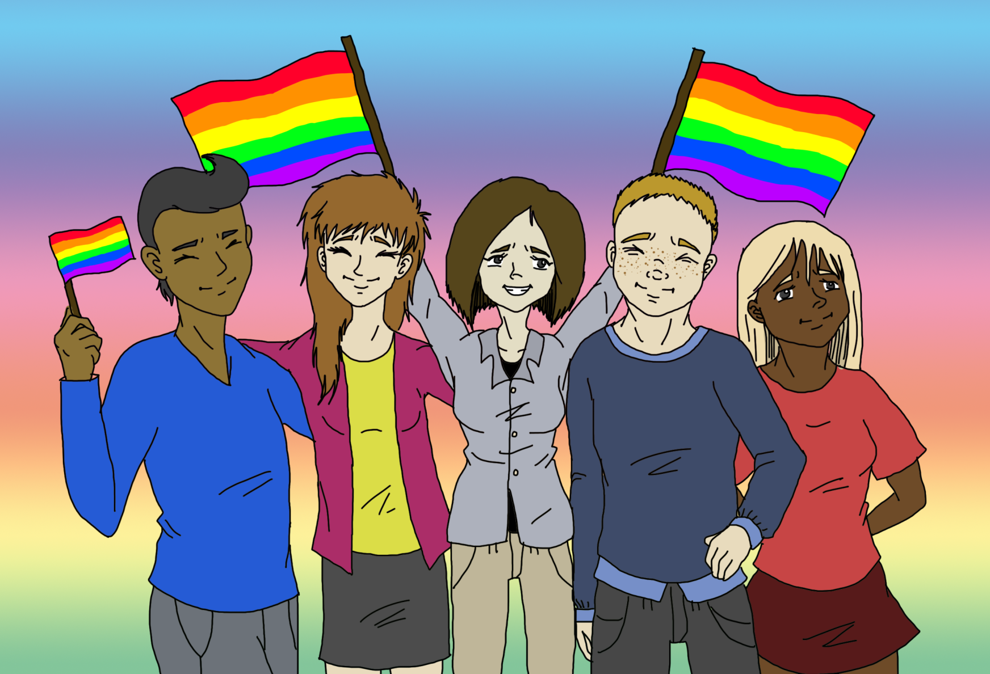 When undeclared freshman Alexander Santistevan first started at UTA, he said he felt there was a lack of community for him and students who identified as lesbian, gay, bisexual, transgender or queer.
Then, he joined Pride Peers, a student work initiative from the LGBTQA Program that helps project a message of education and advocacy for UTA's LGBTQA community. Santistevan said through Pride Peers, he made friends with a similar sense of purpose.
"With us being there to convey a sense of community for the whole school, just conveying that same message to each other just really helps us become closer," he said.
This sense of belonging and community is just one of the few ways the program promotes education, advocacy and support, said Jessica Sanchez, Relationship Violence and Sexual Assault Prevention assistant director.
In the past, the LGBTQA Program has hosted speakers such as activist Jeffrey Marsh, held a safe sex event and hosted Pride Week. This October, Sanchez plans on expanding Pride Week to an entire month.
One of the events the program will be hosting during that month is the annual drag show, where students dress up and perform. The program will also host an art gallery featuring the works of LGBTQA-identifying students at UTA. Sanchez said there are more events currently in the works.
Sanchez wants to hone in on the inclusivity of the program as well. She plans on using her office's conference room as a space for students to hang out comfortably with one another, no matter their identity.
"I don't feel like that really exists here on campus, and so I wanna make that space," she said.
For students who are still struggling to come to terms with their identity, Erick Lopez, Pride Peer and photography junior, advises students to be open and true to their feelings.
Lopez said there was a time when he was unable to speak on his identity. Based on his own personal experience, he recommends students find someone who is willing to listen.
"Surround yourself with people that are most comfortable with you being who you are," he said. "Always be open to yourself."
Still, Santistevan advises students to be out and proud when they're ready. The program and its peers are there whenever a student is ready to come out.
"No rush, don't hurry it," he said. "Not everyone has to know everything."
@JacobReyesUTA