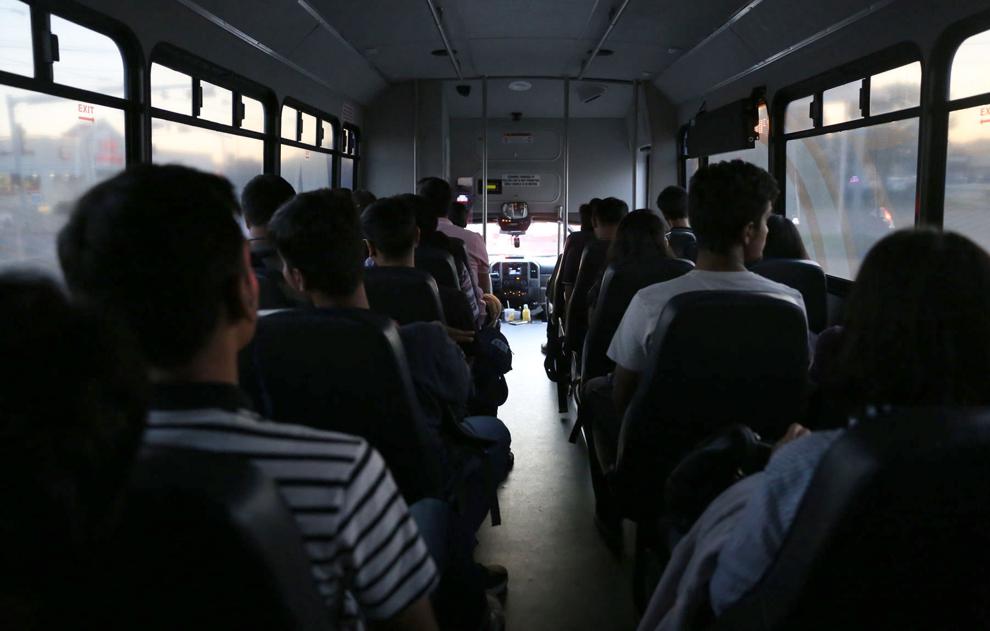 When arriving at a university, going from one end of campus to another can be a trek. At UTA, however, students can benefit from using rideshare programs, weekly shuttle services and late night escorts.
Mav Mover
Exercise science junior Alan Lopez said he depends on the Mav Mover shuttle to get to and from campus.
Every day he is greeted by the driver and welcomed to campus.
The Mav Mover shuttle service is a safe and efficient way to travel across campus, said Farouk Salem, Parking and Transportation assistant director.
Designed for the UTA community, the shuttle allows students to board four different routes, each covering a different part of the campus, with one route covering shopping, grocery and entertainment options off campus.
The shuttle service operates from 7 a.m to 11 p.m. Monday through Friday.
Salem said one of the many benefits students see with the service is the "blend of a cheaper [parking] permit with a reliable piece of transportation that'll run and get [students] into the heart of campus."
Lopez heard about the shuttle service during his new student orientation and knew he had to learn more about it.
The shuttle allows him to park by Maverick Stadium, which is further away from campus and costs less for parking.
"Once I realized that one of the shuttles [led] to the Maverick Stadium, it was a huge convenience for me," Lopez said.
For students that do not own vehicles, Salem said, the Green route will allow them to go off campus and shop for groceries or enjoy city entertainment.
Some of those options include Target, the Parks Mall, the Arlington Highlands, Walmart and Texas Live.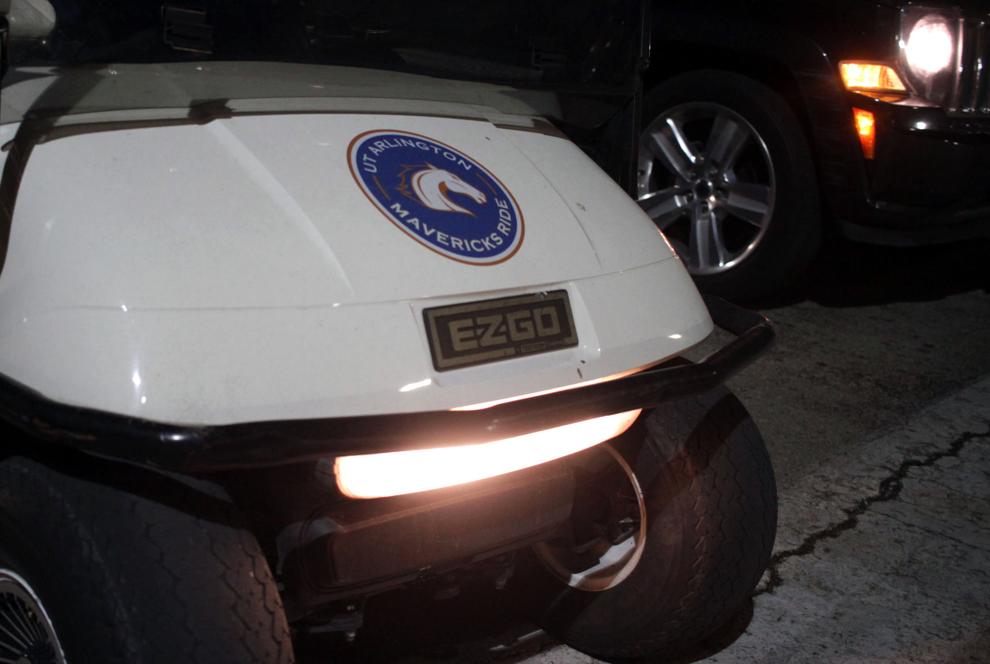 Mavs Courtesy Escort
Salem said about a year and a half ago, Parking and Transportation Services introduced TapRide, an app which allows students to request the Mavs Courtesy Escort.
The late night security escort operates seven days a week from 7 p.m. to 3 a.m.
"A lot of people don't like traveling at night alone, so that gives you the added option to have somebody kinda escort you around campus," Salem said.
The escort is perfect for those who have late nights on campus, and it reaches areas the buses can't.
"You just request that ride, and a golf cart comes," he said. "It's more door-to-door. Obviously the buses can't operate in like the mall areas, but if you were to request a ride from the library, it would actually pick you up out front of the library door."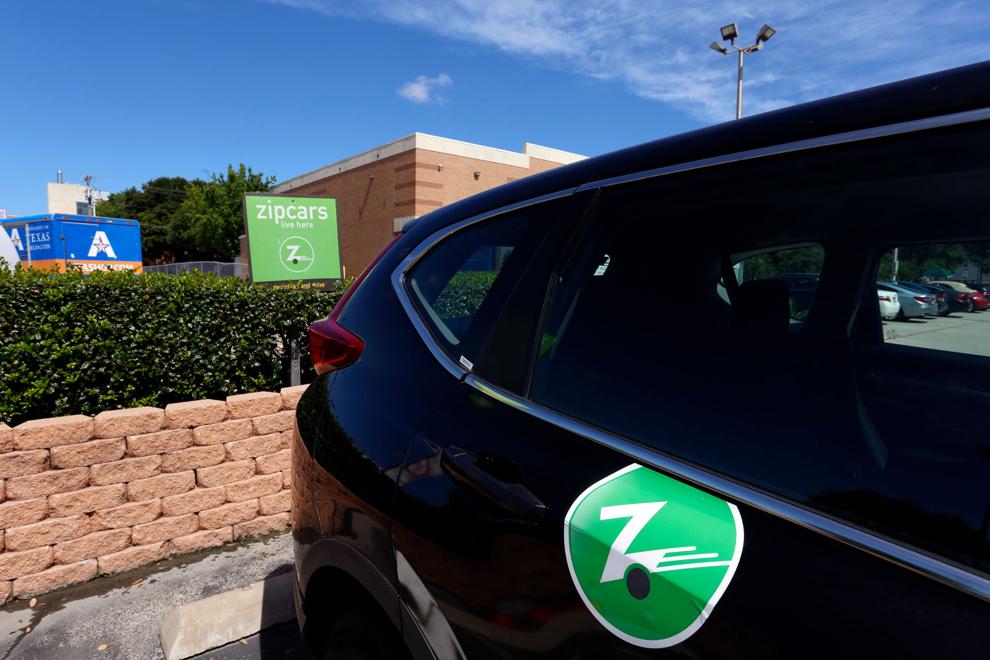 Zipcar
Chief Sustainability Officer Meghna Tare said another transportation option for students is the car rental service Zipcar.
Students can find Zipcars in three designated parking spots on campus: Meadow Run Residence Hall, Lot 39 by the UTA Bookstore and Lot F10 by Kalpana Chawla Hall.
The membership-based service, Tare said, helps students get to where they need to be on or off campus.
Once students are done using the car they can bring it back to campus and park it in the designated parking spots.
Via Rideshare
Arlington's Via Rideshare program is another transportation option available to the UTA community, said Salem.
The service covers locations such as Downtown Arlington, UTA, the Entertainment District and the Parks Mall.
According to an Arlington city news release, the city renewed its contract with Via in December, allowing Via's fleet of vans to increase from 13 to 15.
Salem said UTA continues to partner with the city to offer the best transportation options to students.
Over the summer, Salem said he will be working with Tare to put together a request for proposals for other transportation services on campus.
Including one to bring electric scooters to campus.
@rocio_mhdz