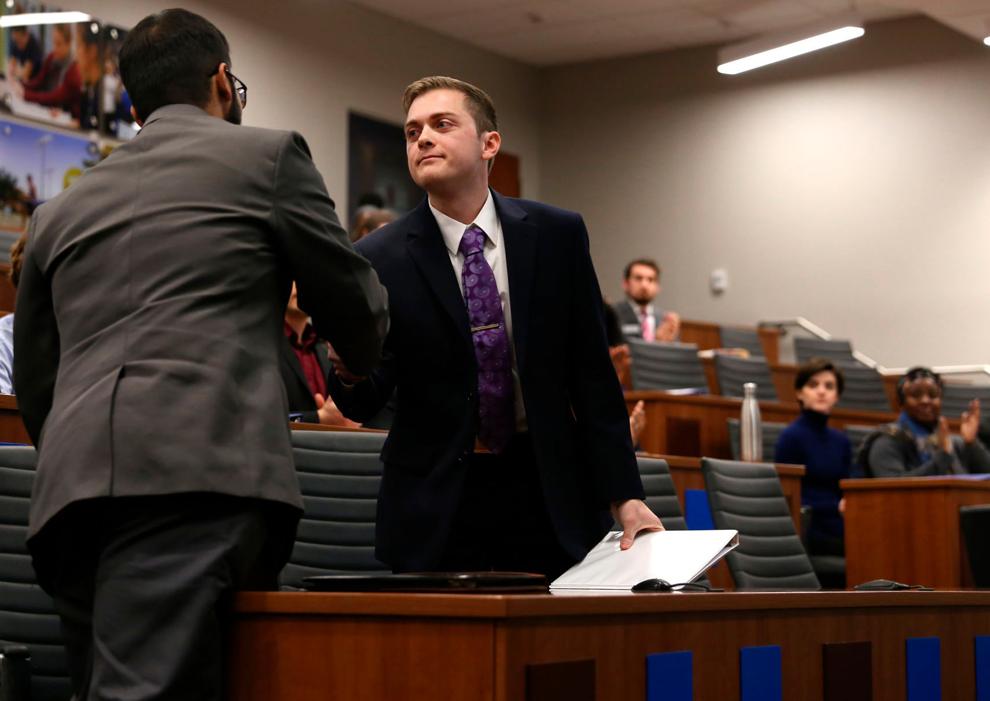 When political science senior Cecilia Silva heard students had a hard time finding women's hygiene products on campus, she sought to help by participating in Student Government.
Silva transferred to UTA from Tarrant County College, where she said students have free tampons and pads in the restrooms. At UTA, she found women's hygiene products were less available.
"I had a classmate who was asking me for a tampon one day, and I didn't have any on me," Silva said. "She brought it to my attention that there was no dispenser in the restroom."
Silva researched what student organizations from other universities were doing to address the lack of access and found the issue was being resolved through their student governments.
At UTA, Student Government is divided into three parts: The Executive, Legislative and Judicial branches.
The Legislative Branch is responsible for creating new policies through the Student Senate, which is made up of student representatives from each college.
Silva said she decided to run in campus elections to become a Liberal Arts Senator.
After becoming a senator, Silva authored a resolution titled "I am Woman, Give Me Options" in spring 2018. The resolution was later passed in Student Senate on April 10.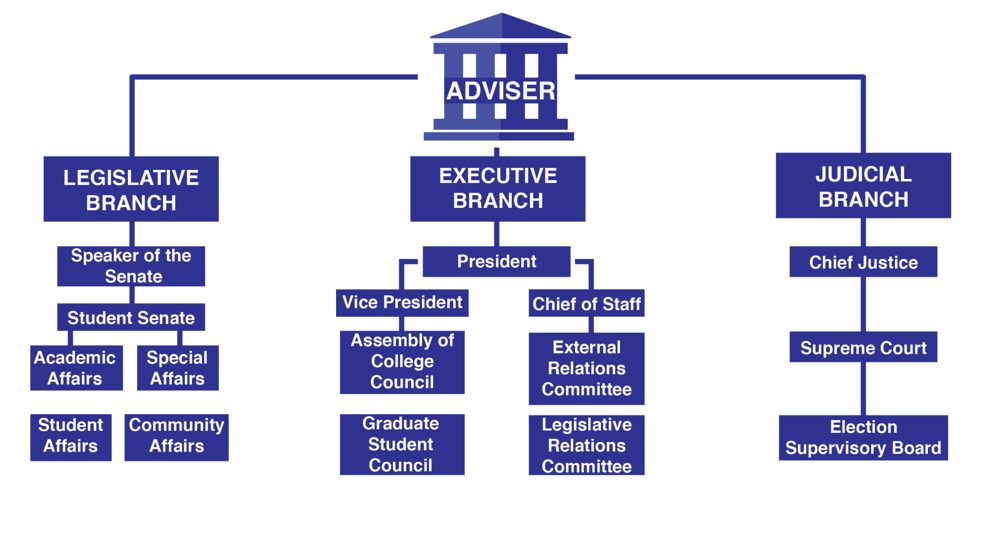 What's a resolution?
A resolution is a document that expresses an opinion or desire for change, said Haley Ariyibi, Speaker of the Senate. It seeks to instruct on how to acknowledge and solve a problem or concern.
Resolutions can be authored by either a student or senator and it can be about any subject students find troubling, Ariyibi said. If a student needs help writing a resolution, they can contact a senator from their college.
"Writing down ideas or concerns and the solutions is the easy part," Ariyibi said. "It's the formatting for a resolution that can be a little tricky."
Silva's resolution originally called for UTA to require that on-campus shops provide women's hygiene products for sale and for the university to stock dispensers in the women's restrooms across campus. An amendment to the resolution called for UTA to begin an initiative that makes women's hygiene products available to students at no cost.
For this resolution to be passed, it had to go through a detailed process.
How is a resolution passed?
After the resolution is authored, it has to be sent to the Speaker of the Senate, who makes sure it meets certain criteria, student body President Gavin Mitchell said. A resolution should affect a significant number of students or faculty and should have a clear focus.
The resolution is read by its author or a sponsor on the floor of the Senate. The Speaker of the Senate can then send it to one of the four committees.
What are the committees and what do they do?
The four committees within Student Senate are Academic Affairs, Student Affairs, Community Affairs and Special Affairs. Each committee deals with specific types of issues that affect the student body, Ariyibi said.
The committees research each resolution to see if there is a need for it, if it impacts the student body and if there is a way to implement it.
After research is done, the committee can vote to pass the resolution out of committee, kill the resolution or table it to be picked up at a later time.
If a resolution is voted out of committee, it is once again brought to the floor of the Senate to be discussed and voted on.
If the resolution is passed in the Legislative Branch, it is sent to the Executive Branch, where the student body president and the External Relations Committee begin the logistics involved in its implementation.
Why get involved?
Ariyibi said she encourages students to get involved on campus through Student Government. Even if they don't want to run for office, students can still make a difference.
"Be the change you want to see," she said. "Put your voice out there because you have it, and whenever you give that voice up because you think you don't have power, then you're getting rid of your power in itself."
@brian_l8
@peytonnorth