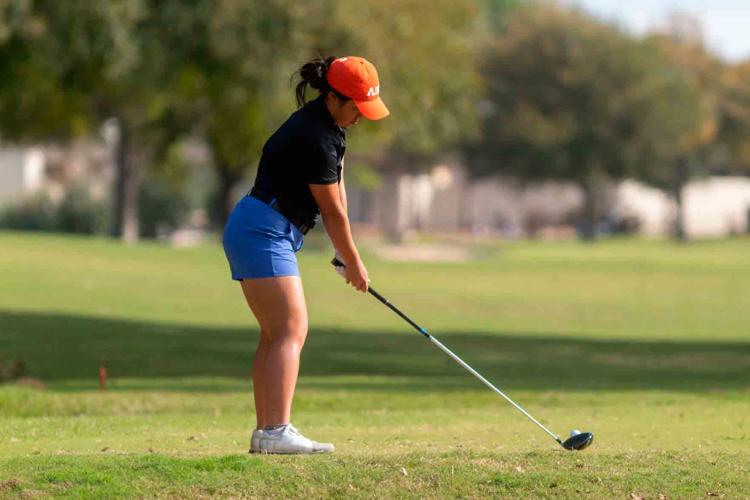 The women's golf team finished seventh at the Sun Belt Conference Women's Golf Championship on Wednesday at LPGA International in Daytona Beach, Florida.
The Mavericks registered scores of 311-299-300 to finish 46-over-par 910. UTA finished the first round in ninth place and climbed to seventh by the end of the third.
Sophomore Madigan Murray led the way for the Mavericks, tying for 18th with six other players and finishing eight-over-par 224. Sophomore Kate Tran placed 24th at nine-over.
Freshman Abigail Adams had one of the biggest climbs from the second round to the third, jumping nine spots to finish tied for 40th at 18-over.
Sophomore Sydney Garber and freshman Connor Howard rounded out the scoring for the Mavericks. Garber tied for 42nd at 20-over while Howard tied for 49th at 24-over.
This season's finish improves upon the team's eighth-place finish in last year's conference championships.
@_julio_vega