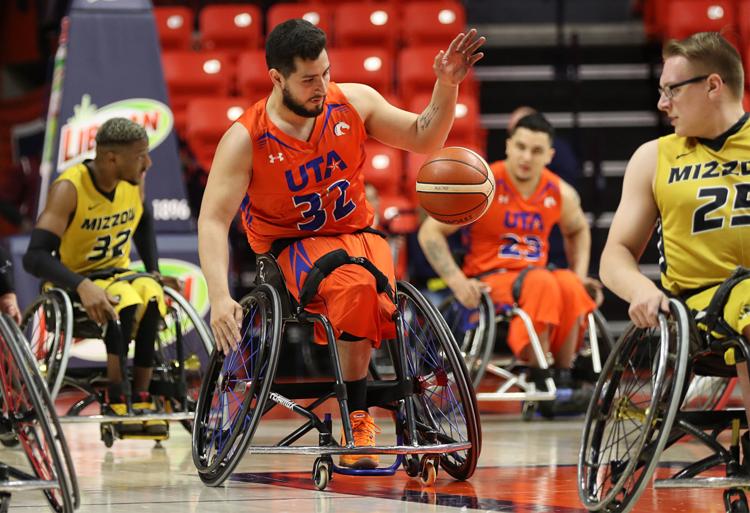 Tucked away on the west side of campus are two of the most decorated and respected wheelchair basketball programs in the country — the UTA Movin' Mavs and Lady Movin' Mavs.
They've produced high-caliber athletes that have gone on to win gold medals at the Paralympics. Combined, they hold 10 national championship titles: eight on the men's side, two on the women's side.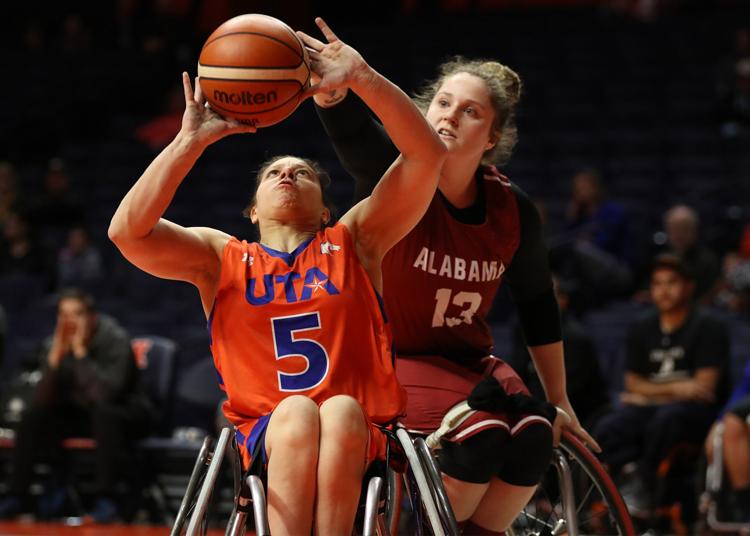 "You have Paralympic athletes here, they're walking around you every day, and you probably don't realize that they're here with you," said Jason Nelms, Lady Movin' Mavs head coach. 
Forming about six years ago, the Lady Movin' Mavs are fairly new. The Movin' Mavs, however, once packed the seats of Texas Hall during the era of former head coach Jim Hayes, beginning intercollegiate play in the 1989-90 academic year. 
The sport has grown greatly over time, to the point where able-bodied athletes can play as well, Nelms said. It's a sport for anyone and everyone. 
"You're more than welcome to come up and ask any of the athletes any questions at any time," he said. "They would rather answer the question for you than have you assume or never ask it. It's all about, you know, transparency." 
Wheelchair basketball is very similar to able-bodied basketball, but here are the main differences and rules broken down so you can be prepared when watching the Movin' Mavs.
"It's the same as any athletic team, with our own set of sport-specific rules," said Doug Garner, Movin' Mavs head coach.    
@nanavedia