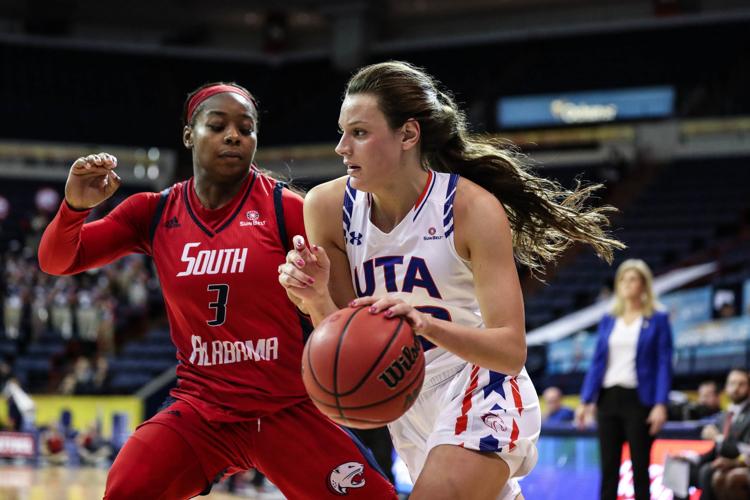 The women's basketball team released its full schedule Wednesday, with a highlight being a face-off against two top 10 opponents at an island tournament. The team will play 15 home games and 16 games on the road.
The Lady Mavericks open their 2019-20 season with an exhibition game at home against Midwestern State University on Oct. 30. Their opening game will see them face Chicago State University on Nov. 9. Both games will be played at College Park Center.
UTA will compete in the 2019 Paradise Jam in late November at the U.S. Virgin Islands. They will face the No. 5-ranked University of Louisville on Nov. 28 and the No. 7-ranked University of Oregon on Nov. 29.
Sun Belt Conference play begins with a pair of home games against Arkansas State University on Jan. 2 and the University of Arkansas at Little Rock on Jan. 4. League play will continue until early March and end with a pair of road games at the University of Louisiana at Lafayette on March 5 and the University of Louisiana Monroe on March 7.
@_julio_vega