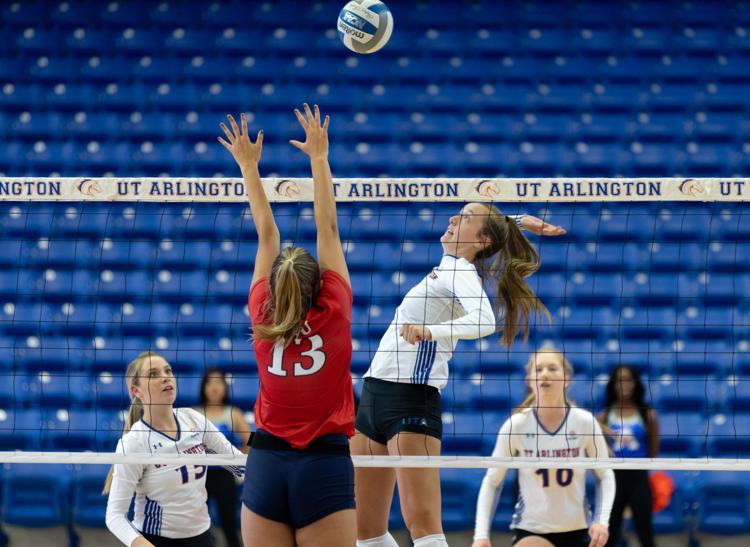 The volleyball team (2-1) will host the 2019 Maverick Classic this weekend at College Park Center.
UTA's first matchup is against the University of the Incarnate Word at 6:30 p.m. Friday. On Saturday, the Mavericks face Southern University at 1:30 p.m., then turn around to play the University of North Carolina at Greensboro at 6:30 p.m.
The Mavericks come into the tournament after competing at the Flo Hyman Collegiate Cup in Houston. The team secured two comeback wins and suffered a loss.
UTA's first opponent is Incarnate Word, which competed in the I-10 Challenge at the University of Louisiana at Lafayette last weekend. Sophomore outside hitter Bethany Clapp has been a key offensive piece for the Cardinals. She recorded 17 kills and two service aces in two matches this season.
UTA closes out the tournament with matches against Southern and UNC Greensboro. Southern was swept in each match during its participation at the Georgia Tech Invitational.
UNC Greensboro went 2-1 in the Spartan-Demon Deacon Classic. For the Spartans, junior outside hitter Holly Behrends leads the team's attack, recording 30 kills in three matches.
@_julio_vega