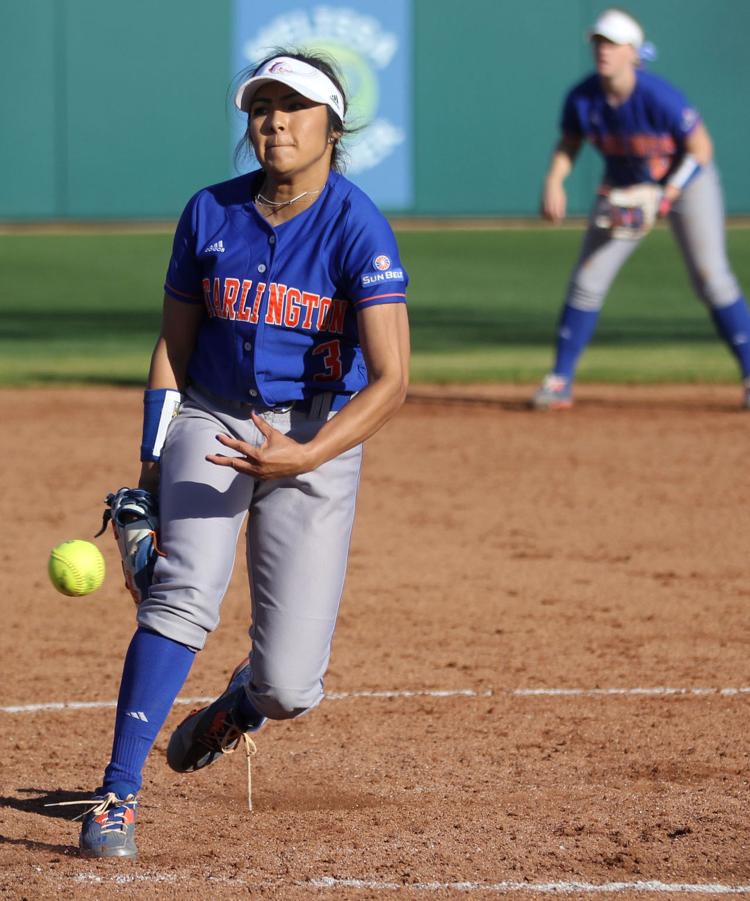 The UTA softball team will kick off its 2019 home schedule with the Maverick Invitational this weekend at Allan Saxe Field.
This is after pulling off an impressive series of wins to claim the Getterman Classic in Waco last weekend.
Twice on Saturday the team defeated No. 16-ranked Baylor University, the host of the tournament. The Mavericks then defeated Sam Houston State University in the tournament championship on Sunday.
This was despite the squad losing its first two games of the Classic on Friday.
"That night we all sat together and had, I think, a very good team meeting just to really talk things through," head coach Peejay Brun said. "The things that we said that night as a team just helped us to become a lot more focused on Saturday."
The first game against Baylor saw the Mavericks stave off a Baylor rally in the last inning to hang on for a 5-2 win. That left the two teams to square off in the semifinal round with the winner advancing to the championship.
There was no late-game rally to stave off in game two, as the Mavericks jumped on the board early and run-ruled the Bears 10-2 in six innings.
In the championship game on Sunday the Mavericks rode a dominant pitching performance by sophomore Randi Phillips to post a 3-0 victory.
"She's our No. 1 pitcher," Brun said of Phillips, who also worked a solid start in the first game against Baylor. "She was doing everything we needed her to do to make sure that she got us some time, so we could score some runs."
At the plate, UTA got offensive sparks from juniors Whitney Walton and Reagan Wright, who have served as the team's big bats over the past two seasons. Walton led the Mavericks in both home runs and RBIs in 2017. Wright led the Mavericks in the same categories in 2018.
Walton started all five Classic games at shortstop and hit at the top of the lineup for the final three. From the lead-off spot she went 6 for 11 with two walks and three runs scored.
Wright sizzled in the last three games of the tournament, knocking eight base hits in 10 at-bats while serving as the team's primary catcher.
The team now heads home to host a tournament of its own, the Maverick Invitational, from Friday through Sunday. UTA will take on Wichita State University, Abilene Christian University, and Prairie View A&M University.
For Brun and the Mavericks, these early-season tournaments in February are important in how they give the team a chance to see how they'll fare once Sun Belt Conference play kicks off in March. Brun noted that the Mavericks will play a tough schedule in 2019 against some of college softball's top programs.
"I don't really want to have an easy preseason," Brun said. "By playing these top teams it's gonna get us really well prepared for conference time."
@coylio33