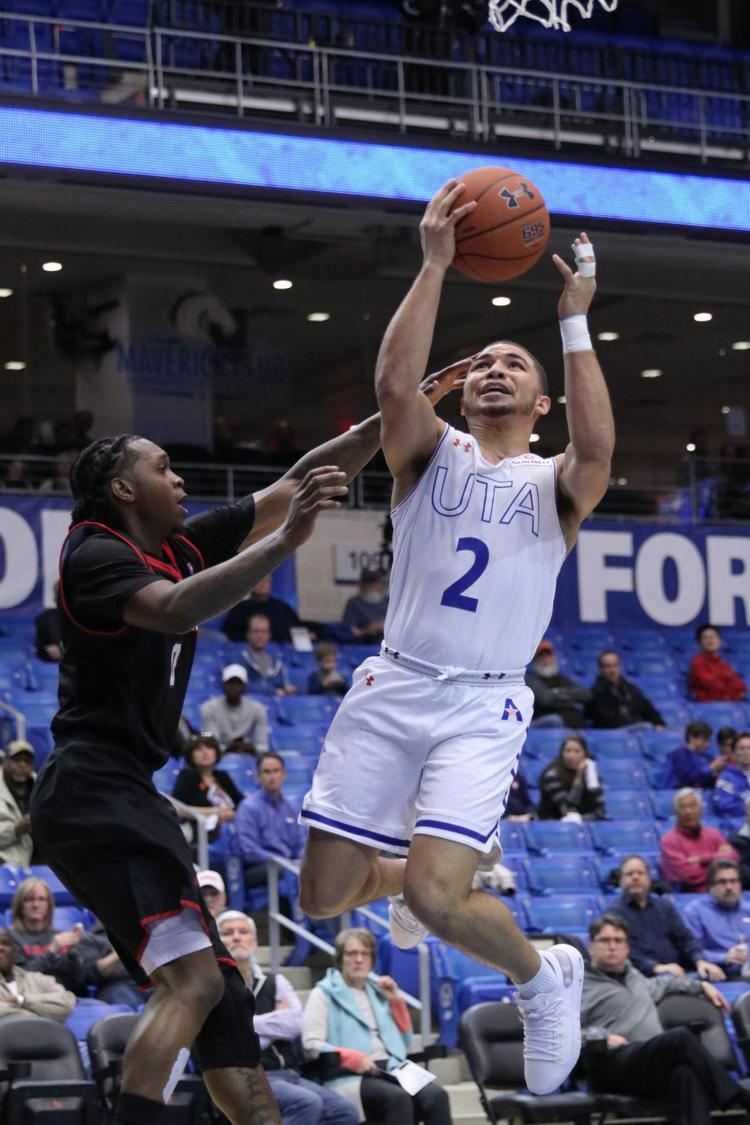 The men's basketball team (12-15, 8-6) couldn't find its footing after suffering a 76-64 loss to the University of Louisiana at Lafayette on Thursday at College Park Center.
Last week, the Mavericks dropped two games on the road against the University of Arkansas at Little Rock and Arkansas State University. Thursday's loss extended UTA's losing streak to three games.
Just two weeks ago, UTA jumped into first place in the Sun Belt Conference after defeating Coastal Carolina University. The three-game losing streak knocked UTA to fourth place in the conference behind Texas State University (10-4), Georgia State University (10-4) and Georgia Southern University (9-5).
"Louisiana came out and just really punched us in the mouth," head coach Chris Ogden said. "We didn't respond."
UTA was hindered throughout the game by 15 turnovers and a 25 percent shooting finish from the 3-point line. Junior guard Radshad Davis led the Mavericks in three statistical categories with 17 points, eight rebounds and five assists.
The Mavericks kept the game close throughout the opening minutes of the first half, but started to falter after the Ragin' Cajuns took a 10-8 lead with 13:35 left to play until the halftime break.
Louisiana took an imposing 46-21 lead into halftime. Junior forward Justin Miller led the Ragin' Cajuns in scoring with 13 points on 4-9 shooting.
UTA tried to get back into the game, but couldn't get over Louisiana's commanding lead. The Mavericks outscored the Ragin' Cajuns by a score of 43-30 in the second half.
"Tomorrow's a new day, and we've got a game on Saturday," Ogden said after the loss. "Can't cry over spilled milk; move on, and we've got to play."
UTA will look to right the ship against the University of Louisiana Monroe at 2 p.m. Saturday at College Park Center.
@c_amaya7