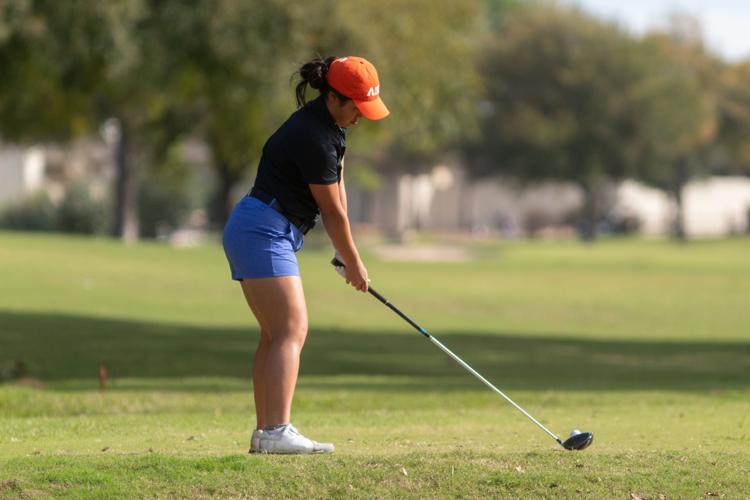 The men's and women's golf teams are looking to make a lasting impact as the second half of their 2018-19 season approaches.
During the fall, both teams went through changes, including the resignation of golf director Stuart Deane.
After Deane resigned in early October to pursue other professional endeavors, associate head coaches Casey Devoll and Catherine Matranga took over the men's and women's programs, respectively.
Senior Tanner Gore and sophomore Madigan Murray said they feel their programs are in good hands under Devoll and Matranga.
Men's Golf
The first half of the 2018-19 season saw the men's golf team compete in multiple tournaments with varying results. The team was able to finish the fall on a high note with a second-place finish at the Homewood Hilton Garden Airport & FGCU Classic.
Devoll said the second-place finish is what the team expects going forward. Gore and sophomore Paul Gonzalez finished third and eighth in the tournament, respectively.
"Everybody finished in the top 25, so that really was the highlight of the semester," Devoll said.
In his final semester, hoping to leave his mark, Gore said he is looking forward to the spring schedule because it is where the magic happens.
"This semester will be better because the guys have one semester under their belt, so they kind of know how things go," Gore said.
The team will open its spring season at the All-American Intercollegiate on Feb. 17 in Humble, Texas.
Women's Golf
The women's golf team wants to build off the consistency that some of its experienced players showed in the fall semester.
Murray and sophomore Sydney Garber are going to be some key players to look out for in the spring, Matranga said.
"Syd really stepped up and had some good tournaments, she had a couple of her personal-best finishes this fall," Matranga said. "Madigan also had some really good rounds. Starting to really see some improvement with her."
Matranga said she stayed in contact with the members of her team during the break, and she's excited to see what they can accomplish when they get back together for the spring.
"There's a lot of talent and a lot of desire with these girls," Matranga said. "It's just a matter of getting them all to put it all together and go out and play."
The women's golf team will tee off its spring slate of tournaments at the Texas State Invitational on Feb. 11 in Kyle, Texas.
@c_amaya7