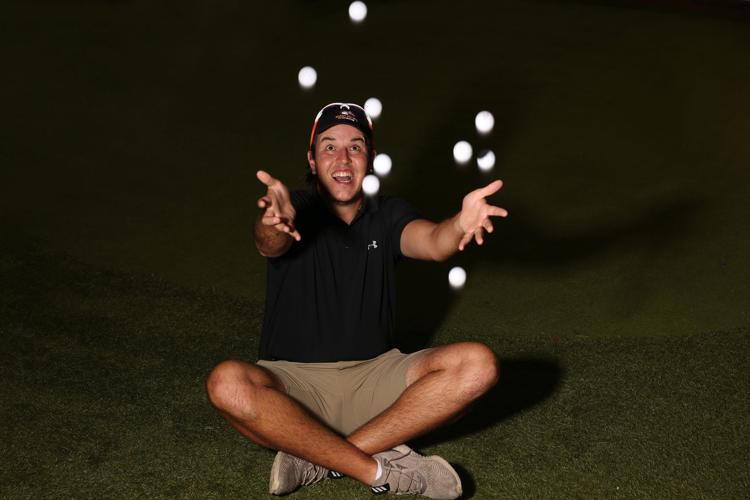 Camilo Avila was an avid soccer fan growing up in Bolivia. He has always loved soccer, but his passion for golf is what led him to a captain spot on the UTA men's golf team.
Avila was 2 years old when he was introduced to golf by his father. His favorite time of the day came when he would pick up the golf balls his father used while practicing in the backyard.
The Santa Cruz native has followed soccer closely since his childhood in Bolivia, voicing his support for Argentine soccer club Boca Juniors. He played soccer growing up but ultimately decided to play golf because some unfortunate situations made him choose between the two sports he loved.
"When I was young, all through elementary, middle school and high school a little bit, I used to play goalkeeper," Avila said. "I got a couple of injuries in my knee, and it got to a point where it was either play golf or play soccer, so I chose golf."
Avila has been described as a positive force for the men's team, often exhibiting a happy attitude even when things aren't going exactly right for him.
Associate head coach Casey Devoll described Avila as a "big teddy bear" because of his stature and the amount of positivity he brings to the locker room.
"He's super nice; everybody likes him. He's funny, you know, he's always cracking jokes. He's not very serious, that's for sure," Devoll said.
Avila was recruited to the men's golf team in 2015, coming into the program with experience in many upper-level tournaments, including a PGA Tour Latin America event. He was named a co-captain of the men's team during the 2018-19 season along with senior teammate Tanner Gore.
He described becoming co-captain with Gore as "fantastic."
"Tanner is my best friend," Avila said. "He's just those types of people that you just meet, and you know in two minutes talking to him, 'Oh, I want to get along with this guy.'"
Gore said he and Avila have taught each other valuable lessons on and off the golf course. The golfers see each other as brothers due to the bond they have formed since their freshmen season.
Avila meshes well with every member of the team, Gore said. He has enjoyed the energy that Avila has brought to the locker room in the four years they have played together. 
"He can be happy, and he can be motivating," Gore said. "Camilo's that all-around guy that you need on a team." 
@c_amaya7