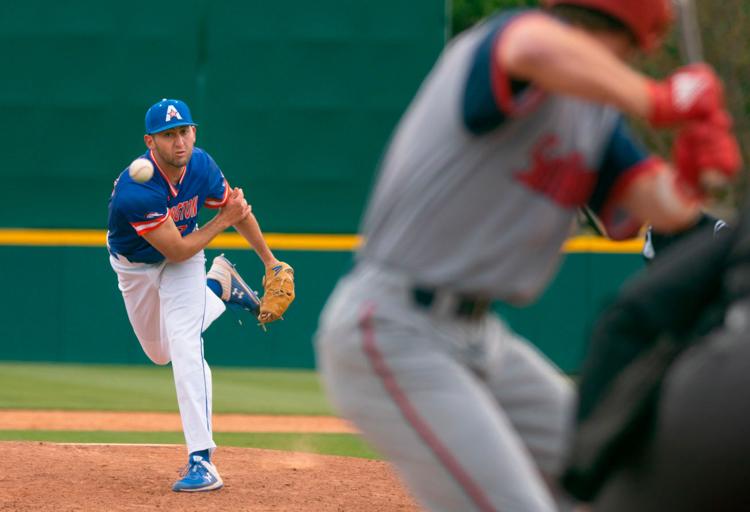 A big weekend jettisoned the UTA baseball team into first place in the Sun Belt Conference.
The Mavericks swept Arkansas State University on the road, improving their conference record to 11-4. It's the second time this season they've swept a road conference series.
They currently hold a one-and-a-half game lead in conference play over second place University of Arkansas at Little Rock.
With the trio of wins, UTA now leads the nation in road victories with 15.
UTA history was made over the weekend as senior pitcher Andrew Gross tied the school's all-time single-season record for saves at 14. Gross logged number 13 on Friday night and the record-tying 14th save in the first game of the Mavericks' Sunday double-header.
He'll have a chance to break the record on Tuesday night when the Mavericks host 19th-ranked Texas Christian University in Arlington.
It's the third and final matchup between the two programs in 2019, with the Horned Frogs having taken the first two games. The teams last played on April 2 when TCU defeated the Mavericks by a score of 3-2 on a walk-off balk in the 9th inning.
The team is temporarily pausing its dog-friendly status and has asked that guests leave their dogs at home for Tuesday's matchup, as high attendance numbers are expected at the ballpark.
First pitch from Clay Gould Ballpark is at 6:30 p.m.
@coylio33