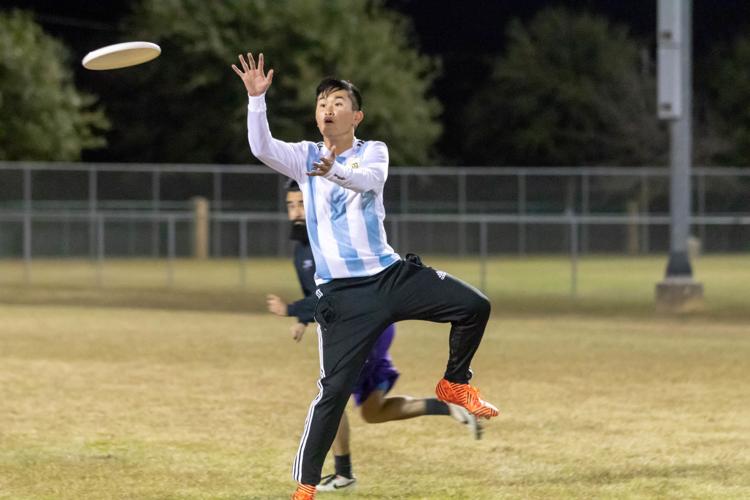 As the UTA Ultimate Frisbee team wraps up its fall slate, players around the club reminisce on their love for the sport.
From camaraderie to support, for many, the game is a type of getaway.
"It's basically one of the places where I'm happiest," mechanical engineering junior Logan Dillman said. "When I'm not playing Ultimate Frisbee, I want to be playing Ultimate Frisbee."
Because Ultimate Frisbee is a self-officiated sport, many of the players believe there is a greater level of sportsmanship within the game.
"Everyone is the nicest, everyone is friendly and everyone wants to play the sport correctly because of the spirit of the game," civil engineering junior Colton McDorman said.
In addition to the sport being friendly, broadcast freshman Sam Morrall said the team is very accepting and supportive no matter what race, gender or skill level the players are. He said the bond shared through the love of the game is what makes the atmosphere so nice to play in.
Morrall had no experience playing the game prior to UTA, but McDorman, who is also the team's captain, said the club welcomes everyone, whether they are experienced.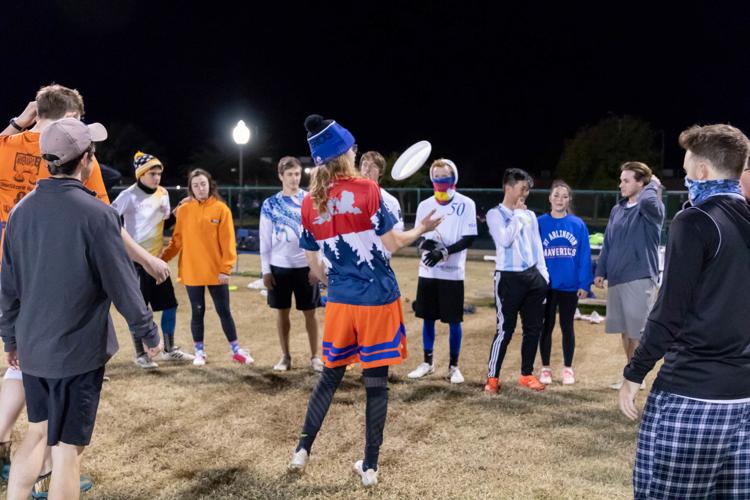 "They have helped me a lot because they don't make me feel like I'm just a freshman who can't play the sport, who doesn't know anything yet," Morrall said. "They teach us, they're patient with us, they take their time."
As Morrall gained experience, he said he began to realize that the game is centered around skill more than athleticism. 
"Ultimate isn't like basketball or football, where you have to be the biggest, strongest guy to play. It's more a David sport," Morrall said, comparing it to David vs Goliath. "As long as you can work hard and you want to learn how to play, you'll be good at it."
Each player on the team has their own perspective of what Ultimate Frisbee means to them and what the club, as a whole, has done for them.
Being a first-generation college student, McDorman said he felt a lot of pressure to maintain his grades, but the team's support helped him stay on track.
"We might practice twice a week, but we also take school seriously," he said. "We have a lot of study sessions together, and we help each other out in all types of ways."
Dillman has been playing the sport since his freshman year and has met some of his closest friends through the team.
"It's an opportunity to get to know people and grow closer with people," Dillman said. "I've also been able to use them as support bases."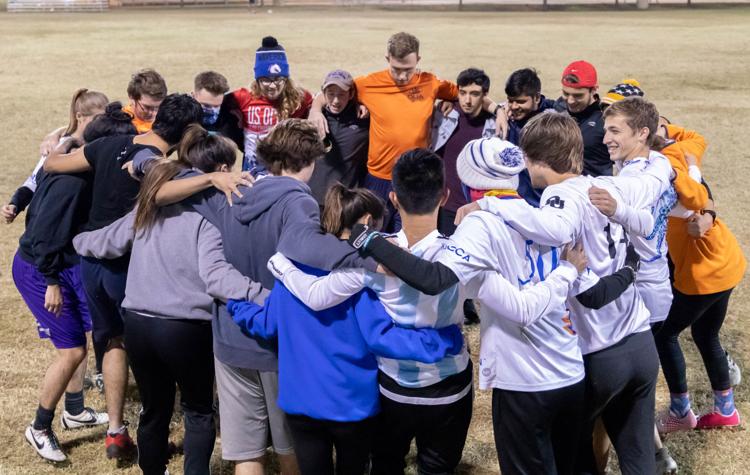 But for Morrall, it's more than just a sport. 
Just a little over a year ago, Morrall's world was rocked when his cousin was murdered. After suffering the loss, he isolated himself from everyone and everything — that is until he came to UTA.
"I decided to join Ultimate because I didn't want to stay in my room the rest of my life," Morrall said. "I wanted to go out and enjoy myself."
The competition and friendships gained from playing Ultimate Frisbee have provided stability for those dealing with the stresses of school, family and other personal battles. For that, Morrall is thankful.
"It's just nice to have some people to rely on," Morrall said. "And to have something you can go to every day, knowing that I'm going to get better, but I'm going to have fun while doing that and have some support from other people."
@Saint_Dallas