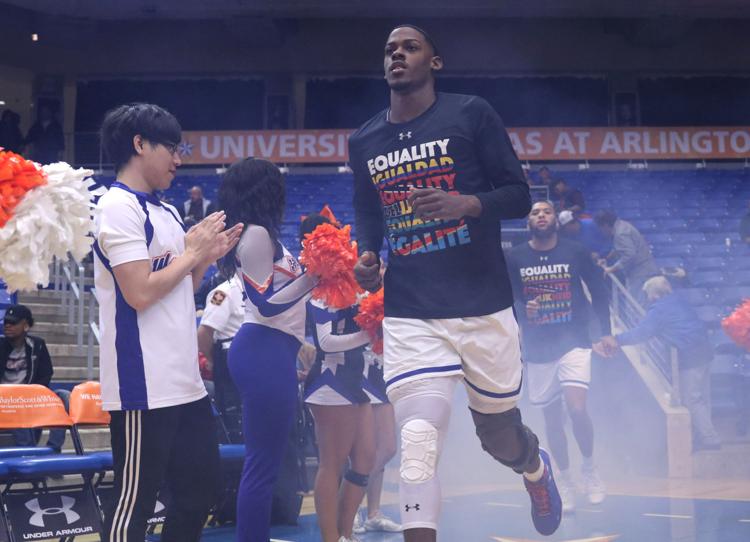 The men's basketball team will compete in the semifinal round of the 2019 Sun Belt Conference Men's Basketball Championship. Here's what you need to know before the Mavericks take the court against Georgia Southern University  5:30 p.m. Saturday at Lakefront Arena in New Orleans, Louisiana:
1. Head coach Chris Ogden was named 2019 Sun Belt Coach of the Year on Monday. In his first year at UTA, Ogden led his team to a 12-6 record in conference play.
2. Ogden is also in the running for the Joe B. Hall National Coach of the Year award. The trophy is presented to the top first-year coach in Division I college basketball.
3. Junior guard Brian Warren was selected to the 2019 All-Sun Belt Third Team. He led the team in scoring with 15.3 points per game and assists with 3.6 per game.
4. The Mavericks opened the season with a 4-11 overall record, which included two losses in their first two conference matchups. UTA went on to win 12 of its last 16 games to bring its overall record to 16-15, with a 12-6 league record.
5. UTA is getting hot at the right time of the season as the team holds a 7-3 combined record over the months of February and March. The Mavericks closed out the regular season on a four-game winning streak.
@c_amaya7